Bale seals world-record deal
Gareth Bale has thanked Tottenham after his record-breaking £85.3 million move to Real Madrid was confirmed.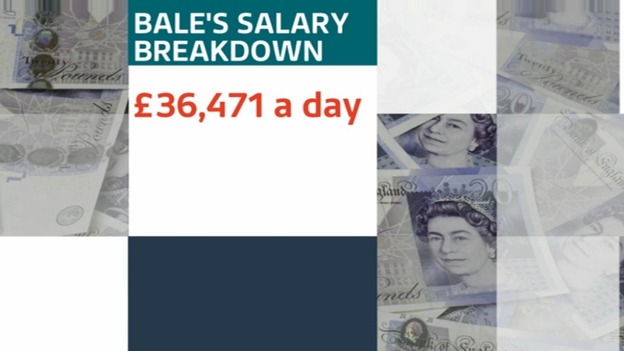 Millions of pounds have been changing hands all day for the world's top footballers, but what does it mean in a language we normal human beings can understand? We've broken down Gareth Bale's salary into smaller parts, and it's still mind-boggling.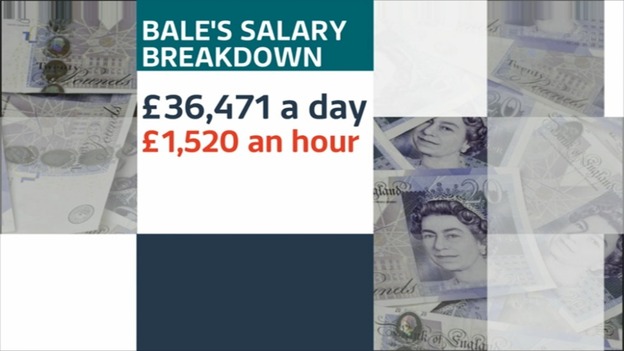 Gareth Bale earns more than £1,500 every hour. And, it's even more scary when you break it down to the minute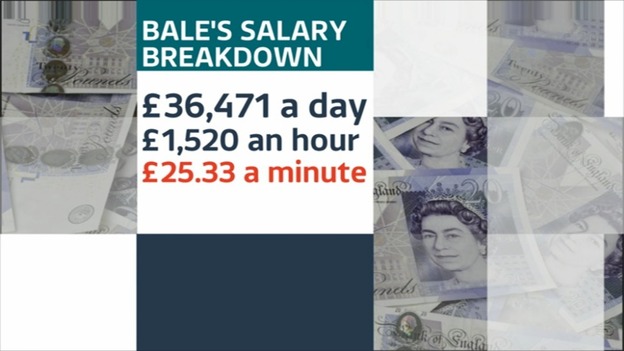 £25 every minute. Did you have a tea break today? While you were waiting for the kettle to boil, Gareth Bale was earning £75, in just three minutes. They're not like the rest of us, those world-class footballers, are they?
National
Real Madrid's Twitter account has been tweeting from the Gareth Bale press conference, where the Welshman said:
.@garethbale11: "I want to play my best football and to help the team win. The pressure comes from myself." #WelcomeBale
.@garethbale11: "I've always followed Spanish football. I've been following Real Madrid since I was 10 or 11." #WelcomeBale
.@garethbale11: "I've always followed Spanish football. I've been following Real Madrid since I was 10 or 11." #WelcomeBale
Read: Top tips to help Gareth Bale adjust to life in Madrid
Advertisement
National by Davina Fenton - ITV News producer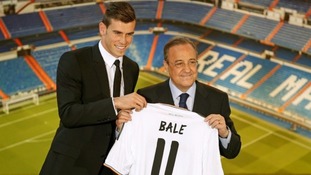 As footballer Gareth Bale prepares for his new life in the Spanish capital Madrid, here are a few tips to help him get settled.
Read the full story
National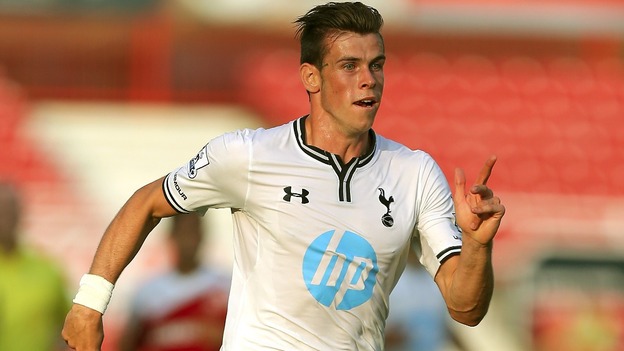 Spanish side Real Madrid have now confirmed the signing of Gareth Bale, 24, on a six-year deal.
Wales
ITV Wales's Nick Hartley has just sent this update from Madrid on the latest in the Gareth Bale transfer saga. There's still no official word from either club on the Welsh player's move, but an announcement could be made this evening.
Wales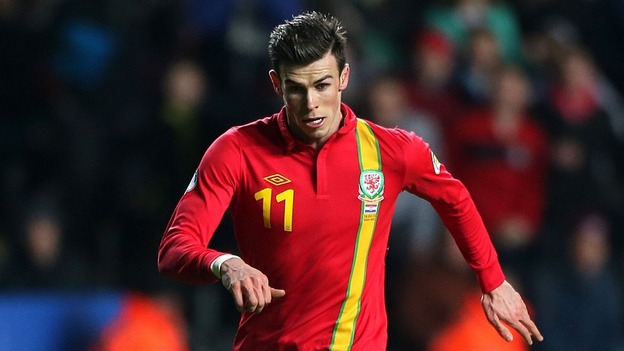 Gareth Bale's move to Real Madrid from Tottenham is understood to have cost the Spanish club a world-record fee of 100 million euros - that is £85.3m.
Advertisement
Wales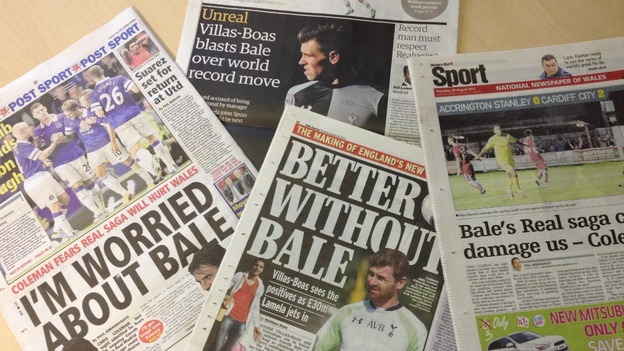 The Daily Express reports Tottenham manager Andre Villas-Boas has said Spurs will be better without Bale, as long as chairman Daniel Levy continues to bring in the big name stars.
The Daily Post states Chris Coleman has admitted the ongoing saga could have an adverse affect upon Wales.
The Guardian reports that Villas-Boas has accused Bale of being unprofessional.
The Western Mail says that Spurs manager Villas-Boas fears the on-going Bale transfer saga will have an adverse affect upon Wales.
National
Tottenham chairman Daniel Levy's statement on Bale's transfer was published on the club's official website.
Gareth was a player we had absolutely no intention of selling as we look to build for the future.

He is a player whose career we have fostered and developed and he was only a year into his new four year contract.

Such has been the attention from Real Madrid and so great is Gareth's desire to join them, that we have taken the view that the player will not be sufficiently committed to our campaign in the current season.
We have, therefore, with great reluctance, agreed to this sale and do so in the knowledge that we have an exceptionally strong squad to which we have added no fewer than seven top internationals.

More importantly, we have an immense team spirit and a dressing room that is hungry for success.

We wish Gareth all the best in the future and he shall always be welcome at the Lane.
Wales
OFFICIAL: Gareth Bale signs for Real Madrid for the next 6 seasons. #halamadrid
Former Tottenham teammate Benoit Assou-Ekotto and former Spurs, Barcelona and England striker Gary Lineker are among those who have taken to Twitter to wish Gareth Bale well on his move to Real Madrid.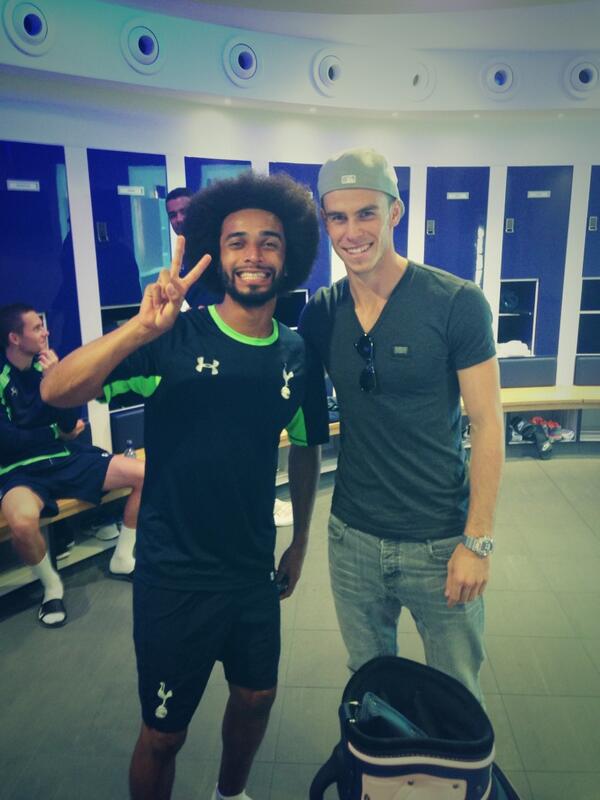 National
The Club can announce that it has reached agreement with Real Madrid for the transfer of Gareth Bale #THFC
Load more updates
Back to top