London worst for parking fines
The RAC has released figures on the highest earning councils from parking charges - eight London boroughs featured in the top 10.
Councillor Daniel Astaire from Westminster City Council told ITV London that parking surcharges may be "a lot of money", but it went towards supporting 46,000 businesses and managing the high street.
Professor Stephen Glaister, chairman of the RAC Foundation said that the new figures raises questions over the increase in surpluses.
Parking charges in some London councils are creating tens of millions of pounds in surpluses. Money raised from parking must go towards transport projects.
But new figures show that eight of the country's top 10 surpluses from parking charges are in the capital.
Ria Chatterjee reports:
Advertisement
Councils have been racking up huge surpluses from parking charges, with London highlighted as the worst in the UK according to figures released by the RAC. Eight London boroughs are named in the top ten list of the highest earners.
Ria Chatterjee sent us this report from Hammersmith - one of the areas included in the research: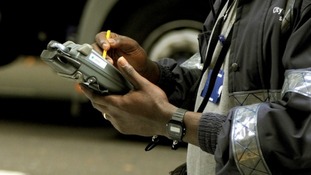 London councils are racking up huge surpluses from parking charges according to research from the RAC Foundation.
Read the full story
Londoners have told ITV London that Councils should "find other ways of raising money", after it was revealed that some boroughs had made millions of pounds in surpluses from parking charge activities.
Five London boroughs raised more than £125 million in parking charges and fines last year, according to a study on revenues published last month.
Westminster topped the unofficial table by making £37.1 million, whilst all of the top earners were in central London.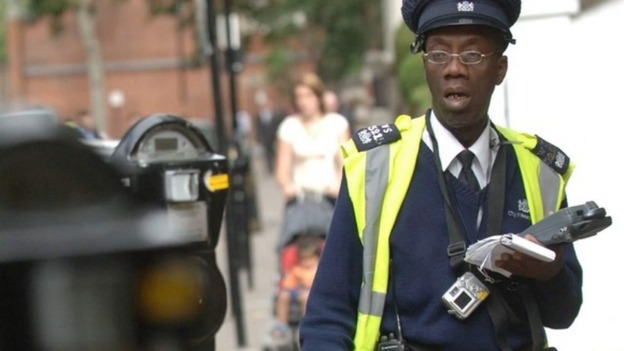 The figures, compiled by London Councils, were presented to the transport select committee which is holding an investigation into whether council parking revenues — and particularly fines — are excessive.
Advertisement
Newham Council have defended new figures that suggests it has been racking up surpluses of£7.3 million in parking charge activities, making it one of the top ten councils profiting.
A Council spokesperson said:
All revenue from parking fines in Newham is reinvested in the borough's highways for example managing the network more effectively; making roads safer by increasing the number of school crossing patrols, and better maintaining our roads.

We have the lowest resident parking costs in the capital. Any household living in one of our residential parking zones (rpzs) will get its first parking permit for free.

Households who don't own a car but who live in an RPZ can receive up to 30 free visitor permits each year.
More than 60% of small businesses in London say the availability of parking has had a negative impact on their business, the London policy chairman of the Federation of Small Businesses said today, after new figures revealed that council racked up £565 million from parking charge activities.
Sue Terpilowski said:
FSB London is also calling on Councils across London to do more to support the small businesses on the high street and help Keep Trade Local by focussing on parking, procurement and planning.

The FSB is aware that many boroughs are relying on policies, strategies and an evidence base from 2006 or earlier which are completely inappropriate in the current economic climate.

In particular few of them give adequate recognition to the challenges facing the High Street – which is why we urge Councils to update archaic policies, strategies and their evidence base.
Councils are already looking to work with motorists to issue fewer fines, a Councillor from Westminster City said today after it was revealed that the borough had racked up the largest surpluses from parking fines in the UK.
Councillor Daniel Astaire said:
The system is already changing and councils are already looking to work with motorists to issue fewer fines and crucially increase the amount of people parking correctly.

Parking is about traffic management, tackling congestion and trying to implement positive benefits for businesses and high streets.

If we stay in this Jurassic Age of pure rhetoric about cash cows and money making, innovation will be stifled and we cannot engage with motorists properly in order to find the best solutions that will benefit everyone.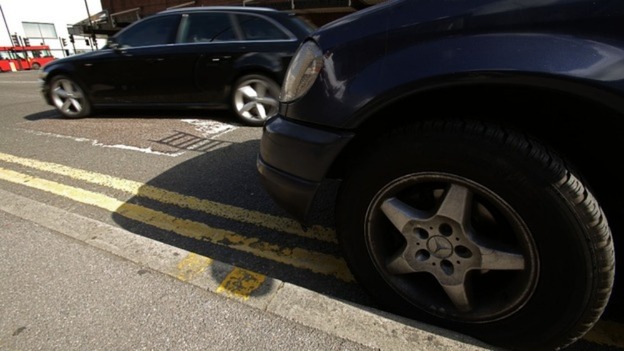 English councils expect net income on parking services to increase from £601m in 2012/13 to £635m in 2013/14, according to the Department for Communities and Local Government.
These figures were published on Wednesday ahead of RAC figures that reveal councils across England generated a surplus of £565m from parking charges (off-street and on-street parking) in 2011-12.
Load more updates
Back to top