Clipper yachts arrive in France
The Clipper Round the World Yachts have arrived in Brest after the first leg of the round-the-world race.
This weekend 12 yachts will set sail from St Katharine's Dock in the capital and head around the world on an epic voyage.
Living in the cramped conditions will be tough, but cooking on the high seas will be even harder. The teams picked up their supplies from a famous London market today.
Luke Hanrahan reports: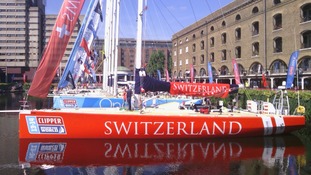 ITV News London's Chris Paxton is taking part in the Clipper Round The World Yacht Race. The boats are in London preparing for the start.
Read the full story
Advertisement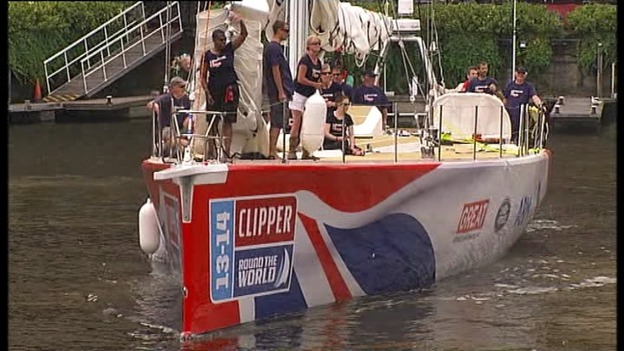 The Great Britain Clipper team sailed into St Katharine Docks today ready to begin their 11 month long round-the-world race next weekend.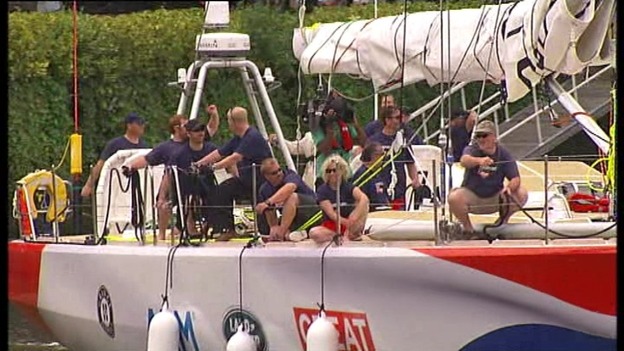 The team of 11 people will have to spend almost a year together in the tiny vessel, travelling nearly 40,000 miles often in rough conditions. However, despite the cramped voyage ahead they were all smiles as they headed for the dock today.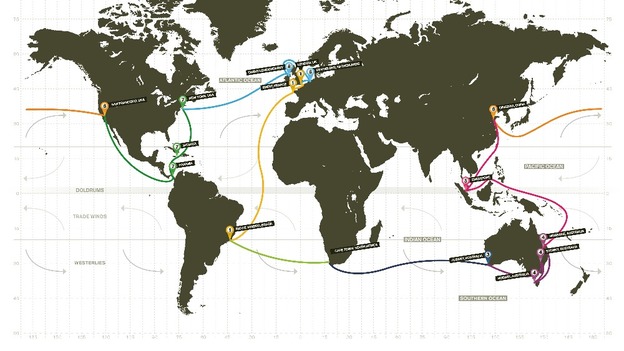 Take a look at the mammoth round-the-world route Clipper race participants will embark on when they set off from London next Sunday.
The epic 40,000 mile race will visit 6 continents and take 11 months to complete. Contestants will travel over 8 journey legs to Brazil through France, then on to Australia, South-East Asia, China, the USA then back home through Central America.
Boats are arriving in St Katharine Docks later today to prepare for the race, which will be the first time London has ever hosted a round-the-world sailing event.
Boats taking part in this year's Clipper Round the World Yacht Race will be arriving at St Katharine's Dock today.
The race- which starts on 1st September - will be the biggest in the event's history.
Twelve brand new yachts and 670 crew from forty different nations will take part.
It's the first time London has ever hosted a round the world sailing race.
Load more updates
Back to top