GCSE results day
GCSE results are out today. We'll be bringing you news from the capital as well as information about national trends.
The capital's 16-year-olds have been opening their GCSE results today.
And, although the number of top grades has fallen for a second year - London's schools had plenty to celebrate.
Piers Hopkirk's been to one academy in Croydon that's seen its results soar.
Meridian
Students in the south-east have outperformed the rest the country in their GCSE results. Tom Savvides talks to students in Kent and Sussex, councillor Michael Northey and Cassie Ellins, the Principal of Marlowe Academy in Ramsgate.
Advertisement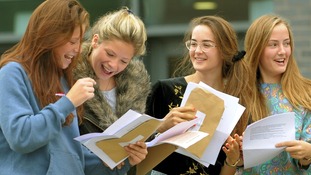 The proportion of GCSEs awarded at least a C grade this summer fell 1.3%, marking the biggest fall in the exam's 25-year history.
Read the full story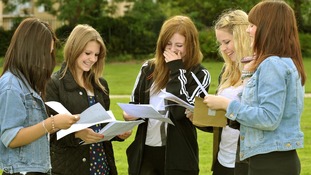 Whether you received the results you expected today or not, there is a wealth of information online to help you plan your next step.
Read the full story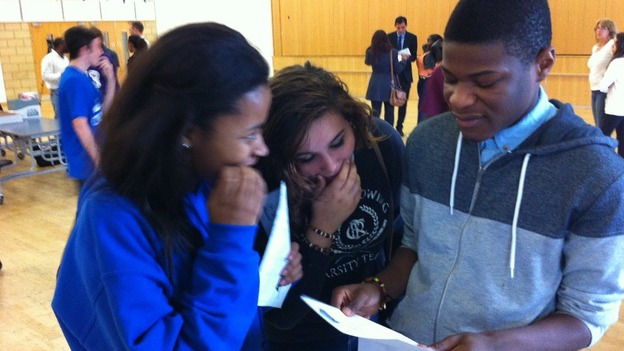 Pupils at Oasis Academy in Croydon opening their GCSEresults today.
Despite a prediction that results would dip this year theAcademy has bucked the trend.
Sixty four per cent of pupils gained five or more GCSE gradesA star to C while one in ten grades was an A or A star.
National
GCSE grades have fallen for a second consecutive year, with a drop in the proportion of entries scoring at least a C in English, maths and science.
In English, 63.6% of entries gained a C or higher, down from 64.1% last summer.
In maths, 57.6% of entries scored an A*-C grade, compared to 58.4% in 2012.
In Science, there has been a 7.6% fall in the proportion of entries awarded a C grade or higher.
The drop in English comes amid a rise in the number of younger students taking the GCSE exams, the Joint Council for Qualifications said.
The fall in Science follows a move by Ofqual to toughen up the qualifications after a 2009 report by the regulator found that the courses were too easy.
Advertisement
National
Exam boards have criticised the rise in the number of 15-year-olds taking GCSE exams, with 91,000 children sitting the tests a year early.
Why oh why do we now get a significant increase in 15-year-olds taking GCSE?
– Andrew Hall of the exam board AQA
Early entry does not benefit the students. The results are far lower for 15-year-olds - these qualifications are designed for 16-year-olds.

Students should be left to learn for those two years and that is what we would encourage.
– Mark Dawe of the exam board OCR
National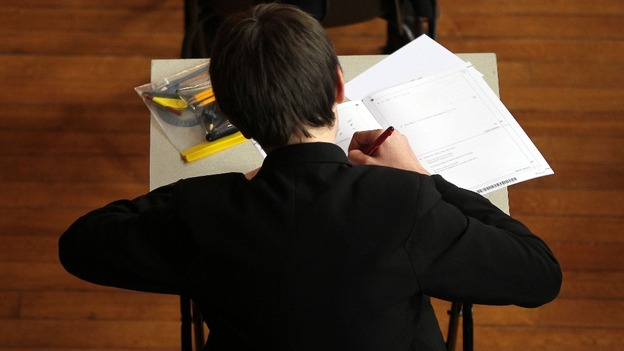 The overall GCSE A*-G pass rate also fell slightly this year to 98.8% compared to 99% last year.
National
Science was hit by the drop in GCSE results despite more pupils studying biology, chemistry and physics.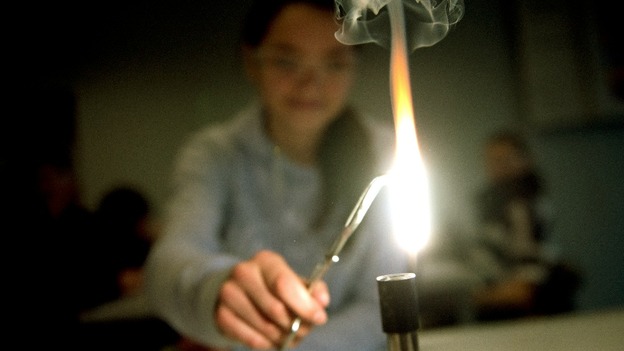 There was a drop across the board in all three sciences - in biology, 89.8% of entries got at least a C, down from 92.6% last year, in chemistry 90% of entries scored A*-C, down from 93%, and in physics 90.8% reached this standard, down from 93.2%.
The decline in results for the separate sciences is partly down to bright students switching to IGCSE courses and an increase in the number of 15-year-olds, who tend to perform less well, taking the exams early, JCQ said.
It added that a general trend of more students opting for the three sciences, some of whom will have lower abilities in the subject, may also have had an effect.
National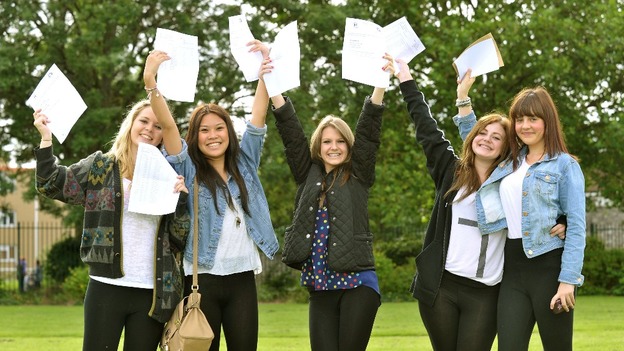 Girls have continued to out-perform boys in GCSEs, recording higher results at A* and A*-C across all subjects.
Load more updates
Back to top