HS2 plans criticised
The Institute of Directors (IoD) has joined those calling for HS2 to be scrapped, branding the £50 billion high-speed rail project "a grand folly".
Meridian
"Whilst we respect the right of the Institute of Directors (IoD) to state its case, we believe that HS2 will provide value for money and will bring about a transformational change to the economic geography of our country through creating thousands of jobs and opportunities for regeneration in and around our core cities.

"Whilst smaller schemes may have higher benefit cost ratios (BCR's), by their very nature they only make small improvements to capacity and often just move the bottleneck elsewhere on the network.
"Passenger numbers are continuing to grow on our main north/south rail arteries and the time when we reach capacity crunch is fast approaching. Network Rail have made it clear that they cannot deliver the required capacity by piecemeal upgrades to the existing network. There are after all only so many trains you can fit into a section of track and the East Coast and West Coast main lines are virtually full already.
"IoD have not yet released their polling data but it is clear that their members are strongly in favour of increasing capacity with 80% supporting investment in long distance trains and 41% supporting HS2.

"There is no other alternative that delivers the benefits of HS2. Through building a world class 21st century high speed rail network that will link our great cities both north and south as never before, we are focused on delivering within our budget of £42.6bn to provide the capacity we need on those routes and free up space to expand commuter services and freight."
– HS2 Ltd Chief Executive, Alison Munro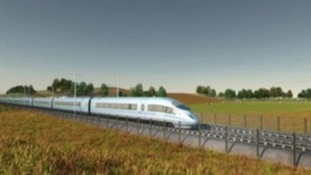 The Institute of Directors (IoD) has joined those calling for HS2 to be scrapped.
Read the full story
Advertisement
Back to top