The Met have confirmed that the leader of the English Defence League has been charged with public order offences after a rally yesterday.
Tommy Robinson, whose real name is Stephen Yaxley-Lennon, tweeted about his charges earlier in the day.
Just been released, charged with inciting a crowd to commit public order? My speech apparently. In court October 22nd.
Bail conditions not to enter tower hamlets,court on 22nd of October at Thames magistrates which is in tower hamlets http://t.co/HaJpi6s80x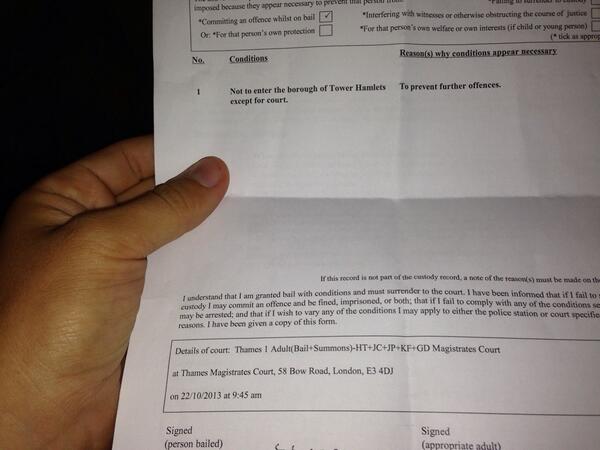 Over 160 people were arrested for a variety of offences after the far-right group's march through central London yesterday.
Most of the arrests were for breaching the conditions police had set down for where the rally could take place, and included people from rival anti-racist and anti-fascist groups who were prohibited from coming in to contact with the EDL's route.