Camden: HS2 report 'wild claims'
David Cameron has pledged a "fightback" on the HS2 rail link between London and cities in the Midlands and north of England after a barrage of criticism cast doubt on the project's future. Camden Council say a new report is made up of 'wild claims'.
Leader of Camden Council, Sarah Hayward added:
It is unsurprising that there is a desperate clamour to sell the benefits of High Speed 2 to the regions. The scheme has now been directly criticised by the Public Accounts Committee, Institute for Economic Affairs, Institute of Directors while posing the risk of untold blight to Camden.

Current plans for HS2 are a stalling engine for growth and will cause huge damage to the lives of people in Camden. Meanwhile, HS2 Ltd is spending untold sums on this report from KPMG which is predicating it assumptions on an uncertain economic case.
No-one is questioning the need to invest in infrastructure. But HS2 Ltd does the regions and London a disservice by pushing ahead with plans for HS2 in their current form.
This report makes the wild claim that HS2 could support national output of £5bn growth a year. In Camden alone we estimate the bricks and mortar impact of HS2 to be £1bn.

If this national embarrassment of a scheme goes ahead as planned, the impact to businesses lost in Camden, as the railway is constructed could cost up to £5bn. This is robbing Peter to pay Paul economics.
– Councillor Sarah Hayward, Leader of Camden Council
Advertisement
David Cameron tweeted this morning his pledge to "fightback" on HS2 after a barrage of criticism cast doubt on the high-speed rail project's future.
The fightback on #HS2 begins today with the Transport Secretary, Patrick McLoughlin, highlighting the huge benefits to the UK & our economy.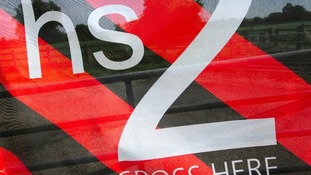 The Prime Minister and Transport Secretary have launched what they refer to as a "fightback" over the HS2 high-speed rail project.
Read the full story
National
The benefits of HS2 will outweigh "the sad decisions" needed to construct a rail link from London to the north, a transport minister has said.
Simon Burns accepted "some individuals, some houses" would be affected but looked to the success of HS1, which runs through Kent, as a good reason to push ahead with the controversial project.
National
Britain's transport system will become "clogged" without HS2 and suffer under swelling passenger numbers, Transport Secretary Patrick McLoughlin will say in a speech later today.
The reason we need HS2 isn't for its speed, though speed is obviously a benefit. HS2 will allow you to get from Birmingham to Leeds in 57 minutes and from Manchester to London in 68.

The benefits of faster journeys are easy to explain. But speed is not the main reason for building the new railway.

The main reason we need HS2 is as a heart bypass for the clogged arteries of our transport system
– Transport Secretary Patrick McLoughlin
Advertisement
National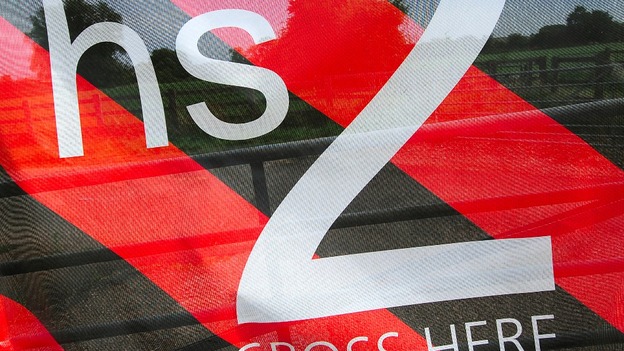 HS2 will provide a £15 billion boost to the UK economy every year after it is built, the Government claims.
Transport Secretary Patrick McLoughlin will argue the network will relived the pressure on Britain's transport system and insist the project will be completed within its £42.6 billion budget.
"The main reason we need HS2 is as a heart bypass for the clogged arteries of our transport system," McLoughlin will say.
Ministers are attempting to bolster support for the train link, which will connect London with Birmingham, Leeds and Manchester, after it came in for withering attacks from the influential Public Accounts Committee.
Back to top