Power cuts after storm damage
Thousands of people are still without power after high winds swept across London and the South East.
National
Three houses were damaged by the blast, which is thought to have been caused by a ruptured gas main. Emergency services also took three people to hospital, with a man receiving treatment for a cut to the face and a woman for a cut to the ear.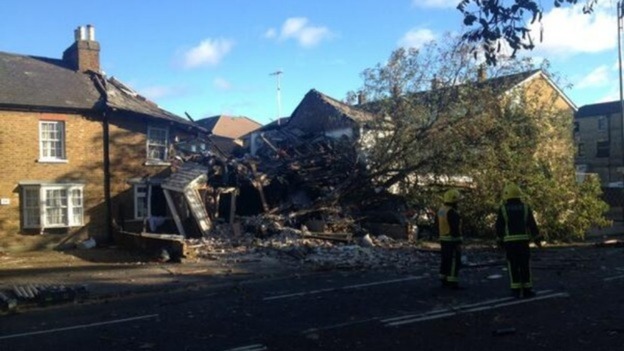 Both have been discharged, while a third woman remains in hospital with burn injuries to her hand. The two deceased were among four victims killed as Britain was battered by a storm which swept across the South West, South East, Midlands and East of England.
Read: Deaths as storm lashes Britain
National
East Coast trains have cancelled all services to and from King's Cross station in London:
Due to storm damage, no East Coast trains are running in or out of London King's Cross station. Customers are advised to travel tomorrow.
Advertisement
National
A woman has died following a suspected gas explosion which also killed a man at a house in Hounslow, west London, Scotland Yard said.
A man has been found dead in Bath Road, Hounslow following a suspected gas explosion this morning.
it happened after a tree fell on the house during stormy conditions at around 7am.
A woman has been taken to hospital and a second woman is unaccounted for.
Below is footage from the scene.
Calendar
Last night's big storm has led to chaos on the main rail line from our region to London today.
Services on the east coast main line are stopping short of the capital meaning travellers having to find alternative means to get down south.
Chris Kiddey reports.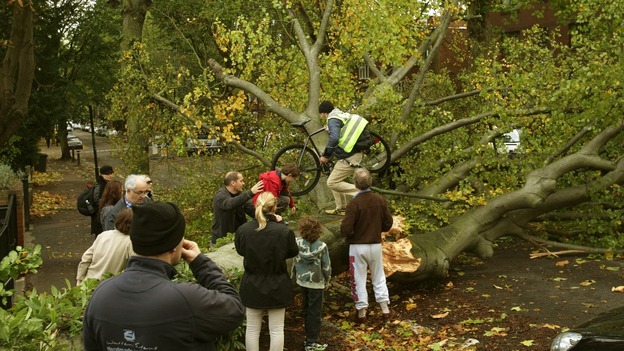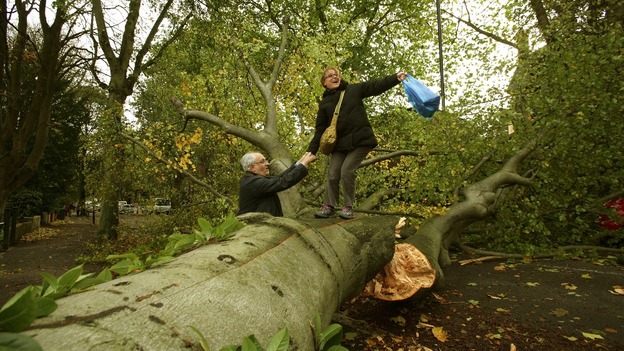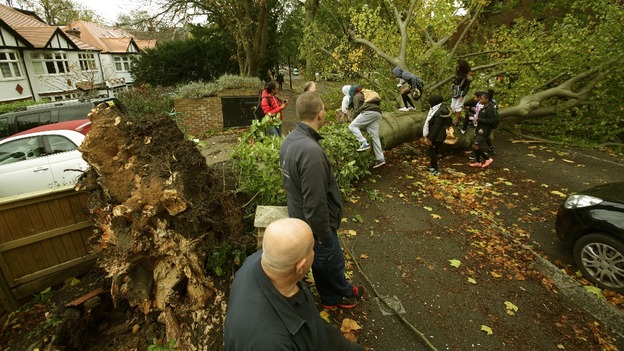 Advertisement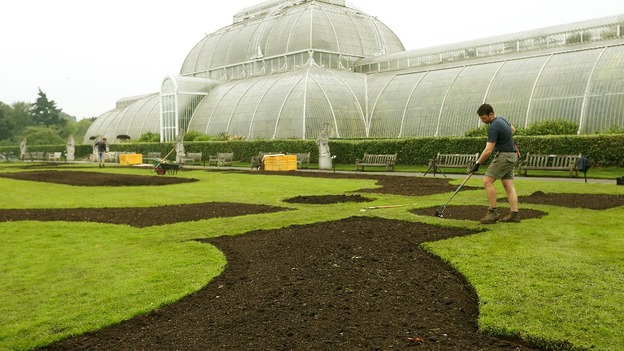 The Royal Botanic Gardens at Kew in south-west London is closed because of damage caused by the weather.
A spokeswoman said: "Early indications are that we have lost between 10 and 15 mature trees, and a number of others have suffered loss of limbs or smaller branches.
"A dedicated team is assessing the site and we expect to be able to give an update on the full extent of the damage by the end of the day."
Nobody was injured after a crane collapsed on top of the Cabinet Office this morning.
All staff were evacuated from the Whitehall building while the extend of the damage was assessed.
RMT union leader Bob Crow has blamed the lack of transport services this morning on staff cuts.
Train infrastructure company Network Rail said lives would have been put at risk if trains had run during the early morning storms.
West Country (W)
This video from the Met Office shows satellite imagery of the St Jude storm as it moves across the UK:
Load more updates
Back to top