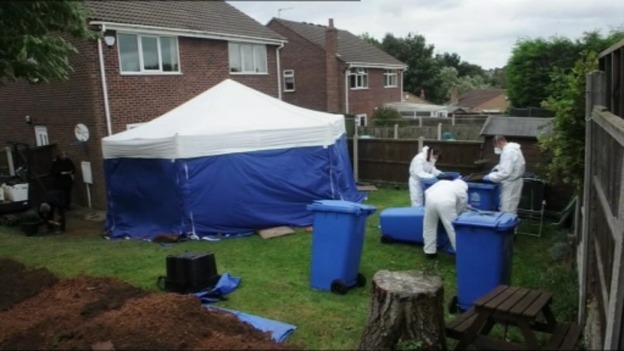 The daughter and son-in-law of an elderly couple who were found buried in their own garden have appeared in court charged with their murders.
Susan Patricia Edwards, 55, and her husband, Christopher John Edwards, 57, appeared at Nottingham Crown Court charged with the murders of William and Patricia Wycherley - who lived in Fulham - who would now be 100 and 79 respectively, between May 1 and May 31 1998.
Police found remains buried in the back garden of a house in Blenheim Close in Forest Town, Mansfield, Nottinghamshire, on October 9, following a tip-off.Formal identification has yet to be confirmed but they are believed to be those of Mr and Mrs Wycherley.
The couple moved into the address in 1987, and, according to neighbours, disappeared in 1998.
Post-mortem tests carried out on the remains have revealed that each person died as a result of being shot.
Mr and Mrs Edwards, of no fixed address, were arrested at St Pancras International railway station in London on Wednesday evening on suspicion of the murders, Nottinghamshire Police said.