National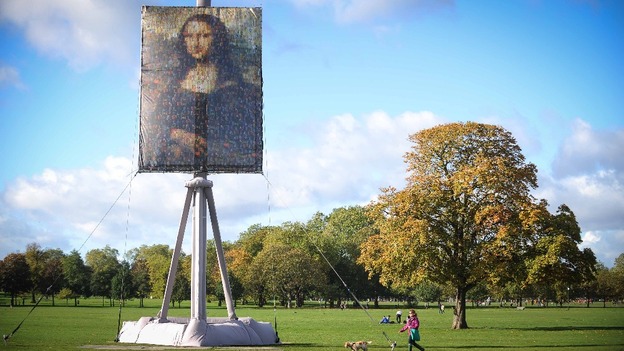 A 14-metre high easel featuring the Mona Lisa was this morning installed in Clapham Common after the Leonardo Da Vinci painting was voted Britain's favourite portrait of all time.
The artwork stands at double the average height of a two-storey house - the largest ever easel to be displayed in Europe. The five by seven metre canvas comprises 84 individual self-portraits.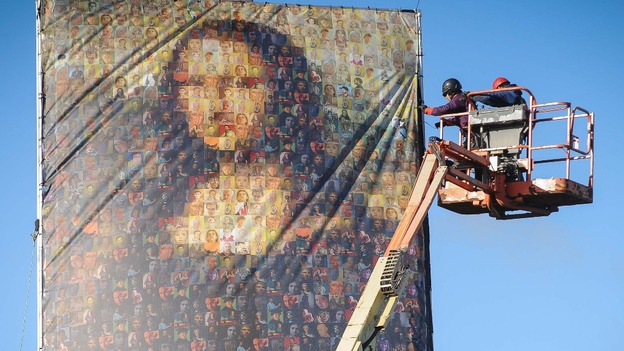 The artwork was created by Brighton-based multimedia artist Quentin Devine after being commissioned to launch Sky Arts' Portrait Artist of the Year competition.