National
The Defence Secretary Philip Hammond has said Britain must never forget the ultimate sacrifice of the 446 servicemen and women who have died in Afghanistan, as the country prepares to pay tribute to those who have died in major conflicts.
Mr Hammond said this year's service in Camp Bastion, in Afghanistan will hold particular significance as it will be the last large-scale act of remembrance in the country before more troops are recalled ahead of the completion of operations at the end of next year.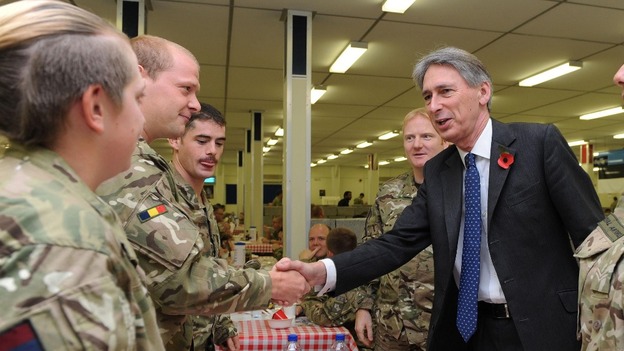 "As we get closer to the culmination of this 12-year campaign, it is right to reflect upon the sacrifices that have been made by the brave men and women of our Armed Forces, and their significant achievements", he wrote in The Sun on Sunday.
"Four hundred and forty six British servicemen and women have made the ultimate sacrifice in Afghanistan on our behalf, putting their lives on the line to protect us. We should never forget them and we should never forget their families, who are forever without their loved ones."
Mr Hammond also said the dedication, professionalism and courage of Britain's armed forces was "truly the finest in the world".