Call for cyclist safety summit
A Parliamentary safety group is urging London Mayor Boris Johnson to hold a safety summit following the spate of cyclists' deaths in the capital. There was "a need for urgent action", said the Parliamentary Advisory Council for Transport Safety.
Police have also named the cyclist killed in a collision with a bus in East Croydon on Tuesday. 43-year-old Roger William De Klerk was an IT consultant and courier from Forest Hill.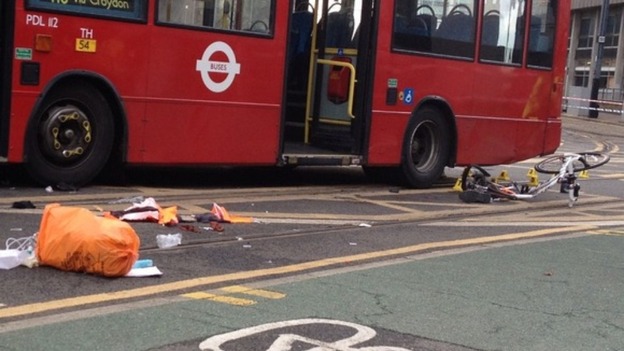 The Met Police said: "A post-mortem examination has taken place and gave the cause of death as compression of the head, neck and chest."
A lawyer who has represented a number of victims of cycle accidents is demanding an independent inquiry after to help uncover why there have been so many deaths.
The time to act is now. I have represented cycle victims over many years; the situation is not getting any better, it is getting very much worse. It is no surprise that with a lack of the most basic infrastructure on London streets that as the darker nights draw in the death toll is climbing. I am writing today to Boris Johnson's office demanding an Independent Review on behalf of so many of my clients who have suffered life altering injuries.
It is of note that so many HGV vehicles in London still do not comply with the necessary safety recommendations that are known to be crucial in the fight against such deaths. I have clients where the injury was caused because the vehicle did not have the correct mirrors or even if they did the were not used properly. But putting cyclists so close in proximity to HGV's and buses is surely the most basic flaw of all.
– Jill Greenfield, Lawyer
Advertisement
Speaking to ITV News, Boris Johnson said many of the problems on the roads could be solved if people "took fewer risks".
This image was taken at the scene of the latest cycling fatality, shortly after the collision.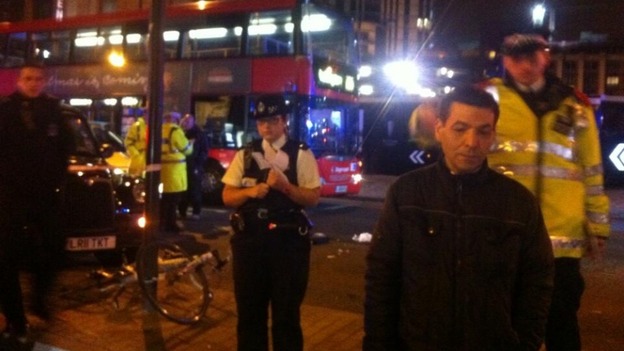 by Simon Harris: ITV News Correspondent
Transport for London are suggesting the cyclist killed in Whitechapel emerged the wrong way from a one way street.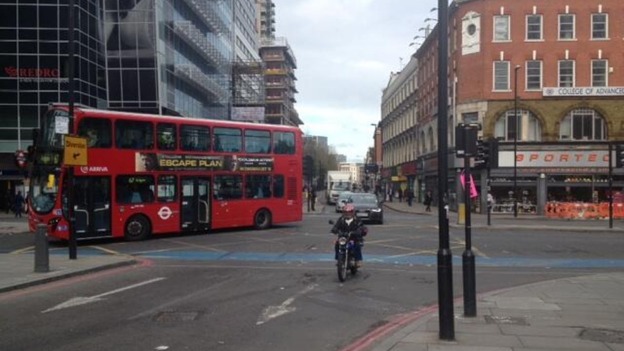 Transport for London investigation suggests the cyclist was coming from Leaman Street which is one way north to south.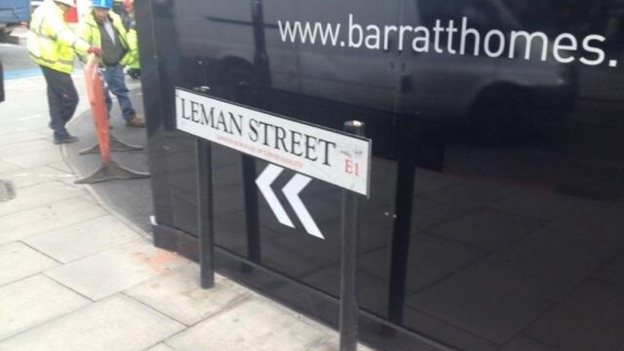 Unless people obey the laws of the road and people actively take account of the signals that we put in, there's no amount of traffic engineering that we invest in that is going to save people's lives.

Some of the cases that we've seen in the last few days really make your heart bleed because you can see that people have taken decisions that really did put their lives in danger.
You cannot blame the victim in these circumstances. But what you can say is that when people make decisions on the road that are very risky - jumping red lights, moving across fast-moving traffic in a way that is completely unexpected and without looking to see what traffic is doing - it's very difficult for the traffic engineers to second-guess that.

I'm appealing to all cyclists, as well as all motorists, do think of the laws of the road, because if you take these hasty, rash decisions that we're seeing sometimes, then you will be endangering your life.
– Boris Johnson, speaking to LBC 97.3
Advertisement
A female cyclist killed after colliding with a lorry at Bow Roundabout during Wednesday morning's rush hour has been named. 24-year-old Venera Minakhmetova, originally from Russia, was living in the Bethnal Green area.
I would appeal to anyone who witnessed the collision, or the events leading up to the collision, to contact police.

It is vital that we piece together the series of events which led to Venera's tragic death.
– Sergeant Stuart Henson, Met Police Road Death Investigation Unit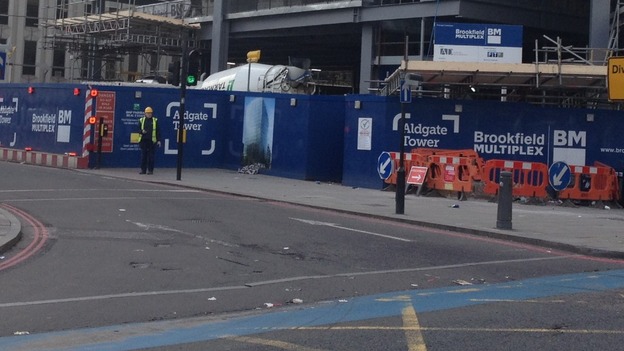 Boris Johnson said he understood why people were becoming increasingly concerned about cycle safety in London. But London's Mayor said statistics showed that it was getting safer.
You are less likely to end up in a fatal accident than you were five years ago, certainly much less likely than ten years ago. Our job is to continue to invest in the improvements to our road network that will make cycling safer for everybody.

We put a lot of money into education programmes, into advising people how to use the roads. We have to respond to people's concerns - we will be stepping that up and put huge amounts of money into trying to improve our roundabouts and junctions, and areas where cyclists feel vulnerable.
– Boris Johnson, speaking to LBC 97.3fm
Load more updates
Back to top