Underground to run overnight
London Underground is to cut 750 jobs under plans which include a new 24-hour Tube service at weekends and changes to station staffing.
Transport for London has been warned it's on a collision course with the unions, over plans to radically change the way the Tube operates. From next year every ticket office at every station will close, and 750 staff will lose their jobs.
As part of the shake up, some tube lines will run for 24 hours at the weekends. Our Political Correspondent Simon Harris reports.
Tweet us your views on all-night Tubes and the closure of all ticket offices @itvlondon or go to our Facebook page.
Genny Michaels Stupid idea I always use the ticket office because I never know which is the best option.
Linda Pearl Folkes That is outrageous!!!!! How dare they... The public that travel on the underground want to see ticket offices with a member of staff to help them.
Advertisement
Join the debate about whether all London Underground ticket offices should close, and if London needs a 24 hour Tube. Tweet us @itvlondon, or go to our Facebook page.
Peter Field: Some good ideas, some bad ideas & of course Bob Crow's no idea.
It's great that the tube will run 24/7, it's one of the things I think holds London back from being a great city. It's a bad idea that they will close every ticket office (unless tubes will be free!!). There are so many situations that you might need ticket assistance.
Every station should have staff there even if it is just for safety's sake. RMT will never be happy. I believe in unions but the RMT is not a true union. The staff are so over paid its unbelievable. +£50k to drive a train!!! It's go & stop. It's not like you can get lost.
Tell us what you think about cutting ticket offices and 24 hour Tubes. Tweet us @itvlondon or go to our Facebook page.
@itvlondon @chrissieoap what about people who don't have an Oyster card - occasional visitors, tourists etc
Melica Patmore They'd have to ensure that the ticket machines worked ALL the time!! They won't make these changes as the Union is the strongest in the country and will simply strike and hold everyone to ransom! The tube drivers get paid a fortune even though their job is not strictly necessary.
Transport for London has produced its own video about how the changes, which will save £50 million a year, will impact on services.
Tweet us your views about the big the changes on the way on the Tube @itvlondon or go to our Facebook page.
@itvlondon awesome news about all night tubes over the weekend, however closing all ticket offices is a ridiculous idea!
@itvlondon its been something that shouldve happened time ago. Very happy to know its going to be in service in 2015. Could it be sooner?
Advertisement
The Federation of Small Businesses said a 24-hour Tube service was essential to support the night time business economy in London.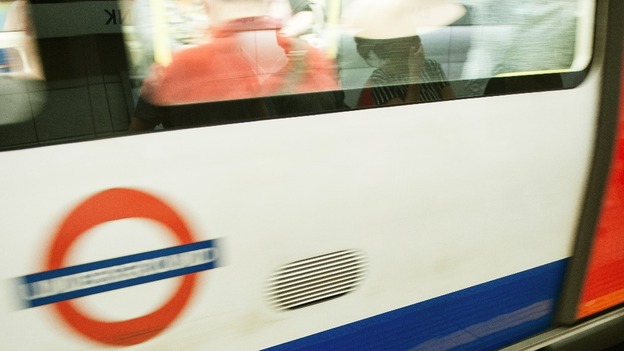 London Underground's Managing Director, Mike Brown added: "My commitment to London is that all Tube stations will continue to be staffed and controlled in future, with more staff visible and available to help customers buy the right ticket, plan their journey and keep them safe and secure.
"Rebuilt stations, new trains and signalling systems mean we are now running some of the most frequent metro services anywhere in Europe. To meet the challenge of London's growing population and development, we must continue to invest and deliver even more efficiently in future."
The mayor must believe he is some sort of magician if he thinks he can slash a thousand jobs and still run safe services when everyone knows that staffing has already been cut to the bone while passenger demand continues to rise.
Throwing in the plan for night time operation at the weekends is just a smokescreen to try and camouflage the real issue which is a savage cuts to jobs, access and safety. Any move to run through the night would require huge additional capacity and staffing and wholesale changes to fleet and infrastructure maintenance that would require the agreement of the tube unions and the issue has only been flagged up today as a diversion from the massive cuts agenda.
Londoner's should not be fooled. Axing staff and ticket offices is part of the drive to a faceless, automated tube where you take your chances the moment you step onto a station, a platform or a train. That is the real issue we have been confronted with today.
– Bob Crow, RMT Union
For 150 years the Tube has been the beating heart of London, its tunnels and tracks providing the arteries that have transported millions of people and helped to drive the development and economic growth of our great city.

Now it is time to take the Tube to the next level and so for the first time in London's history, we will provide a regular 24-hour Night Tube service at weekends. This will not just boost jobs and our vibrant night-time economy, it will further cement.
– Boris Johnson, Mayor of London
All ticket offices to close
All Tube stations will continue to be staffed
A reduction of around 750 jobs out of LU's current total of 18,000
The plans will deliver savings of around £50 million a year
Source: TfL
Load more updates
Back to top