Beckham clothes in charity shop
Designer clothes donated by David and Victoria Beckham will go on sale at a charity shop in Chelsea to aid victims of Typhoon Haiyan.
Gucci, Prada and a Versace were just some of the brands up for grabs at a unique sale today. But not at a boutique designer store, instead it was a charity shop in West London.
And there was a touch of showbusiness in the air, because on sale were clothes donated by David and Victoria Beckham, in order to raise money for the Philippines typhoon disaster. Ruth Banks went to see what she could get her hands on.
After an amazing day of sales at our Kensington & Chelsea shop, we'll be closing at 5pm #soldout
Advertisement
Items donated by the Beckhams for the charity auction in Chelsea are being sold on ebay. A pair of Victoria Beckham's D&G shoes had a starting bid of 99p.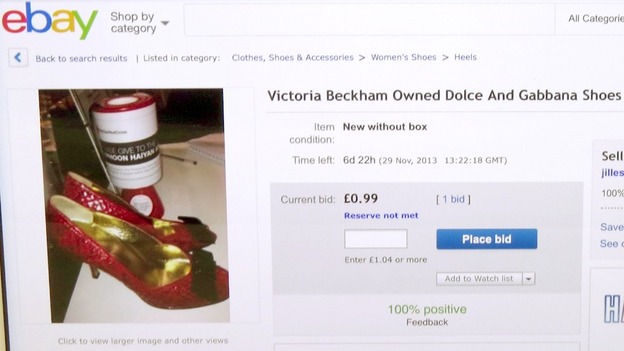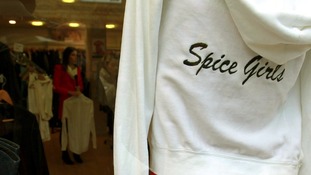 Dozens of people queued to get their hands on clothing and shoes donated by Victoria and David Beckham at the British Red Cross in Chelsea.
Read the full story
National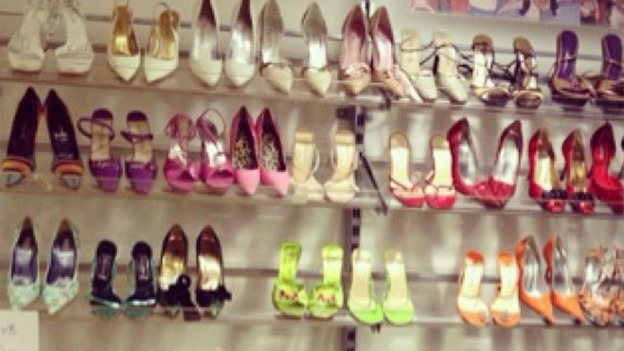 Clothes donated by David and Victoria Beckham have gone on sale at a charity shop in southwest London, including a wall filled with designer shoes.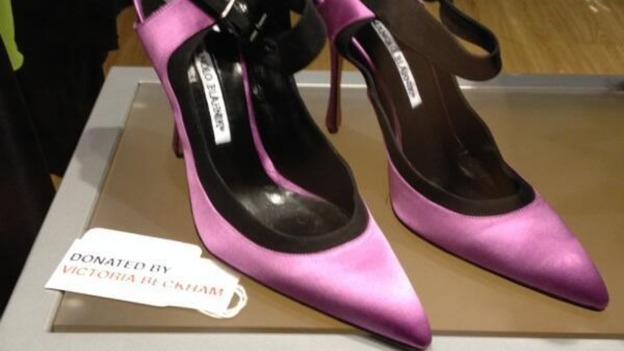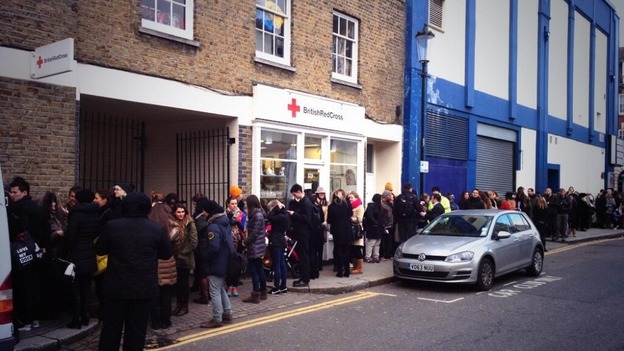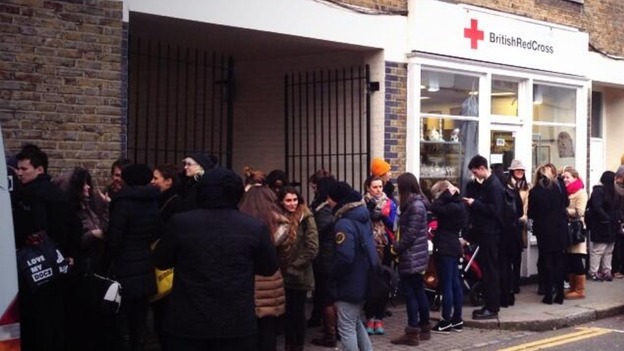 Advertisement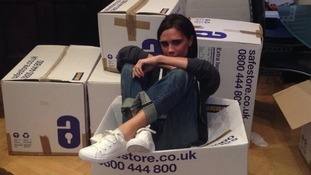 Collection includes shoes by Jimmy Choo and suits by Dolce and Gabbana alongside tops, suits, trainers and dresses.
Read the full story
Victoria Beckham has packed the last of 20 boxes for the charity shop in Chelsea, which included a big clear out of her shoe collection.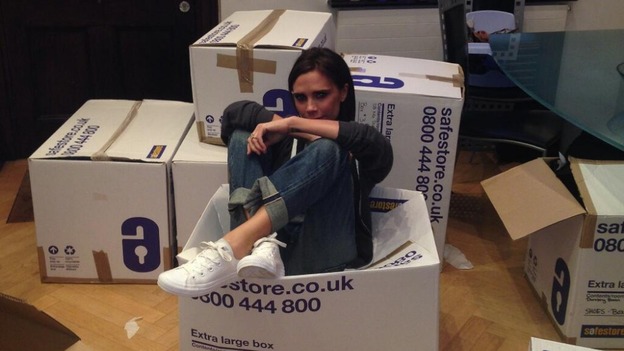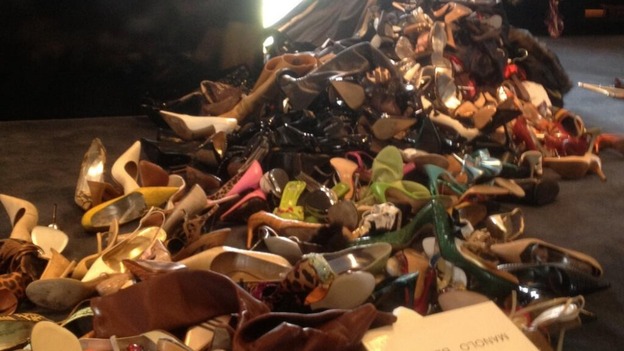 David and I are supporting the Red Cross Shop Drop for the Philippines campaign and we urge everyone in Britain to do the same.

Everyone has something in their closet they were holding onto, a dress, suit, or pair of shoes they thought they might wear again.

Dig them out, bag them up, drop them off and give someone else the chance to buy them, raising much needed funds for the Red Cross aid effort.
– Victoria Beckham
The shop in Old Church Street in Chelsea will put the designer labels on sale on Friday, November 22nd at 11am.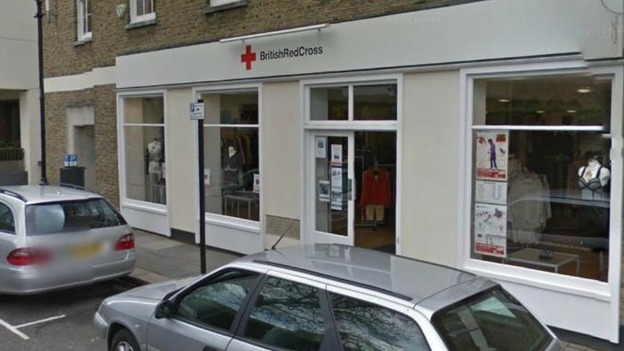 Load more updates
Back to top