Arsene Wenger has challenged his players to "finish the job" and guarantee their place in the last 16 of the Champions League with a positive result in Napoli after winning their Group F game against Marseille 2-0 at the Emirates Stadium.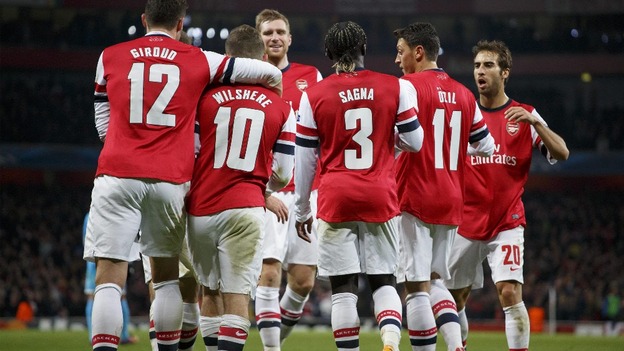 Arsene Wenger said: "It is unbelievable, (not to have qualified yet with 12 points), but it is reality. We have to finish the job. It is not an easy situation - it is a tricky situation because you can think, 'Okay, let's just not lose big' but I think that would be a mistake.
"[We need to] go there, play in a positive way and try to win the game. Everything else would be a dangerous gamble.
"Having said that, Marseille will play the last game at home to Dortmund - they haven't lost [that game] yet. They will have to turn up. They will be under pressure to at least take some points from this group stage."