National
The Old Bailey heard Fusilier Lee Rigby was an "extremely professional, popular and witty soldier" with an "outgoing personality".
Prosecutor Richard Whittam QC read a statement to the court from retired brigadier Ian Liles, who said Fusilier Rigby had a "natural affinity with young people".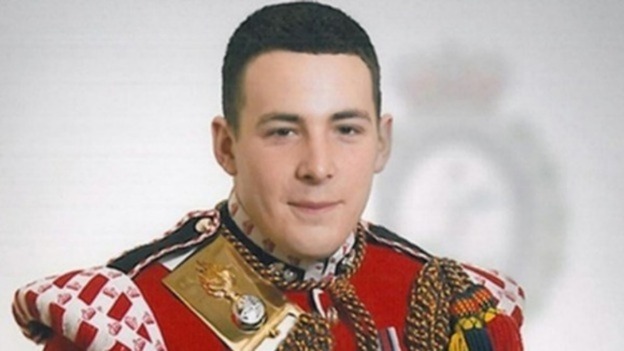 He said: "Fusilier Rigby was a larger than life personality who was well-known and liked by all who came across him, regardless of rank or status.
"His loyalty and work ethic were beyond reproach, and no matter how arduous the task, he carried it out to the best of his ability and always with a smile on his face."
The trial has been adjourned until Monday.