Andre Villas-Boas sacked as Tottenham manager
Andre Villas-Boas has been sacked as manager of Tottenham, the club has announced.
Tottenham Hotspurs midfielder Mousa Dembele has said the sacking of manager Andre Villas-Boas has affected the whole squad, according to the Evening Standard.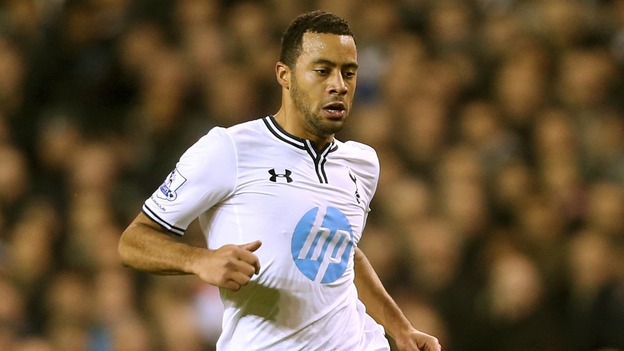 The Belgian told the newspaper: "I think everyone feels guilty and that's a normal thing. It's a team sport, it's not one guy who is responsible, everybody is.
"It has been very tough [over the past few days]. We're used to training under Villas-Boas and see him every day. It's a new change so we have to adapt. We're used to another manager and now we have this one, but everybody is still positive. You could see that out on the pitch [against West Ham]."
Former Spurs manager Andre Villas-Boas only wanted to sign three of the seven players that Spurs bought in the summer, along with Hulk, Joao Moutinho and David Villa, according to the Daily Mail.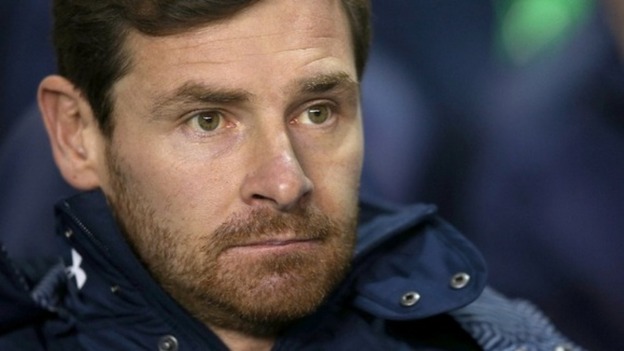 The Portuguese manager was dismissed on Monday after seeming to question the club's player recruitment policy following Sunday's crushing defeat against Liverpool.
It's thought that from the seven new players brought in by Spurs in the summer, Villas-Boas was only keen to sign Roberto Soldado, Paulinho and Etienne Capoue
Read: Andre Villas-Boas sacked as Tottenham manager
Advertisement
Glenn Hoddle has been backed to revive Tottenham by his former Spurs team-mate Ossie Ardiles. The former England boss was in charge at Spurs between 2001 and 2003 but has not been in club management since Wolves in 2006.
For me, the man for the job is Glenn Hoddle. I think he is a wonderful manager and he is a lot more mature, so I think he will be a wonderful choice.

He knows everything about the Premier League and Spurs especially.

I believe whoever is the manager will have a wonderful, wonderful squad. They have one of the best squads in the Premier League in fact.

Unfortunately, things have not gone right this season, but in terms of the quality of our players it is absolutely second to none.
– Ossie Ardiles, speaking to TalkSPORT
This image has been removed for legal reasons
Fabio Capello was at White Hart Lane yesterday to watch Spurs lose 5-0 against Liverpool and is now favourite to replace Andre Villas-Boas.
The Italian's former right hand man Franco Baldini is already at Spurs as technical director, of course.
Jamie Redknapp, football pundit and son of former Spurs boss Harry, says Andre Villas-Bonas has "paid the price" for "dismantling one of the best teams" the club ever had.
Jamie told Sky Sports News:
"When you get beat 5-0 at home it's a bit of a tell-tale sign.

It's not something Tottenham fans are accustomed to and I feel sorry to a certain extent for the fans.

Having seen the team that was built- you look at Gareth Bale on the wing- and you've ended up with players who aren't in the same league."
Jamie, who played for Spurs between 2002 to 2005, says the club's technical director Franco Baldini should also be held accountable.
"They've decided for one reason or another to dismantle one of the best sides Tottenham ever had over the last couple of years.

The players that have been brought in have been nowhere near that level."
You've been telling us what you think about the sacking of Tottenham boss Andre Villas-Boas.
@itvlondon I think it's a curse of the modern game plus an overly ambitious desire to get it all now. That said, AVB knew Levy had history.
@itvlondon no, his appointment was a step back, his sacking takes us back to square one - ie, back to a team that finished 4th, 5th, & 4th!
@itvlondon - AVB has been riding his luck since the Palace game. Cant score / defend, and Sunday was a clueless performance Glad he's gone!
Advertisement
Sunderland manager Gus Poyet, a former Spurs player and coach, also thinks Villas-Boas did not get the time he needed to mould his team.
"Nothing surprises me in football. Now, it's not nice. From the managers' point of view no, it is not nice.

We always want time, especially when you have just made a new team with plenty of new faces. Without any doubt, you need time.

But I don't know the reasons, so it's difficult to analyse."
Fans have been joining the debate on the firing of Tottenham's manager Andre Villas-Boas.
Have your say - tweet us @itvlondon or message us on our Facebook page.
@totaltottenham Feels like an endless one step forward, two steps back.
Tottenham are fast turning into Dr Who, regenerating constantly and failing to travel back in time to the 60s
"@optajoe: 54% - Andre Villas-Boas has the best win percentage of any Tottenham manager in the Premier League. Departed." Gutted
So AVB gone now! Had to incorporate 7 new players which takes TIME/ TIME/ TIME! Rubbish! Let him finish his work!!
Prime Ministers and Presidents get 4/5 years for a reason!
Man City boss Manuel Pellegrini, who led his team to a 6-0 thrashing of Spurs last month, has spoken out about Villas-Boas' dismissal:
Always when a manager is sacked, I am surprised, especially when it is an important manager.

He is a very young manager, he has done very well with all the teams (he has managed) - Porto and here in England.

He didn't have time in both clubs but I am absolutely sure he will continue his career."
– Manuel Pellegrini
Load more updates
Back to top