Andre Villas-Boas sacked as Tottenham manager
Andre Villas-Boas has been sacked as manager of Tottenham, the club has announced.
Harry Redknapp - sacked as Tottenham manager in 2012 - said the club should give his successor Villas-Boas more time just hours before he was sacked.
"I think people are over-reacting too quickly. You lose a couple of games now and you're in trouble, it shouldn't be like that.

"You either think somebody is good at their job or not and when you appoint someone you should give them time and let them do the job."
– Harry Redknapp
Former Spurs chairman Lord Sugar called Tottenham boss Andre Villas-Boas "dead meat" after the club's 5-0 defeat yesterday.
This morning he's backing Les Ferdinand and Tim Sherwood to replace AVB.
Things would have to be dire like losing next 5 PL games for chairman to fire AVB. Les Ferdinand/Tim Sherwood would take temporary control
Spurs playing West Ham Wednesday in a cup game. I would have had us down to win that. If we lose that badly then I feel AVB is dead meat.
Advertisement
Tottenham fans have been despairing on Twitter after Andre Villas-Boas was sacked as manager of the club this morning.
Where do we go from here? After the sixth managerial sacking in 10 years bigger questions have to be asked about club hierarchy and strategy
Have AVB back room staff been sacked aswell? Their just a useless as him. Keep Freund and sack Martinez and co
Writing on Twitter, former Tottenham striker Gary Linekar has called for Glenn Hoddle to be appointed as the club's new manager.
Linekar also ruled himself out of the job, saying he would be a "dreadful" football manager.
AVB has been sacked by Spurs. Would love to see Glenn Hoddle given another chance at this level. Has a brilliant football mind.
"@realmattlucas: @garylineker Did you ever think about going into management? (Serious question)" < No, Matt. Dreadful job and I'd be awful.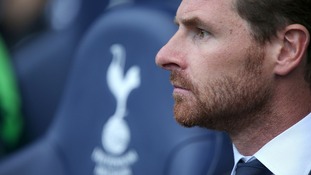 Tottenham have sacked manager Andre Villas-Boas in the wake of their 5-0 home defeat to Liverpool. So, who will be his replacement?
Read the full story
Tottenham have confirmed the sacking of manager Andre Villas-Boas.
The Premier League club announced the news on their official website, a day after their 5-0 home defeat to Liverpool.
"The club can announce that agreement has been reached with Head Coach, Andre Villas-Boas, for the termination of his services.

The decision was by mutual consent and in the interests of all parties."
– White Hart Lane board
Advertisement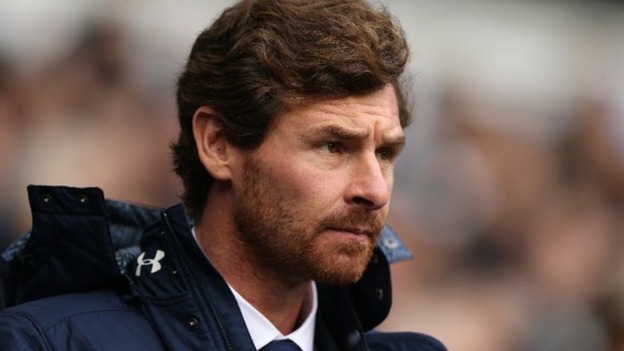 Andre Villas-Boas has been sacked as manager of Tottenham, the club has announced.
Load more updates
Back to top