Flood warnings as further storms expected
As further rain and wind is expected, the Thames Barrier has been closed to protect people and property along the river.
A map has been set up on Facebook which shows all the latest flood warnings and alerts.
Click here to get specific information on your area.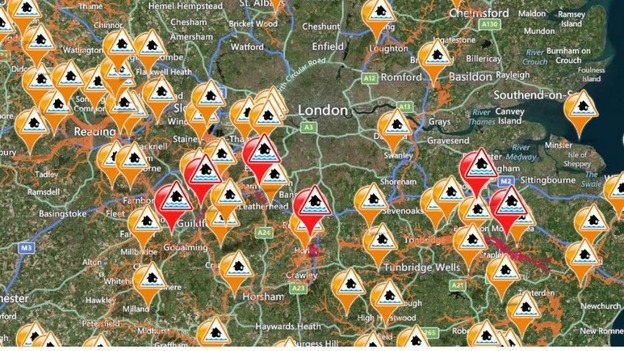 Advertisement
The Thames Barrier has reopened after shutting earlier due to high waters.
Further storms are expected in the next 24 hours.
The #ThamesBarrier is now open. We may have further closures over the next few days as the flow upstream remains high.
National
More windy weather is forecast – take care on the coast and avoid places where big waves could sweep you off your feet.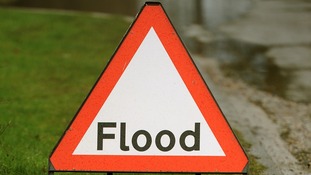 As further heavy rain and severe winds are expected, flooding warnings are issued in the south east.
Read the full story
National
We are expecting flooding along the west and south coasts of England and Wales, due to a combination of strong winds, large waves and high tides, from the early hours of Friday and into the weekend.

Coastal paths and promenades could be highly dangerous as there is an increased risk of being swept out to sea. People are warned to stay away from the shoreline.
– Pete Fox, head of strategy, environment agency
Advertisement
National
A member of the Environment Agency team that monitors the level of the Thames has confirmed that the Thames Barrier has been closed:
We have just started to close the #ThamesBarrier. A high flow at Teddington Weir combined with a spring tide is the cause.
Load more updates
Back to top