PM calls for calm response to the Duggan inquest
The Prime Minister has appealed for a calm response to the conclusions of the Mark Duggan inquest that found the 29-year-old was lawfully killed when shot by police in 2011.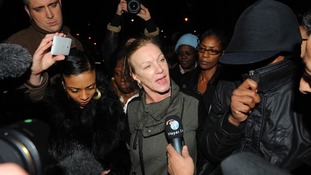 Met Police chief thanks Duggan family after they appeal for peace as friend says family are 'still too raw' to meet with police watchdog.
Read the full story
Met boss on Met still institutionally racist? "Its for someone else to make that judgement. If people believe we are then presumably we are"
Advertisement
National
The Prime Minister has appealed for a calm response to the conclusions of the Mark Duggan inquest that found the 29-year-old was lawfully killed when shot by police in 2011.
David Cameron said he hoped people would respect the "proper judicial process" and welcomed the comments of Mr Duggan's aunt Carole, who said she wanted "no more violence".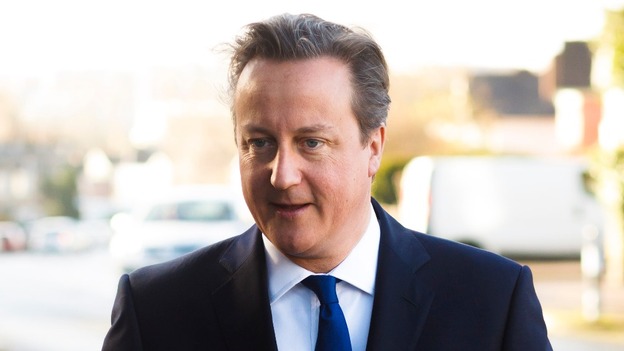 Speaking to BBC London, Mr Cameron said: "We have to respect judicial processes in this country, we have to respect the outcome of trials and the work that juries do.
"I very much respect Mark Duggan's aunt for saying they want to pursue their case through the courts rather than on the streets, I think that's absolutely right.
"I have huge respect for Bernard Hogan-Howe, who I know is ready to meet with the family if they would like and recognises how much more important work we still have to do to make sure the police have the confidence of every community in London."
He added: "These issues raise very strong emotions but I hope people can react calmly and recognise that we have proper judicial processes in this country and they are the ones that must be followed and respected."
National
The police officer who was heckled as he attempted to make a statement following the Mark Duggan inquest has said the Metropolitan Police is at a "heightened" level of alert in case any violent disorder breaks out in response to the outcome.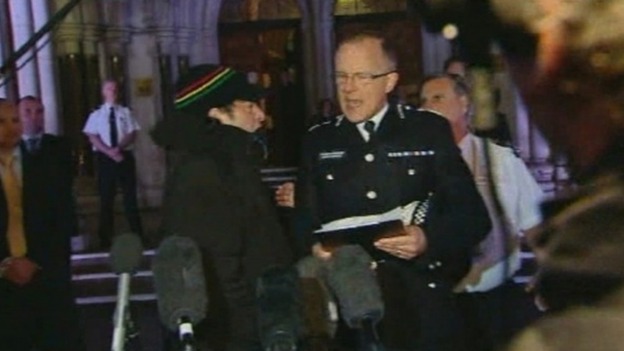 Assistant Commissioner Mark Rowley was talked over by the enraged crowd who called out "murderer" and "murdering scum" as he tried to address the press outside the Royal Courts of Justice yesterday.
Speaking today, Mr Rowley said the strong reaction was understandable under the circumstances.
"I think anyone can understand a family who've lost a loved one," he said.
He added: "We don't have any information that there are people out there actively planning disorder but of course Londoners would think we were slightly naive if we had no preparation at all, so what we're doing today is what I would call a heightened state of readiness."
National
The "struggle" will go on for answers over the shooting of Mark Duggan but his aunt Carole insisted she wanted "no more demonstrations, no more violence".
Instead, she said the family would pursue the authorities through peaceful channels.
The Metropolitan Police commissioner has admitted the shooting has resulted in a "significant reduction in trust" between London's black communities and the police.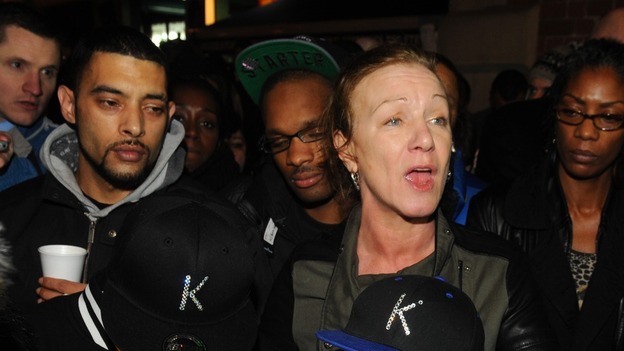 Sir Bernard Hogan-Howe will meet political representatives from London and local community leaders from Tottenham today to discuss how the police can build better relationships. He said he is "open to ideas and advice".
But Ms Duggan told BBC Radio 4's Today programme she was not yet ready to meet Sir Bernard and the family was still in "turmoil" about the case.
"The family are still in shock right now about the result of yesterday," she said. "We are in turmoil. We don't really know what's going to happen at this point. There will be something further down the line, I'm sure."
This has been a difficult and tragic case for all involved and my sympathy today is with Mark Duggan's family. They have lost a loved one and it's right that Assistant Commissioner Rowley has offered to meet with them.
On any given day highly trained Metropolitan Police firearms officers can and do face life threatening situations in which they have to make instant judgements under incredible pressure, and yet in the last four years, having responded thousands of times, they have discharged their weapons on just six occasions.
Londoners should feel assured that the police do an incredible job keeping this city safe. I am confident that the Metropolitan Police Service will continue to demonstrate the highest professional standards and after today's verdict continue to work closely with local leaders to strengthen the bond of trust between the police and the public they serve.
– Boris Johnson, Mayor of London
Advertisement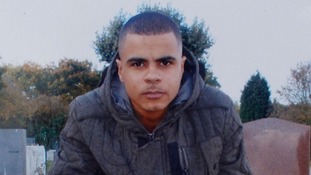 Jurors decided that he did have a gun but it was not in his hand when he was shot.
Read the full story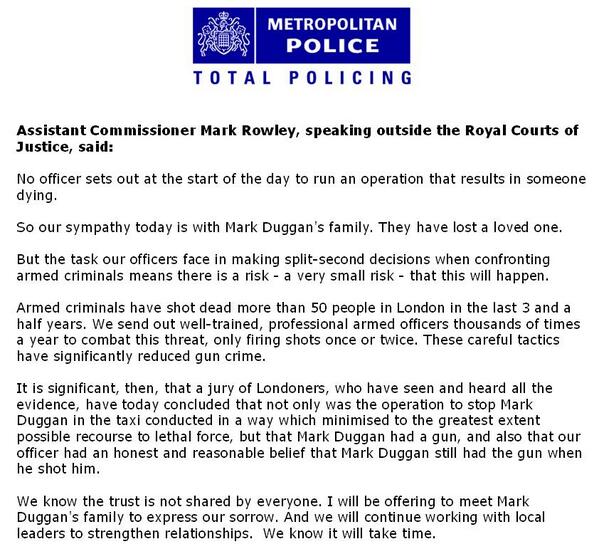 My thoughts are with the family of Mark Duggan this evening. This inquest has been an exhausting and emotional process for all involved and the family will tonight feel that they are no closer to achieving justice for Mark.
This was a ten-person jury that heard over three months of evidence, testimonies and expert accounts and took seven days to reach a decision. The issues have been thoroughly discussed and debated, and the jury's findings should be respected.
Despite this verdict, the reputation of the Metropolitan Police has not emerged unscathed. The jury found that a number of key errors were made by Operation Trident and SOCA officers in the hours leading up to the shooting. There are fundamental and lingering issues that the Independent Police Complaints Commission (IPCC) investigation - now re-opened - must attempt to clarify.
– David Lammy, MP for Tottenham
On August 4, 2011 an unarmed man was shot down in Tottenham. Today we have had what we can only call a perverse judgment.

The jury found that he had no gun in his hand and yet he was gunned down. For us that's an unlawful killing.

The family are in a state of shock and we would ask that you respect their shock.

They can't believe that this has been the outcome. No gun in his hand and yet he was killed - murdered as they have said, no gun in his hand.
– Marcia Willis Stewart, Duggan family solicitor
Load more updates
Back to top