Controversial high speed line will 'ease housing crisis'
The new boss of the HS2 high speed rail line claims the controversial high speed line is essential to ease London's housing crisis.
Doreen McIntyre from campaign group 'Harefield Against HS2' spoke to our Political Correspondent Simon Harris and described how a new viaduct planned for the building of HS2 would change the face of the area.
Campaign groups opposed to the building of the HS2 link are disputing claims it will help ease the problems faced by London's housing market.
HS2 will push property prices up in London, because it will suck business into the capital - and create more jobs than the housing market can cope with - rather than send business to the regions
Economic success in the regions will be down to massive infrastructure and business investment locally - the growth and success of Lille is being attributed to Eurostar, but the high speed line into Lille simply provided delivery to an area in which there was huge investment locally independent of the high speed line.

None of the proposed destinations in Britain for HS2 have the wealth to invest to the extent required to capitalise on the HS2 vanity project.
– Richard Houghton, a Director for HS2 Action Alliance
Advertisement
The new chairman of the high-speed rail link HS2 started his first day on the job with a visit to the site of one of the project's key stations in north west London. Sir David Higgins, who helped to deliver the Olympic Games, says winning the support of the public is one of his biggest challenges.
Speaking to ITV News, Sir David claimed that better links with the rest of the country is the solution to the capital's housing shortage.
by Simon Harris: Political Correspondent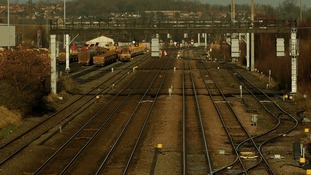 On his first day in charge of HS2 , Sir David Higgins is a new man with a new message.
Read the full story
Back to top