First low level signals for cyclists installed in Bow
The first cycle traffic lights at eye-level have been installed at a a roundabout in east London which has seen several accidents, resulting in death or serious injury.
by Simon Harris: Political Correspondent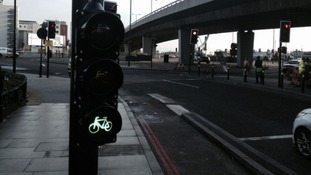 The arrival of Britain's first shoulder-height, bike-only traffic lights was never going to be greeted with fanfares by cycling campaigners.
Read the full story
Gerry Matthews, from cycling group Tower Hamlets Wheelers, which encourages more people to cycle, says if cyclists see "a safe gap in the traffic", they should jump the red lights and go through.
Advertisement
by Simon Harris: Political Correspondent
Transport for London wants the new lights at 11 other junctions but each one needs Department for Transport approval. Cycle campaigners gave the lights a cautious welcome but said they don't address the dangerous layout of the Bow roundabout.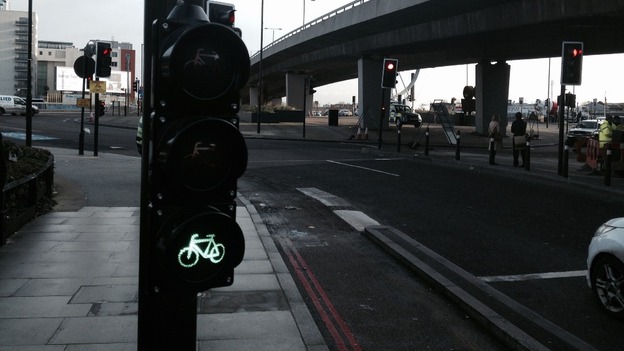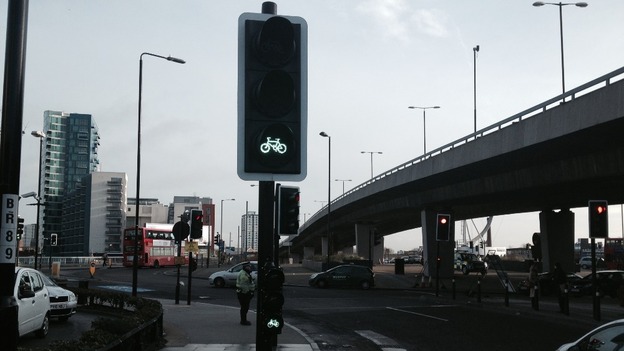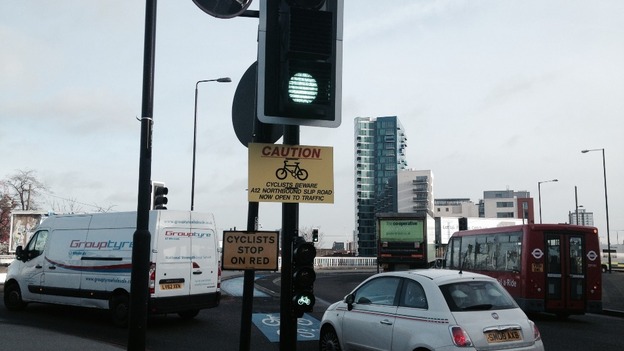 Innovative measures such as this are just one of a number of new safety initiatives we've been pushing for as part of my vision for cycling.

We look forward to continuing to work with the government on many more measures to help make cycling even safer, more attractive and convenient for Londoners.
– Boris Johnson, Mayor of London
Low level cycle signals have been common in parts of Europe, but this is the first time the lights have been installed in the UK
Transport for London wants to install more cycle lights, but need permission first from the Department of Transport
The signals are part of a £913 million plan from the Mayor to improve cycle safety
Advertisement
The first eye-level traffic lights designed specifically for cyclists have begun operating on the Bow Roundabout in east London. The busy interchange has seen several accidents, resulting in the death or injury of cyclists.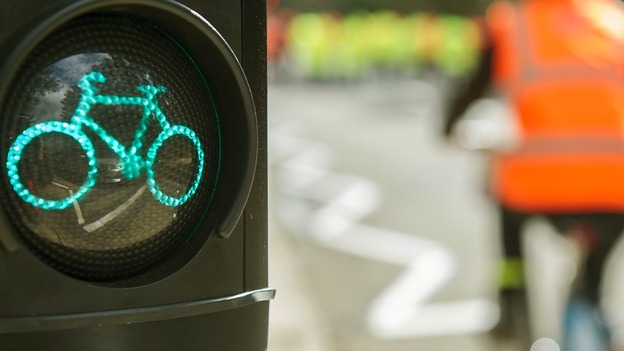 Back to top