Family car disappears down a 30ft sinkhole in driveway
Liz and Phil Conran's teenage daughter discovered the crater at the family home in High Wycombe.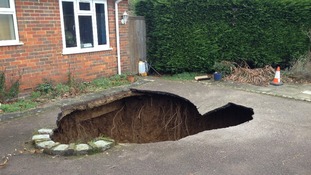 Overnight and without a sound a huge crater appeared. The car is now completely buried.
Read the full story
The sinkhole appeared overnight and with barely a sound, swallowing the car which is now completely buried.
Advertisement
The actual size of it is what I think has taken us most by surprise.

It's just swallowed the car whole. The car has managed to rotate and turn, it's on its side but its also facing the opposite way from where it was parked.

So just the sheer size of it, and obviously what could have happened, and of course we're wondering what else is going on in the area.
– Liz Conran
Liz Conran said her daughter was getting ready to go out for the day when she suddenly realised the car had vanished, adding:
"My daughter went to go and let her horses out because she was going off somewhere for the day and she had to drive up there, and she got herself all ready, got to the door, and saw her car wasn't there.
"She thought that was a bit weird, of course it was still fairly dark outside, so she went round to the kitchen window and then she saw the crater and just started screaming. We just kind of took it from there really."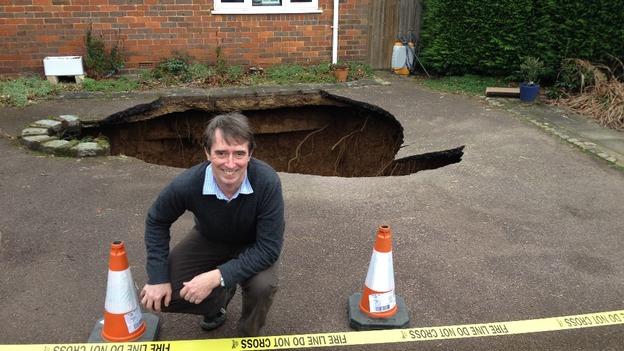 A huge sinkhole has opened up outside a house in Buckinghamshire, and swallowed the family car. Liz and Phil Conran's daughter discovered the crater on Sunday morning outside the property in High Wycombe in Buckinghamshire.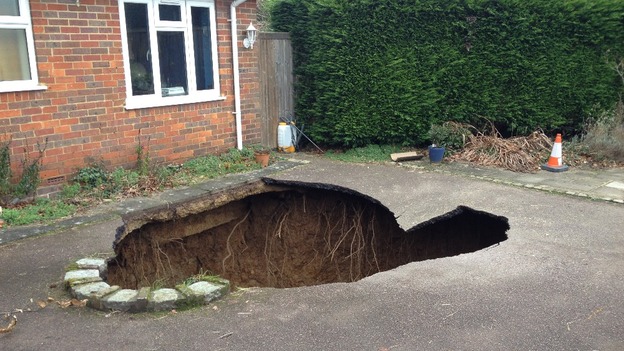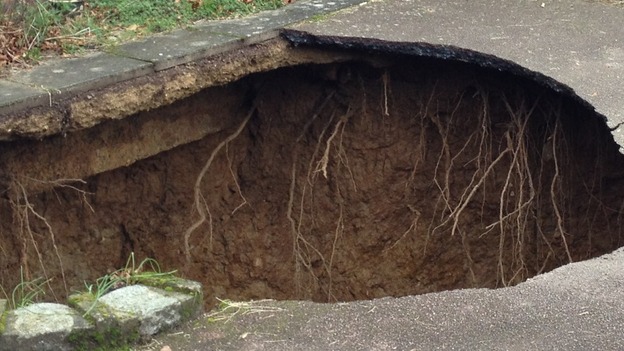 Back to top