Latest travel news in strike
The latest travel news from Transport for London on which services are running during the tube strike.
The Federation of Small Businesses claims that the recent tube strike cost companies in the capital £600 million in lost working hours, business and productivity.
Members of the FSB lost on average £1,297 during the last tube strike.
The Capital is one of the most expensive places in the world to do business - all sides of the ongoing dispute need to understand that damaging small businesses in this way leads to a decline in confidence and turnover, and that can mean jobs and capital investment at risk. We urge all sides to find a quick resolution as the average business can ill afford to lose over £2,500 in a two week period.
– Sue Terpilowski, London Policy Chairman, Federation of Small Businesses
More than 40 stations are closed this evening. For full details before you travel, visit Transport for London's website.
Advertisement
There is a good service running on the Northern line this afternoon as well as the DLR and the Overground.
The Circle and Waterloo & City lines are closed.
All other lines are running a special service.
Check the TfL website before you travel.
Reports coming in that the route 25 is busier than yesterday in the Stratford area. #tubestrike
There is currently a moderate crowd at Stratford waiting for buses. Buses delayed up to 30mins in the area #tubestrike
Bakeroo - Special service
Circle - Planned closure
Hammersmith & City - Special service
Piccadilly - Special service
Waterloo & City - Planned closure
Central - Special service
District - Special service
Jubilee - Special service
Overground - Part suspended, minor delays
Victoria - Special service
Northern Line - Good service
DLR - Good service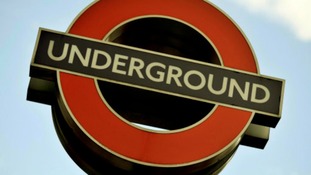 Advertisement
BAKERLOO - closed
CIRCLE - closed
WATERLOO AND CITY - closed
CENTRAL - Service between White City & West Ruislip / Ealing Broadway and between Holborn & Epping via Hainault & Woodford every 10 mins.
HAMMERSMITH AND CITY - Service between Hammersmith & Moorgate every 10 mins.
DISTRICT - Service between Wimbledon & Upminster every 6 minutes and between High Street Kensington & Ealing Broadway every 15 mins.
METROPOLITAN - Service between Harrow-on-the-Hill & Aldgate every 10 mins.
VICTORIA - Service between Seven Sisters & Brixton every 5 mins.
JUBILEE - Service between Stanmore & Finchley Road and between Waterloo & Stratford approximately every 5 mins.
PICCADILLY - Service between Arnos Grove & Cockfosters approximately every 12 mins and between Acton Town & Heathrow 123 every 20 mins.
NORTHERN - good service
DLR - good service
Update: Good service resumed between Camden Town and High Barnet on the @northernline
Victoria now open Seven Sisters-Brixton, Central Holborn-Epping and Jubilee Waterloo-Stratford & Finchley Rd-Stanmore. @itvlondon
There are minor delays on @northernline between Camden Town and High Barnet only, due to strike action. Good service on the rest of the line
Load more updates
Back to top