The Duchess of Cambridge has visited a charity project in north-west London. At Northolt High School Kate opened a newly refurbished room that has been transformed into a tranquil art studio and rest space with funds donated by global brokers Icap.
During her visit the Duchess joined a group of nine children who sat at large table in the art room creating still life paintings of pieces of fruit.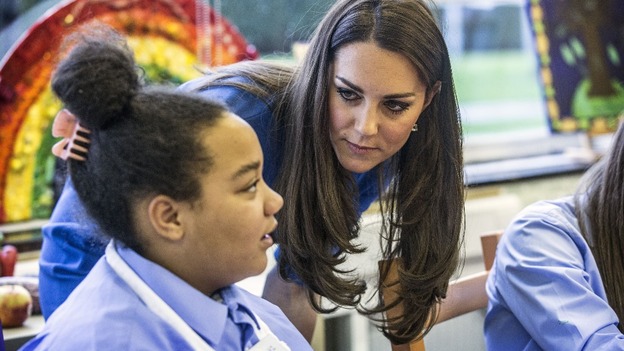 Kate, who is the Art Room's royal patron, spent more than half an hour chatting to the six girls and three boys and could be heard asking the youngster if they enjoyed their time in the lesson.