Explosion beneath pavement forces evacuation
50 people were forced from the businesses and homes this morning after an explosion beneath an electrical manhole cover in Islington.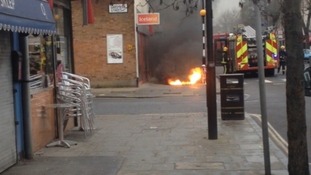 The Fire Brigade has told Londoners not to panic after a pavement burst into flames on a busy shopping street.
Read the full story
UK Power Networks engineers are working as quickly and as safely as possible to restore power supplies to 37 customers in the Caledonian Road area of Islington.

At about 9.15am today 84 customers experienced a power cut following a fault on a piece of equipment forming part of the underground electricity distribution network.
To keep London powered, we have about 100,000 cable boxes and 36,000km of cables under the streets and there are relatively few cases where our equipment has faulted.

We regularly inspect, maintain and reinforce our network to ensure that London maintains its position as the most reliable electricity network in Britain.

Underground equipment can always develop a fault but most of the time it has no external impact.
– UK Power Networks
Advertisement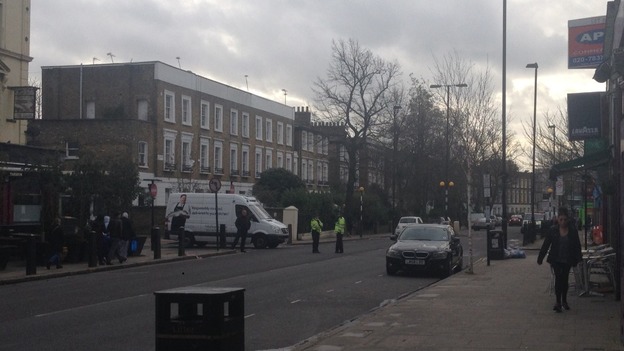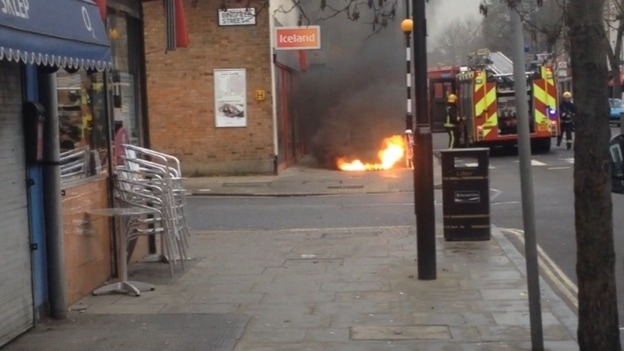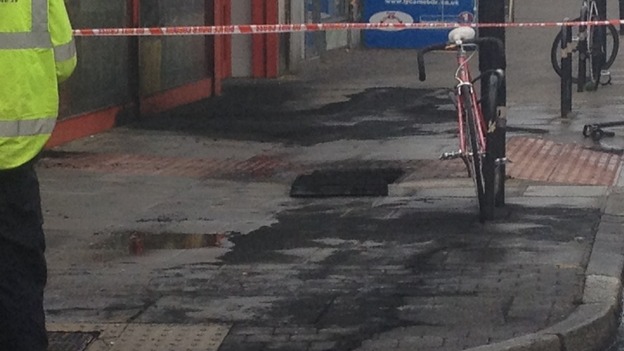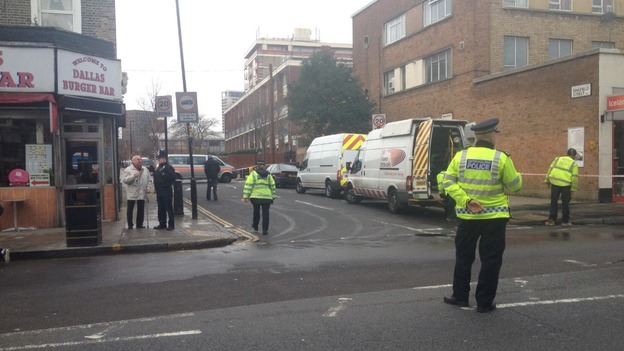 In April last year, an explosion ripped through a pavement in central London. No one was injured in the blast in Pimlico.
The fire started among power lines beneath the street
London Fire Brigade says fifty people were evacuated as a precaution
Speaking to the Islington Gazzette, Umit Bakir, who works for a minicab company said:
I looked outside and I could see the fire coming up from underground. Then the fire brigade came and closed the road. My business was far enough away, but if I had been at Iceland I would have been a bit worried.
Advertisement
Fifty people had to be evacuated from part of Islington this morning after an explosion beneath a pavement on Caledonian Road. Flames were seen coming from the electrical manhole cover just before 10am.
Back to top