London railway stations are country's busiest
London railway stations are country's busiest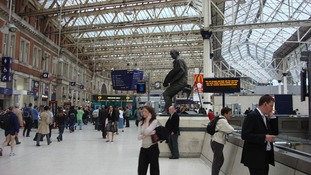 Eight of the country's top ten busiest train stations are located within London and they are getting busier each year.
Read the full story
"These statistics show more and more people are using the train to get to work.

The Government needs to support this with affordable fares and better infrastructure.

That means not just updating our busiest stations, but connecting communities who currently lose out because they are not on the network.

We also need to devolve more investment decisions away from Whitehall to make the railways more responsive to local needs."
– Martin Abrams, Campaign for Better Transport
Advertisement
"Not just in London but across the country, more people are using the railway, which is helping to generate record levels of revenue to fund better services and improved stations for passengers."
– Rail Delivery Group
"Our railways are a success story, carrying more people than at any time since the Second World War.

We want to make sure our railways continue to meet the challenge of passenger demand.

That is why more than £38 billion is being spent over the next five years to transform the network.

That means better stations and more trains and services, allowing more people to travel quickly and comfortably."
– Department for Transport spokesman
London's train stations are continuing to dominate the country's rail network - with the eight of the country's top ten busiest stations located within the Capital.
All of the top 10 reported an increase in passengers in the last financial year, according to Office of Rail Regulation figures.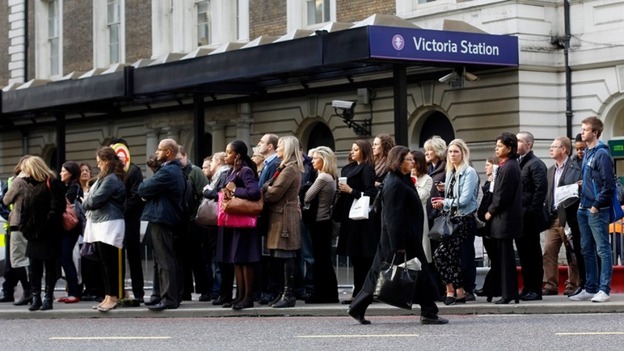 Based on the estimated number of exits and entrances to a station during 2012/13, Waterloo was the busiest station, with numbers, compared with 2011/12, rising 1.9% to almost 96 million.
Second was Victoria in London, with numbers rising 1.6% to 77.34 million, with another big London terminus, Liverpool Street, third with a 2.4% rise to just under 58.45 million.
The largest rise among the top 10 last year was Euston in London where the number of exits and entrances rose 4.9% to almost 38.3 million.
Clapham Junction is the station with the most passengers changing trains, with 21.6m a year using it as an interchange, up five per cent on the previous year.
The expansion of the London Overground network and other route alterations means more passengers are changing trains in the station's capital.
Back to top