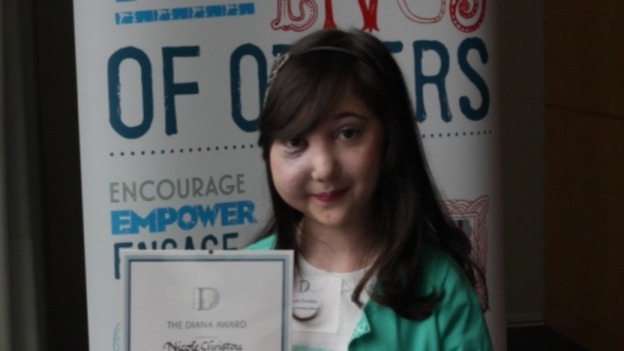 A nine-year-old girl who set up a charity which has raised £100,000 for pioneering research has shown 'exceptional bravery' say judges of this year's Princess Diana Award.
Nicole Christou said she was surprised to win the award after she set up the Butterfly AVM Charity to raise money for pioneering research at Great Ormond Street Hospital.
Nikki was diagnosed with Arterio-Venous Malformation three years ago.
AVM occurs when high pressure arteries containing fast flowing blood are directly connected to low pressure veins, which normally only contain slow flowing blood.
This means that blood from the arteries drains directly into the veins without stopping to supply the normal tissues in that part of the body with essential substances like oxygen and nutrition.