Former tube station sold for £53m
A former London Underground tube station used during the Second World War as a command centre has been sold for £53 million.
The Ministry of Defence is committed to selling off its surplus land and property in order to provide the best possible value for money to the taxpayer. At the same time we take our role as a custodian of the nation's history very seriously and have been working to record the historic significance of the building."
– Andrew Murrison MP, Defence Minister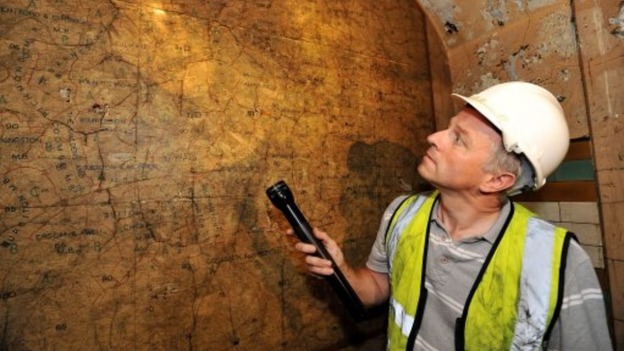 The 28,000 square feet property contains a drill hall, garages, offices and mess above ground and has recently has been occupied by the London University Air Squadron, the London University Royal Naval Unit and 46F Squadron Air Training Corps.
There are also several subterranean areas, previously used as part of the former Brompton Road Underground Station, but these have been left largely unused since the end of the Second World War.
There are few relics left other than a large map of London and the MOD is working with the National Archives to ensure the map is recorded.
Advertisement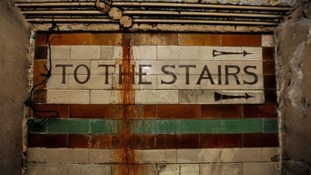 A look inside 206 Brompton Road; closed in 1934 and later taken over by the War Office and used as an anti-aircraft operations room.
Read the full story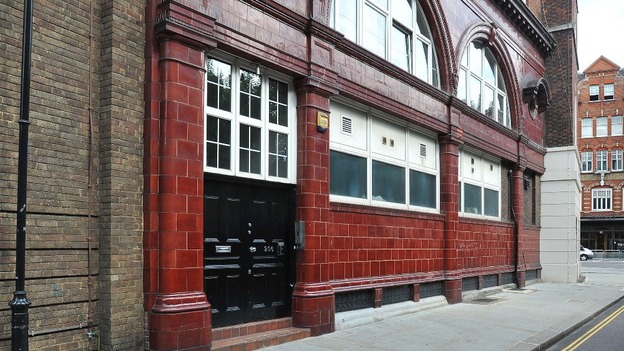 The former Brompton Road tube station, a disused station on the Piccadilly line between South Kensington and Knightsbridge which has been sold for £53 million by the Ministry of Defence.
Brompton Road Tube station, in an expensive corner of London near Harrods, was put on the market in September by the MoD as part of cost-cutting efforts. It is now expected to be used for mainly residential development, with the money from the sale going back into the defence budget.
Back to top