Crossrail worker dies after tunnel plunge
The first worker has died on the £14.8 billion Crossrail project in the capital.
by Simon Harris: Political Correspondent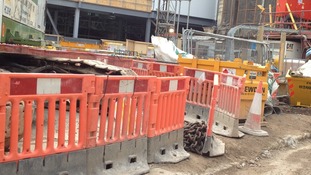 Crossrail bosses have halted all tunnelling involving sprayed concrete following the death of a construction worker.
Read the full story
"When the incident occurred, work was taking place to build a new crossover tunnel between two train tunnels that have already been constructed by Crossrail's boring machines.

The worker was spraying concrete onto the excavated ground when a piece of concrete from the ceiling of the tunnel fell and hit him.

Crossrail has suspended all work at Fisher Street and associated works across the project.

Safety is our number one priority and Crossrail sets the most stringent safety requirements in the industry.

Despite this terrible incident, Crossrail's accident rate is below the industry average."
– Crossrail spokesperson
Advertisement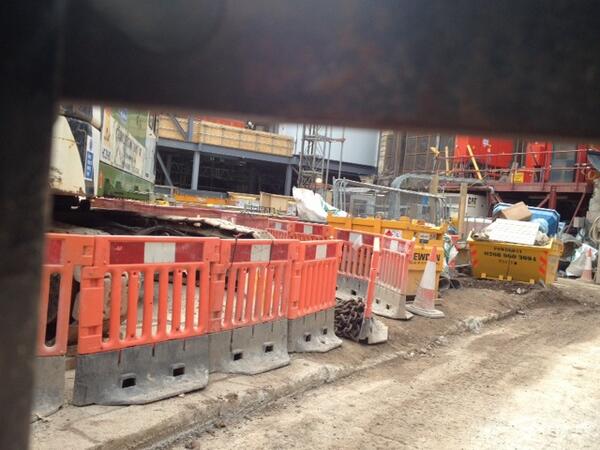 A spokesperson for Crossrail has told ITV London that the worker who has died was spraying concrete when a piece of concrete from the ceiling fell and hit him.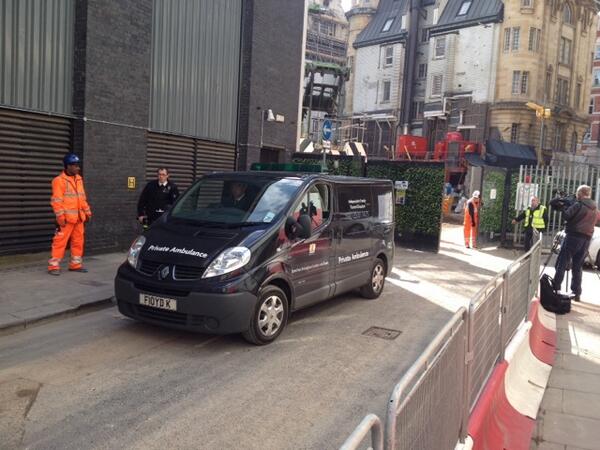 "Our deepest condolences go out to the family of the worker who has been tragically killed today.

Crossrail's contractor BFK has some serious questions to answer.

Unite is particularly concerned about health and safety at the site because this is not the first serious incident.

In December 2012, a worker sustained horrific burns when he cut through a cable.

We now expect BFK to meet with Unite as a matter of urgency.

The contractor must explain how it intends to do everything in its power to ensure that a tragic incident like this does not happen again."
– Guy Langston, Unite regional officer
"We expect the coalition Government to pay special attention to this tragic incident.

Since the Government took power, there have been constant attacks on safety laws and regulations.

The Government should be strengthening health and safety laws, not weakening them."
– Gail Cartmail, Unite assistant general secretary
Advertisement
A construction worker has been killed at one of the Crossrail construction sites in central London.
Firefighters tried to rescue the 43-year-old after he sustained head injuries 32ft down a tunnel in Holborn earlier today.
"Sadly, at approximately 5am this morning a contractor working at our site in Fisher Street, London was fatally injured.

"Our first and foremost thoughts are with the family and friends affected by this. The next of kin are being informed.

"We are establishing the facts and a full investigation into the incident has commenced."
– Crossrail spokesman
Back to top