Formal request from Mayor to arm Met with water cannon
Boris Johnson has writted to the Home Secretary supporting a request fron the Met Police for water cannon.
by Simon Harris: Political Correspondent
The London Assembly is urging the Home Secretary to refuse the Mayor's request for a water cannon licence.
The Mayor's plan to purchase water cannon for London is wrong, he has rushed through his consultation, has failed to explain why they are needed and yesterday used dodgy statistics to claim there is widespread support for their introduction.

I'm deeply concerned that the Mayor is rushing the purchase of water cannon without a proper public debate. There is still confusion over the reasons behind the purchase of water cannon and exactly how the process of their deployment will work.
– Joanne McCartney, London Assembly Labour Police and Crime spokesperson
Met Police are a step closer to being armed with water cannon in London. Good or bad? Let us know by tweeting us @itvlondon or go to our Facebook page.
Colin Simpson Water cannons are used in Northern Ireland whenever there's rioting - as Northern Ireland is part of the UK, if it's not allowed to be used in London, then the same should apply for Northern Ireland.
@itvlondon What kind of people would want backward thinking violent responses to control people? "Violence begets violence" - John Lennon
Advertisement
by Simon Harris, Political Correspondent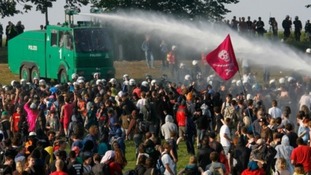 The Mayor has written to Home Secretary saying he supports the anti-riot measure. The move has infuriated members of the London Assembly.
Read the full story
Liberal Democrat Assembly member Caroline Pidgeon says the Mayor reached his decision today despite not reading the Police and Crime Committee report.
Mayor admits he has not read police and crime committee report on water cannon. Says it all. Not interested in evidence.
Mayor still does not understand once Met get water cannon they will use it when they want. They will not request his permission.
by Simon Harris: Political Correspondent
The Met is planning to buy three second hand water cannon from German police at an estimated cost of £200,000.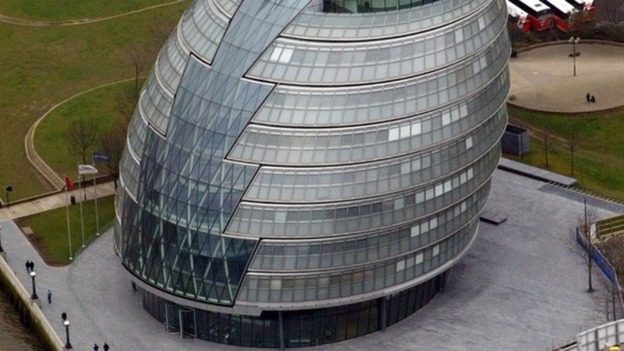 Speaking this morning, Boris Johnson said: "I have concluded there is broad support amongst Londoners for the use of this measure by the police in limited circumstances."
The majority of the 25 Assembly members - including Conservatives - are opposed to water cannon.
by Simon Harris: Political Correspondent
Boris Johnson confirmed today he made a formal request to the Home Secretary to arm the Met police with water cannon.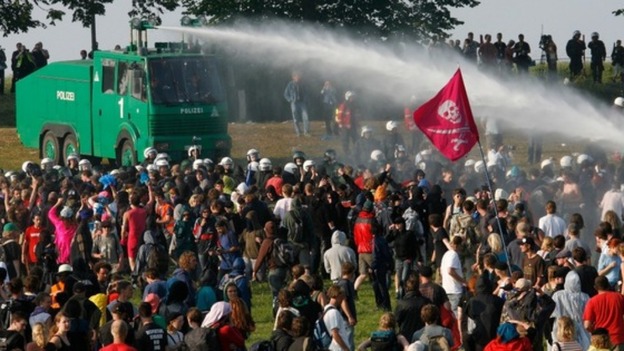 But London Assembly members reacted with anger after the mayor admitted he hasn't read their report.
Advertisement
Back to top