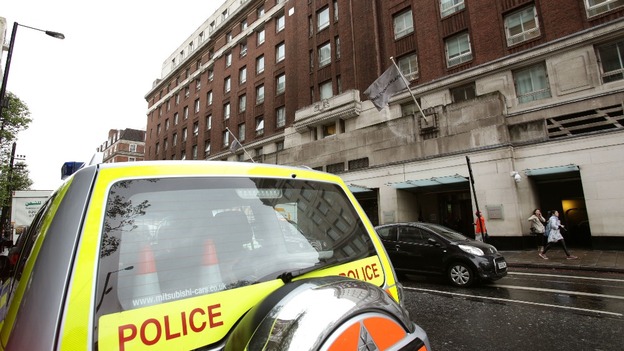 A woman who was attacked by a man with a hammer has been left with just 5% brain function and lost her left eye. The woman and her two sisters were attacked in their room at the Cumberland Hotel near Marble Arch last Sunday.
32-year-old Philip Spence appeared in West London Magistrates' Court today charged with three counts of attempted murder and one of aggravated burglary. He's been remanded in custody.
Police say the main victim, who is from the United Arab Emirates, remains in a critical condition. She's suffering head and facial injuries, has lost her left eye and significant quantities of blood.
The second woman suffered two fractures to her skull, a broken left arm and a fracture to her cheekbone. The third sister has a fracture to her skull and a ruptured left eardrum.
Goods worth over £1,000 were taken following the attack and £3,000 was taken from the victim's bank accounts. The women had come to London for shopping and sightseeing.