Arsene Wenger said he hopes Everton slip up in the race for Champions League football next season.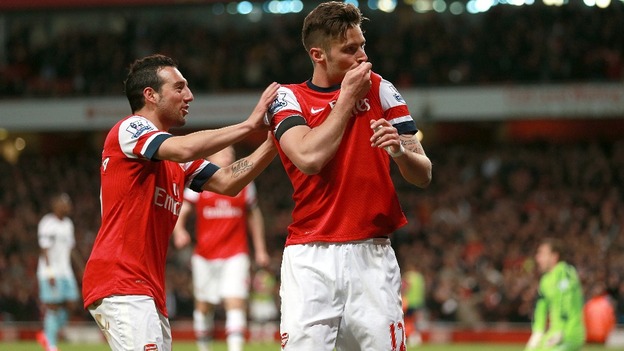 Two goals from Lukas Podolski and a wonder strike from Olivier Giroud helped Arsenal beat West Ham 3-1 and move back above Everton into the Champions League places, but the Blues have a game in hand on their rivals.
"We know we have to win our games and hope that Everton will slip up somewhere. Let's focus on our job and not look too much at Everton," Wenger said.
"If we need that we'll see when we need it, but at the moment we can only do it if we win our games, so let's focus on that."