Car abandoned outside Bank of England sparks alert
Large parts of the City of London were cordoned off on Thursday after an abandoned car was found near the Bank of England. Roads have now reopened.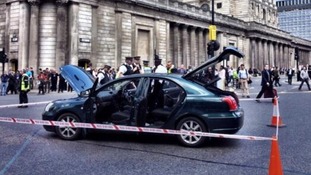 Police are still trying to track down the driver which sparked a huge security alert.
Read the full story
Excellent parking. Car left in the middle of the road next to the Bank of England. No bomb. And it's a sunny day. http://t.co/tF2MDpj8HV
Advertisement
Vehicle at #Bank junction deemed safe. Area reopened to pedestrians but remains closed to vehicles at this time. Thank you for your patience
Guy in car with music blaring. Runs red light. Stops car in intersection & walks off. Police everywhere. Bank station http://t.co/n1Nk4OaB7k
RT @centralline: Bank station is closed to Central and Northern line trains only while we respond to a security alert.
Advertisement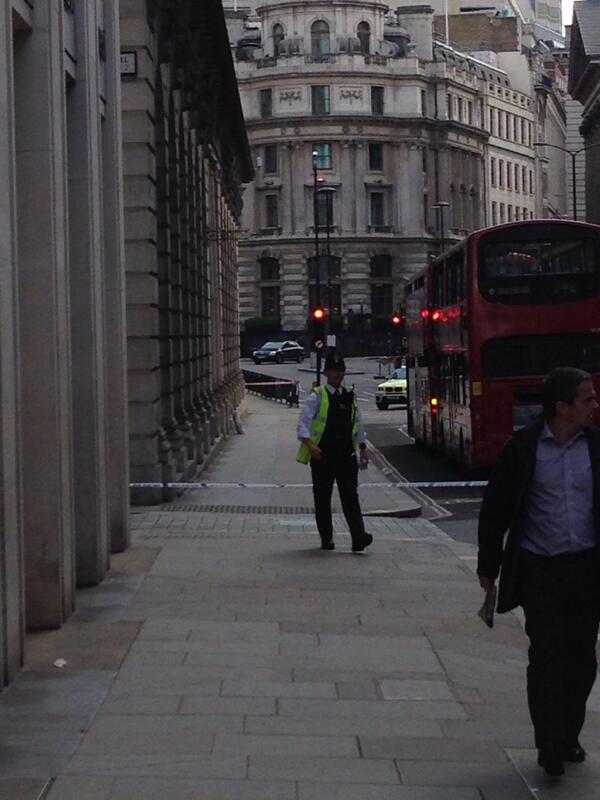 Load more updates
Back to top