Police car wrecked after crash with motorcyclist
The crash happened at Poplar High Street, east London.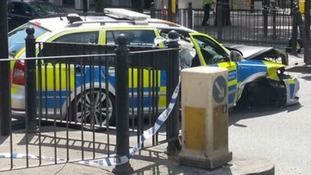 The police car collided with a motorcycle. The biker, two police officers and three pedestrians were injured.
Read the full story
We were called at around 1.20pm to reports of a road traffic collision in Poplar High Street involving a car and a motorcycle.

We sent two responders by car, three ambulance crews, two duty officers and London Air Ambulance to the scene.

We treated six patients at the scene. Five patients were taken to the Royal London Hospital.
– London Ambulance Service
Advertisement
Just witnessed a horrific collision involving a police car and 4 people in Poplar. Shaken me right up. Pray they are ok
Poplar High Street on lock down. Police Car hit motorbike then hit pedestrian crossing right outside my work! Air ambulance, not good!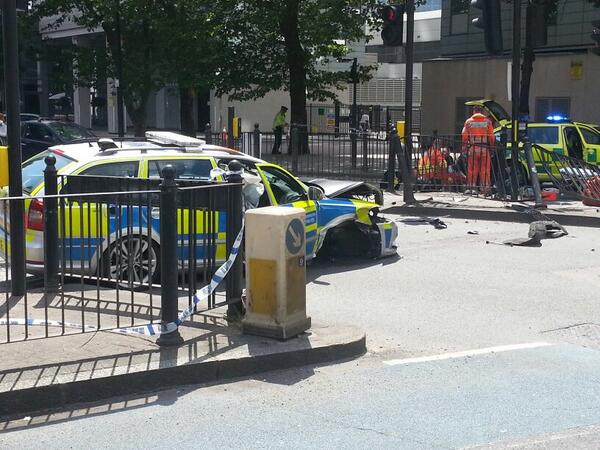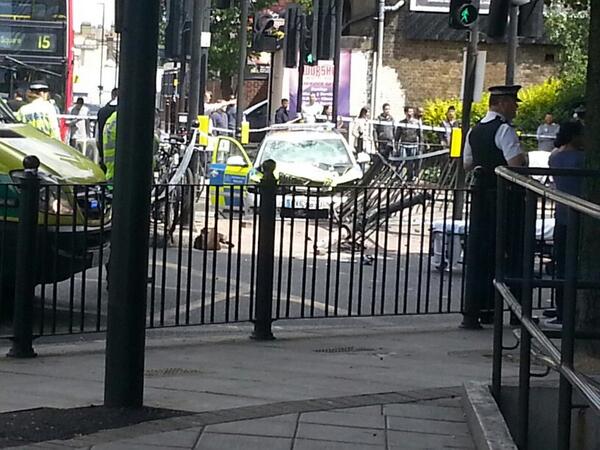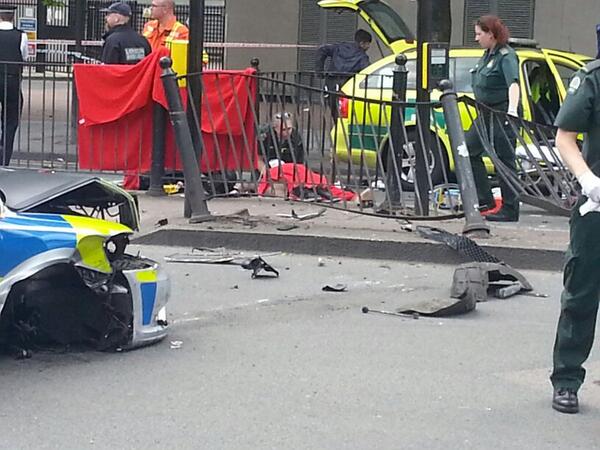 Back to top