Police issue new images linked to Croydon illegal rave
Police investigating the disorder following a rave in Croydon have released eight new images of people they would like to trace.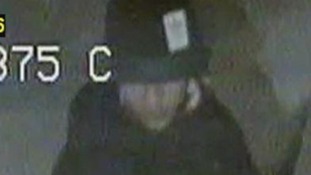 Police have released new images of people wanted in connection with an illegal rave in Croydon on June 15.
Read the full story
Another two illegal raves are being planned in London for this weekend - days after one in which a teenager died and violence broke out. Met Police say the latest events are being advertised on Facebook and are due to take place in Wandsworth, south-west London, and Erith in the south-east.
We are carrying out investigations to track down the people who are advertising and organising these raves this weekend.

The people that organise them need to be aware that they are responsible for people's safety when they plan and put on raves.
Parties of this nature are not licensed and they are often dangerous. No security staff, no medics, no concerns about the number of people present and unsafe properties all add up to a really dangerous place for people to be.

People who live near these suggested venues shouldn't have to tolerate the associated noise, crime and anti-social behaviour that can come with such raves.We will have a policing operation in place in both Wandsworth and Erith over the weekend.

Officers have been visiting local properties and land owners to give advice on security.
– Metropolitan Police
Advertisement
Police have arrested a man on suspicion of violent disorder in connection with a rave in Croydon on Sunday.
The 18-year-old man handed himself in at south London police station.
Officers are still trying to trace six others though it is not believed that any of these men were involved in the death of Rio Andrew.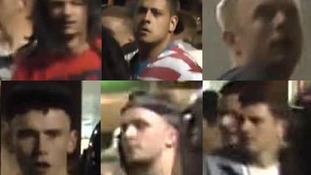 Police have released six images of people they would like to speak to in connection with disorder following an illegal rave in Croydon.
Read the full story
by Simon Harris: Political Correspondent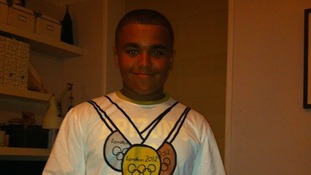 Scotland Yard has admitted failing to act on intelligence about an illegal rave.
Read the full story
DCI Steve Baxter, leading the investigation, said:
"There has been speculation that Rio's death was caused by drugs, at this stage no one can say that with certainty as we are still waiting for the results of the post mortem.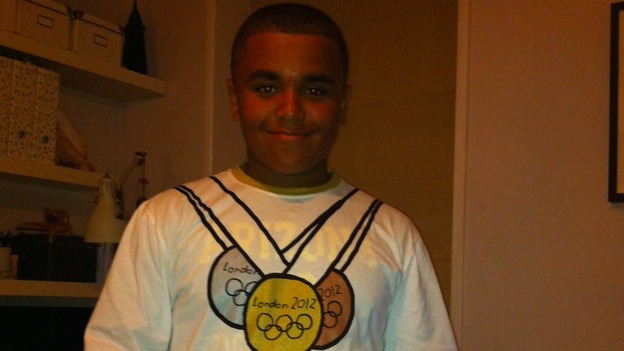 "I want to speak to anyone who saw Rio during Saturday night, as he travelled from his home in Notting Hill to Croydon, to help us build up a picture of his night out. If someone did sell or give Rio drugs then I want information to help us catch whoever that was."
Advertisement
About two weeks before, we had a single piece of intelligence that suggested that there may be an event on at this venue.

It was assessed at the time and no further action was taken.

I've now asked for a review into the decision-making around that, why we didn't take any further action. I would have expected a bit more to have been done. I'll need to find out why that wasn't done at the time.
– Commander Simon Letchford, Met Police
RIP Rio Andrew what a bright star you were gonna be
Rio Andrew 15 my best friend Dead :( it's times like this where we won't be scared but we look at the world from a different angle. <3 u Bro
Friends of Rio Andrew have been paying tribute on Twitter. Maya McDermott wrote: "Today I lost one of my closest friends, Rio Andrew. Words cannot even explain how heartbroken I am. Love you dude."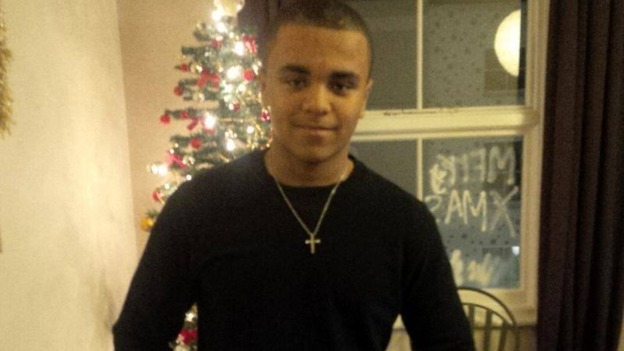 Another friend tweeted: "RIP Rio Andrew. You were so talented and amazing and it's such a shame. You were my mate since primary and it's heartbreaking to let you go."
Holland Park School in Kensington, west London, where Rio was a Year 10 pupil, today paid tribute to the "much respected student". In a statement posted on its website, the school said:
The school wishes to acknowledge the tragic death of Rio Andrew, a Year 10 student who joined the school some eight months ago, following his attendance at the much reported event of Saturday evening at a disused post office in Croydon.

Students and staff at the school deeply regret this sad loss of a much respected student.
Rio was an able scholar, destined for academic success. He was also an exceptional sportsman and due to be awarded this Friday, a prestigious sports award.

The school wishes to send its collective sympathies and respect to all of Rio's family and friends. He will be greatly missed by the school community.
Load more updates
Back to top