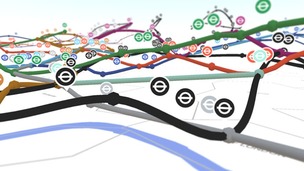 Peter Smart and Robin Hawkes have made it possible for people to watch every Tube on every line in real-time.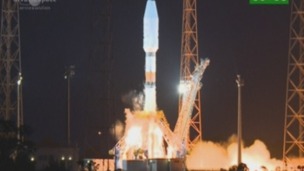 The European Space Agency's billion-star surveyor, Gaia, has been launched into space on a Soyuz rocket.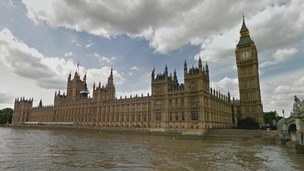 The aren't many corners of London that Google hasn't put on the map. But now the company has gone a step further and ventured onto the river
Live updates
Power cuts after storm damage
Several train companies are warning of delays and cancellations if the huge storm forecast to hit London and the South East is as severe as expected.
Falling trees, flooding and damage to buildings and equipment all risk disruption to services on Monday.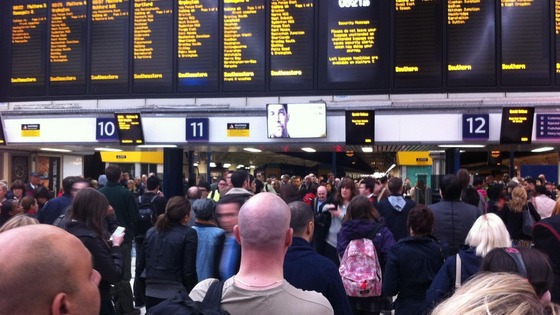 South West Trains are sending engineers to hot spots to protect equipment and buildings and extra staff are being deployed to help in key locations.
The company say the lines between Weymouth and Basingstoke via Southampton and Portsmouth and Guildford are most at risk.
Southeastern Trains say they'll have teams in place across the network to clear fallen trees and repair damaged equipment to keep services moving.
First Capital Connect warn that revised timetables and short notice changes are possible.
Greater Anglia trains are telling passengers with advance tickets booked for Monday can be used for travel tomorrow.
70% of London's tech firms have struggled to grow or expand in the capital, according to research from YouGov.
The most commonly cited obstacles to growth are the high costs of running a business, a lack of suitably qualified staff and a squeeze on affordable office space.
In the past year, property rents in Shoreditch's tech heartland have soared by 46%. The findings could be considered a blow to the government's dream of making the area, known as Tech City, the world's home of new computer firms.
Advertisement
TheLondon Science Festival starts today. A week-long celebration of science across the capital, bringing together ideas, engaging the public, and fusing the arts and the sciences.
The festival launches at the Brunel Museum with an evening of engineering, fun, music and drinks on the site of the World's first underwater tunnel.
Wearers of Google's new £1, 000 'Glass' computers will be able to get live travel updates and get directions in London. As reported in the London Evening Standard, the development will allow commuters to get Tube and bus directions in the corner of their vision as they travel through the capital.
Wearers will be able to tell the glasses where they want to go, and Google's servers will then work out the quickest route and display it on screen. The glasses are expected to go on sale to the public next year.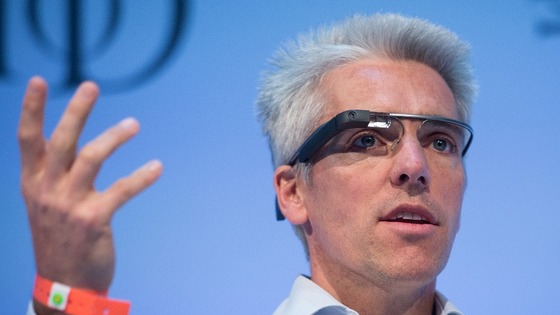 More than half of Londoners have a phone or tablet device without a passcode, according to new research. A quarter admitted they don't secure any of their devices. Experts warn it leaves them open to identity fraud. David Wood has been to meet Annalaise Gibbons, one victim of fraud.
The average day in London has been recreated in a stunning visualisation by a social network site that allows users to 'check-in', and show other users where they are. Foursquare broke down the day into the following activities:
Red, at home; Green, food; Light blue, Arts/Entertainment; Yellow, College/Uni; Dark blue, nightlife; Purple, outdoors activity; Orange, shops/services; Yellow, professional; Green, travel/transport.
From the animation, you can easily pick out the morning commute on trains and buses (coloured green). Then, many Londoners check straight into work (coloured yellow). Then, watch the colours change as the day progresses.
Advertisement
A schoolboy from London has been secretly arrested over the "world's biggest cyber attack", according to the Evening Standard. The 16-year-old was reportedly arrested in south London after a sum of money was reportedly found "flowing through his bank account".
He was detained by detectives as part of an operation against people suspected of carrying out a cyber attack so big it could slow down the internet. The Evening Standard reported seeing a document on the British investigation which said:
The suspect was found with his computer systems open and logged on to various virtual systems and forums.

The subject has a significant amount of money flowing through his bank account.

Financial investigators are in the process of restraining monies.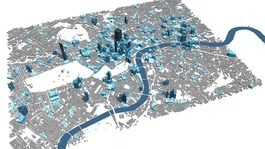 A 3D map of buildings in central London has been produced entirely from people's tweets. So who are London's biggest tweeters?
Read the full story
iPhone queues at flagship store
National
Apple fans eagerly awaiting the release of the new iPhone 5S and 5C have already started queuing outside the company's flagship London store, a day before the gadgets go on sale.
Read: Apple unveils iPhone 5S and 'budget' iPhone 5C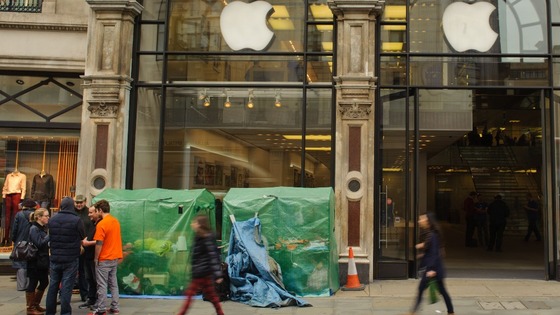 Apple has described the new iPhone 5S as the "most forward-thinking smartphone in the world".
It is an upgrade to the popular iPhone 5 and features an improved camera and extended battery life as well as novel features like a fingerprint reader.
Read: Apple launches new iOS 7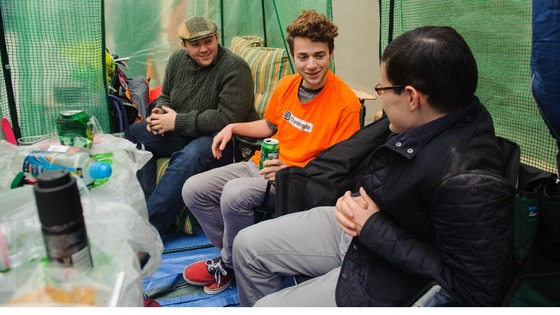 The introduction of the iPhone 5C marks Apple's first departure from high-end devices.
Chief executive Tim Cook promised the 5C would come with "all the great technology that customers have loved" on its previous models but at around half the price.
National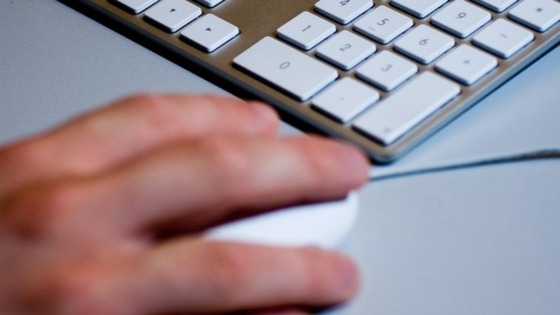 Around 1,500 additional crimes linked to online abuse are being reported to Scotland Yard per year and the number looks set to rise, a senior police officer said today.
Deputy Commissioner Craig Mackey told members of the Greater London Assembly that the force has seen a rise in crimes linked to online harassment and bullying.
This follows a number of high profile cases of "Twitter trolling", where users of the site are bombarded with threats and abuse.
Mr Mackey said: "We're seeing about 1,500 additional offences reported to us per year. I think it will rise as people become more aware of this."
Load more updates