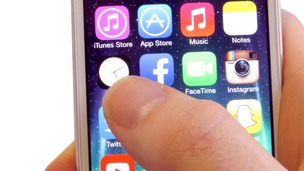 Love film? Hate waiting? 5G is coming to the UK, eventually.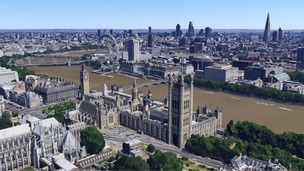 Famous landmarks such as Parliament, the Shard and Tower Bridge can be seen in stunning detail.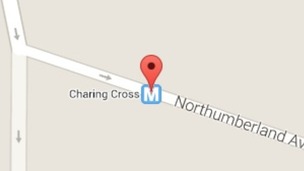 Parts of the Tube have turned into an American-style metro on one of the world's most popular digital maps.
Live updates
London launch of XBox One
National
Gaming enthusiasts have flocked to central London for the launch of the hotly-anticipated Xbox One.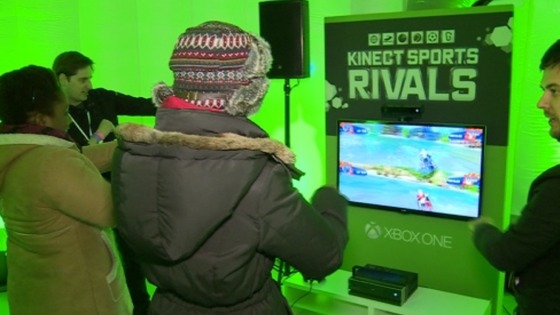 With the launch of Sony's PS4 next week, Microsoft has a head start on its rival in the run-up to Christmas for its all-in-one entertainment device.
The Xbox One - which goes on sale at midnight - costs £429.99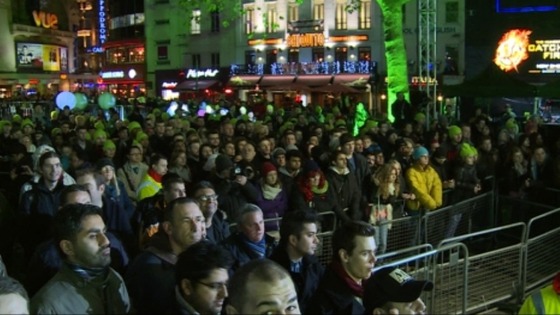 Game Changer: How PS4 and Xbox One will transform a growing British sector
London's Leicester Square was transformed into a fantasy world overrun by zombies from and a Roman legion from Xbox games.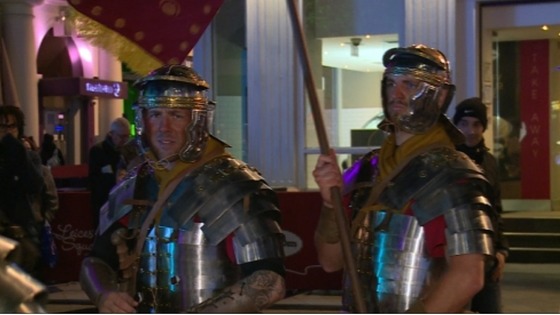 London to get own web domain
Business applicants for the new .London web domain name could potentially gain more customers, the chief executive of the mayor's official promotional organisation for London said today.
Gordon Innes of London & Partners added:
When we have talked to London businesses and organisations about this, they're extremely excited about the opportunities .london presents.

We are already seeing huge interest – not just from London's most prestigious stores and visitor attractions, but also from local businesses and tradespeople.
Advertisement
London to get own web domain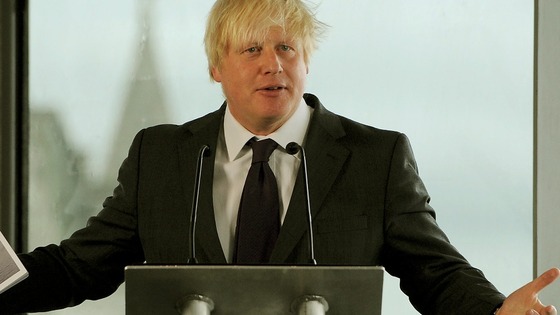 Adopting the .london suffix will enable organisations to more closely associate themselves with "our great city's powerful global brand", Boris Johnson said today, after it was announced that London would become one of the first cities in the world to get its own web domain.
The London Mayor added: "This is also an excellent opportunity to expand London's digital presence, which in turn is set to generate funds to invest back into the city."
London to get own web domain
London is to become one of the first cities in the world to get its own web domain in the biggest change to the online world since .com was launched nearly 30 years ago.
London & Partners, the promotional agency for London, said and internet body ICANN has signed a contract this week giving the news system the formal go-ahead.
The agreement means London-based businesses, organisations and individuals will be able to apply first for new web addresses ending in .london from spring 2014, allowing them to maximise their internet presence and identify themselves online with one of the best cities on earth.
Sony's highly anticipated next generation Playstation 4 (PS4) games console has gone on sale in the United States.
Thousands of gamers braved the cold to queue overnight at outlets across the country to get their hands on the coveted console from 5am local time.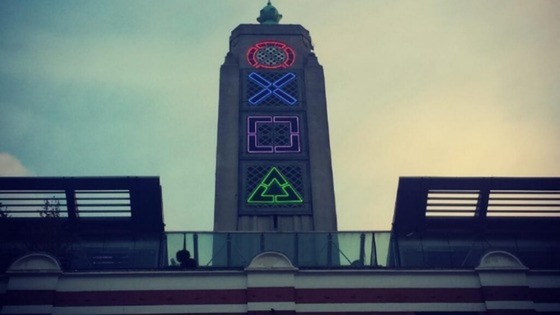 On Thursday, the famous symbols of the console's controller -a circle, cross, square and triangle - replaced the lettering on London's OXO tower.
The PS4 will launch in the UK on November 29, priced at £349.
A 41 gun salute marked the 65th birthday of the Prince of Wales today. Prince Charles is currently in India. Earlier, he got a too close to a large temple oil burner, and his jacket nearly caught fire.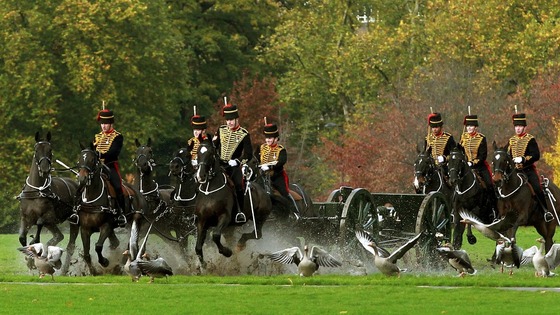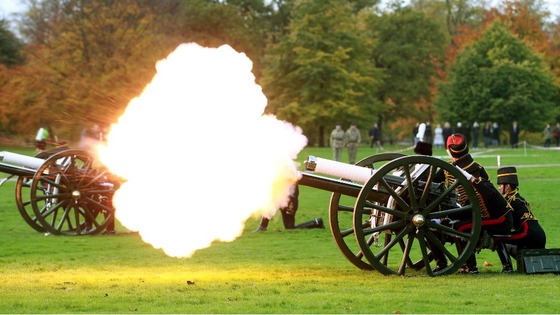 Advertisement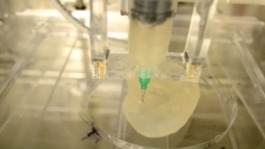 Replacement body parts can now be printed to order and they are getting more and more sophisticated with the help of 3D printers.
Read the full story
There's a shortage of software engineers. So what could encourage todays children to design the apps and websites of the future?
David Wood has been finding out.
Five councils in London are testing a scheme which uses cameras to catch offenders parking illegally on the school run. Ruth Banks explains how it works.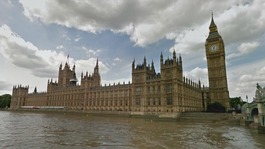 The aren't many corners of London that Google hasn't put on the map. But now the company has gone a step further and ventured onto the river
Read the full story
Load more updates