Live updates
London Sport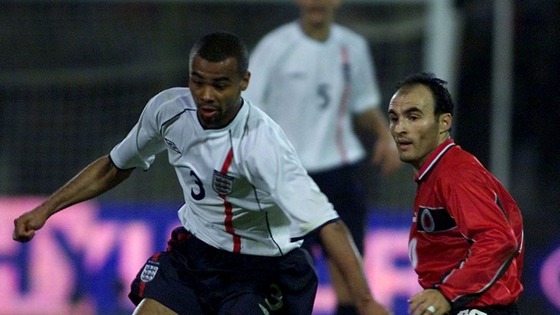 London Sport
Chelsea's Ashley Cole is set to win his 100th international cap after being named in England manager Roy Hodgson's squad to face Brazil on 6 February.
Captain Steven Gerrard describes him as "the most consistent player" he's come across in his career.
Advertisement
London Sport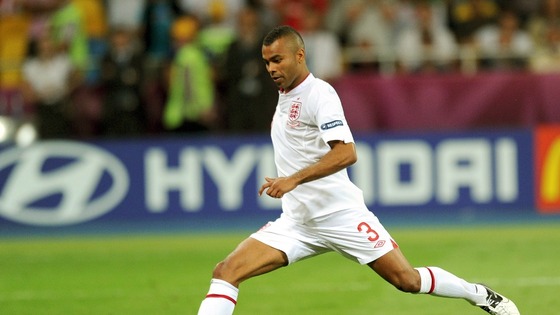 Chelsea defender Ashley Cole will win his 100th England cap when he starts tomorrow's friendly match against Brazil at Wembley. The England Manager Roy Hodgson has confirmed that Cole will be in his starting line-up.
Cole will become only the 7th English player to reach the milestone behind Peter Shilton (125), David Beckham (115), Bobby Moore (108), Bobby Charlton (106), Billy Wright (105) and Steven Gerrard (100). However, Hogdson confirmed that Cole would not captain the team.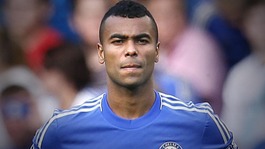 Chelsea defender Ashley Cole has been charged with misconduct by the Football Association, following his Twitter outburst on Friday.
Read the full story
FA tweet charge for Cole
Chelsea left-back Ashley Cole has been charged by the Football Association in relation to a Twitter comment which was "improper and/or brought the game into disrepute", the governing body has confirmed.
London Sport
Chelsea manager Roberto Di Matteo has said the club will hold a "disciplinary process" after Ashley Cole insulted the FA in a tweet yesterday. Cole did apologise for making the comment.
Advertisement
FA tweet charge for Cole
Ashley Cole has apologised for posting an offensive Tweet about the Football Association. In a statement released by his solicitors, he said that he apologised unreservedly for his outburst, saying that the message had been posted "in the heat of the moment".
The Chelsea and England full-back had directed foul language against the FA in response to criticism of his role in the John Terry racism case. The FA commission that handed Terry a four match ban had accused Cole of discrepancies in his evidence.
Chelsea said Cole did not accept the criticism made of him by the commission. A club statement said: "Ashley co-operated at all times with the FA and stands by the evidence that he gave and does not accept the criticism that has been made."
Cole has deleted his offensive tweet, but it has already been re-tweeted more than 19,000 times.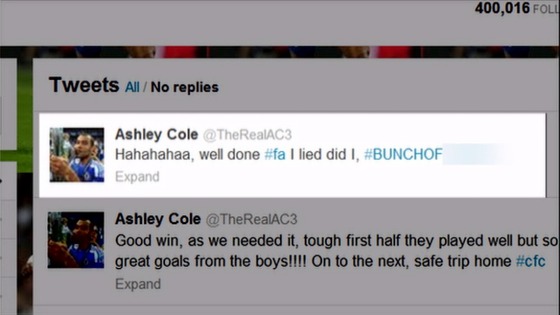 London Sport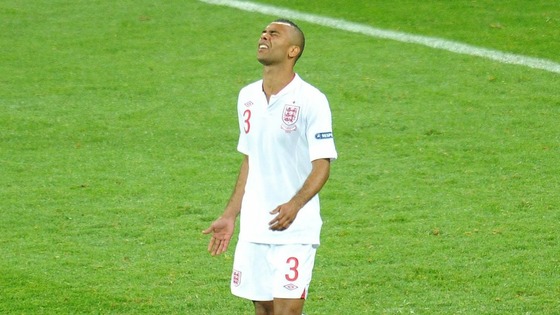 The Metropolitan Police has launched an investigation after allegedly racist comments about two England players were posted on Twitter. Chelsea's Ashley Cole and Manchester United's Ashley Young were targeted after they missed penalties in last night's Euro 2012 quarter-final.
A Metropolitan Police spokesman said: "We are aware of alleged racist comments on Twitter following last night's England game and have launched an investigation. No arrests have yet been made."
Back to top