London pilot 'confused & distracted' before crash
The single-engine aircraft made the dramatic crash landing in a back garden in Cheltenham, Gloucestershire on June 6. The plane's parachute deployed and the pilot was uninjured.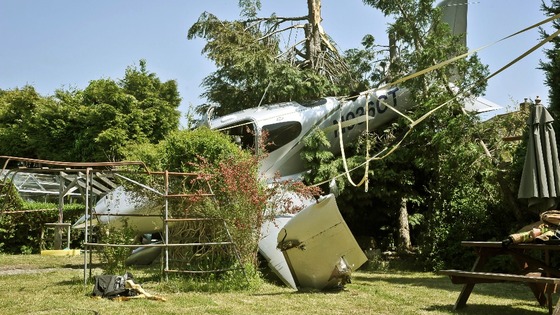 The aircraft was heading from Denham Aerodrome in Buckinghamshire to Gloucestershire airport. It crashed in Up Hatherley, about two miles short of its destination.