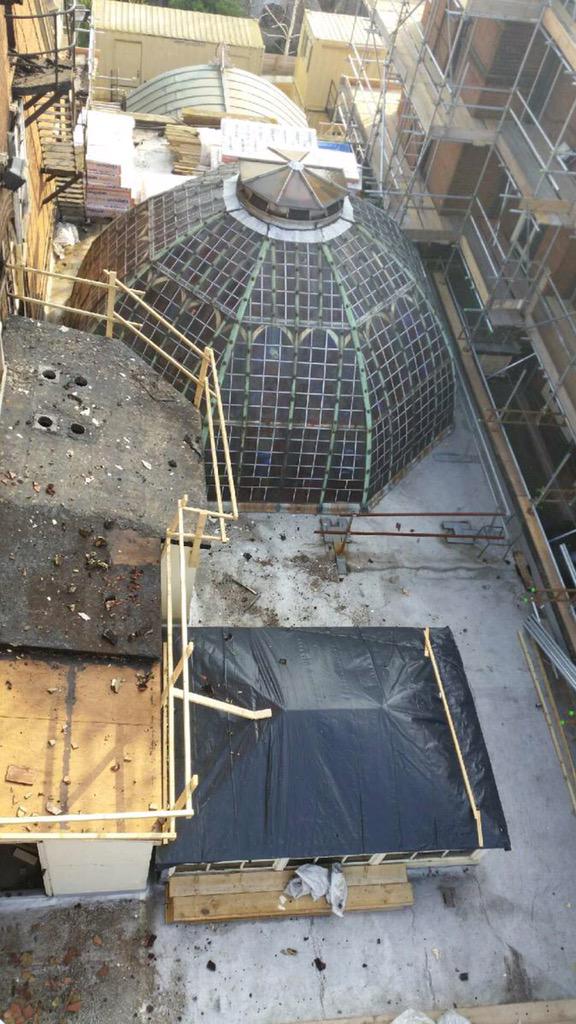 Fire crews remain at the scene of the Battersea Art Centre following yesterday's fire in the roof of the building. Investigators will try to determine the cause of the blaze, which saw more than a dozen fire engines and around 80 firefighters called to the building.
Performances scheduled for last night and today were cancelled. The centre's director praised fire fighters for their efforts to save the building.
"We are devastated by the speed and scale of this fire. The most important thing of course is that everyone got out of the building quickly and safely. Our heartfelt thanks go out to the brilliant fire brigade who limited the damage caused to the beautiful old town hall."
– David Jubb- Artistic director and CEO
Advertisement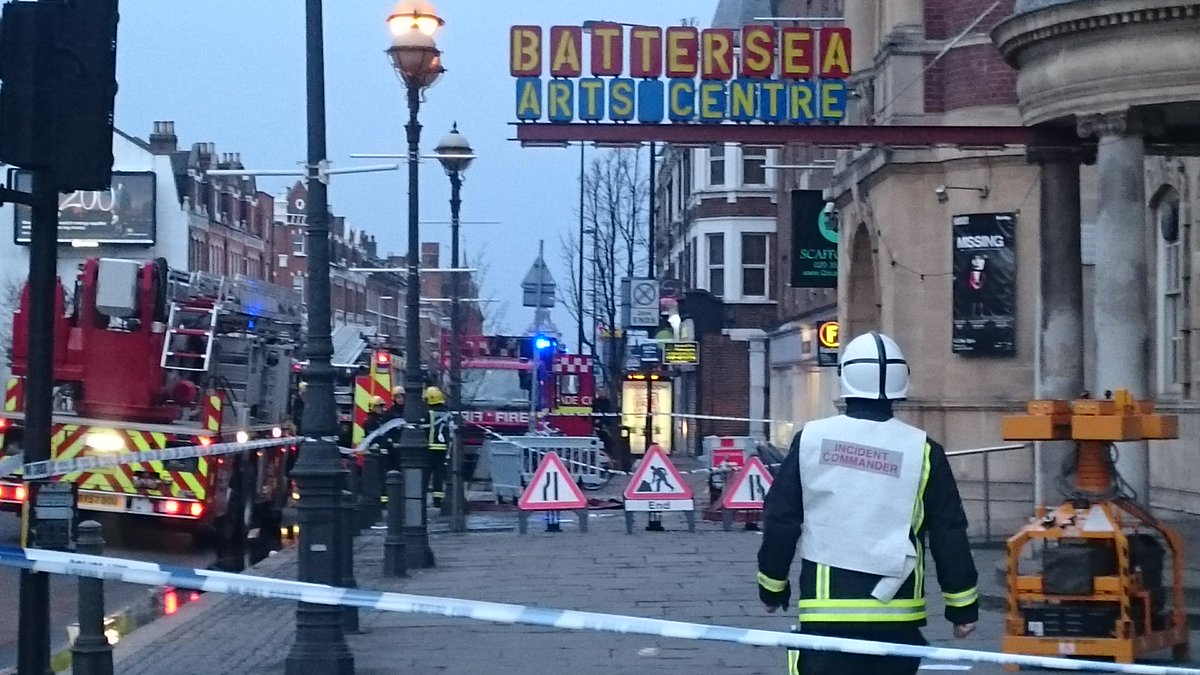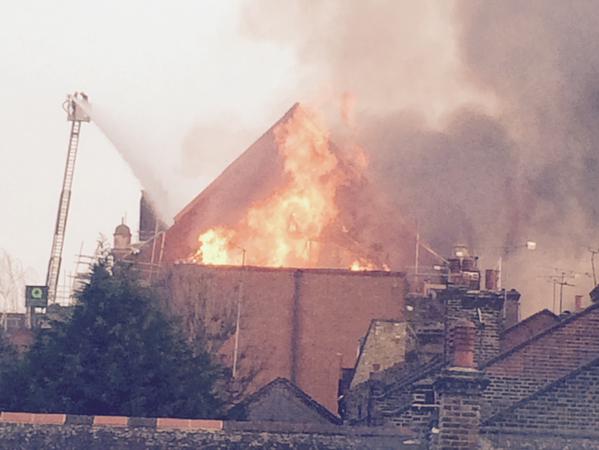 A major fire has broken out at the Battersea Arts Centre in south London.
Firefighters were called to the scene at 4.15pm after the venue's Grand Hall went up in flames.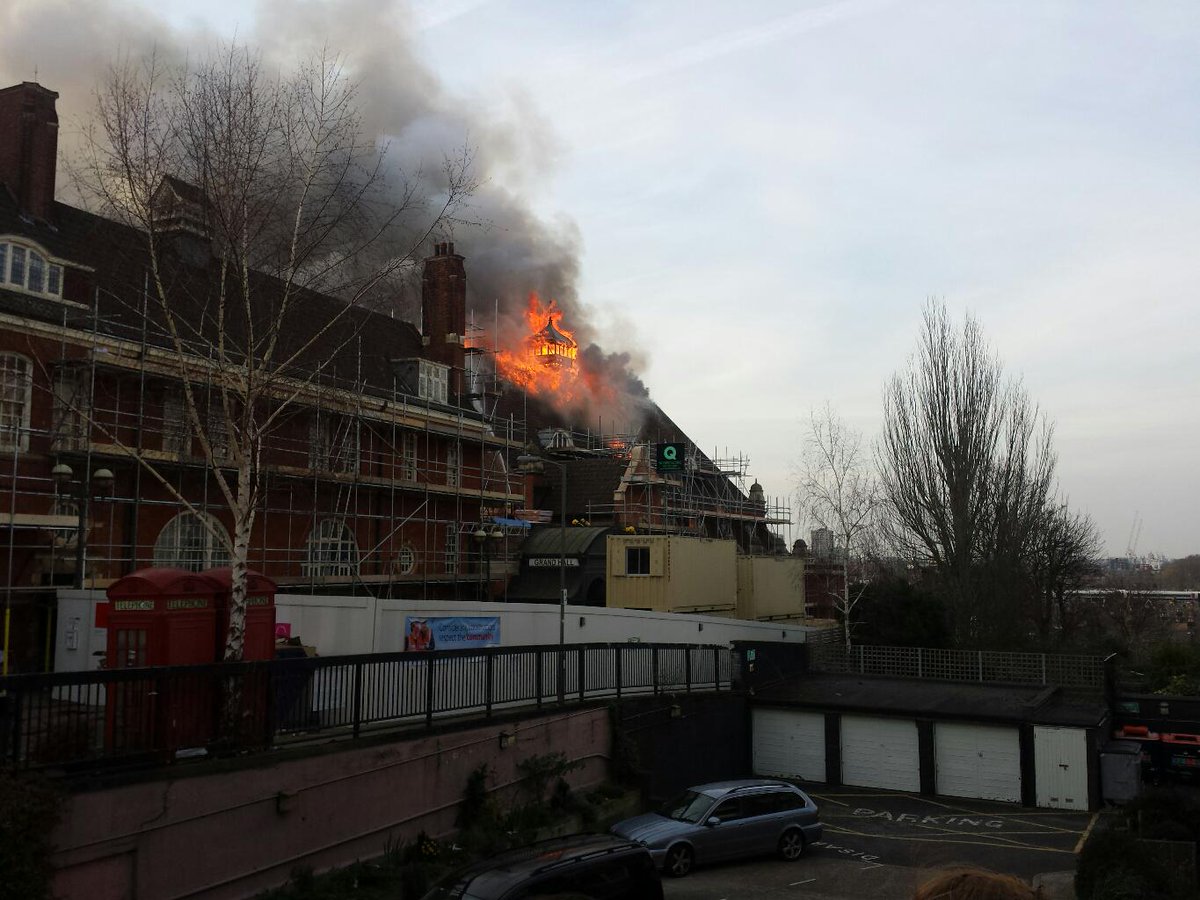 Looking for love can be difficult. But for these animals it's proving almost impossible.
Read the full story ›
Advertisement
A group of senior doctors has called for a London man held in Guantanamo Bay to be released, warning of his "fragile medical condition".
Medics said that Shaker Aamer was suffering from conditions including post-traumatic stress disorder and asthma and his continued detention was having an "appalling effect" on his health and that of his family.
Prime Minister David Cameron is expected to again raise Mr Aamer's case with President Barack Obama during his visit to Washington this week.
Mr Aamer, who is originally from Saudi Arabia but moved to Battersea, London, and has a wife and four children there, has been incarcerated at the controversial US detention centre since 2002.
In a letter to a national newspaper, the health experts, including consultants and professors, said Mr Aamer had "pressing medical concerns".
The signatories include three members of the Foreign Office pro bono medical panel, which can assist with advice for Britons held overseas but which the doctors said had so far not been allowed to help Mr Aamer.
The letter was organised by David Nicholl, a consultant neurologist, human rights activist and member of the council of the Royal College of Physicians, and is signed by physicians, including professors of neurology and public health, consultants and GPs.
A planned extension of the Northern Line to Battersea via Nine Elms has been given the go-ahead by the government today.
Transport Secretary Patrick McLoughlin approved the new development - which will create two new stations, one at Battersea Power Station and another at Nine Elms.
The extension is expected to cost up to £1bn - but TfL say it will be funded by contributions from new developments as part of the area's regeneration.
The new line could be open by 2020 and should cut journey times into the City and the West End down to around 15 minutes.
Police have tonight charged two men with the murder of a young father who was shot dead in Battersea last week.
21 year old Sebastian Jamal Hyman-Knight was found with gunshot wounds on Tennyson Street on Thursday night. He was taken to hospital but died on Friday morning. 30 year old Husnu Ibrahim and 29 year old Steven Pulham will appear at Wimbledon Magistrates' Court tomorrow.
Load more updates