Thames Valley Police is appealing for help to trace a missing girl from Henley-on-Thames.
Leoni Kennedy, also known as Leoni Skinner, was last seen at 11.45am this morning.
The 13-year-old is described as 5 foot 3 inches tall, of slim build, blue eyes and long dark hair with green tips.
She was last seen wearing a white hooded pyjama top with Smurfs on the front, black leggings and pink high top trainers.
Officers are keen to know she is safe. Anyone with information should call 101.
Over 10,000 streets have an average property value of over £1m and 500,000 homeowners are now 'property millionaires'. Are you one of them?
Read the full story ›
Advertisement
The RSCPA has launched an investigation after a video of a teenager - who is believed to live in London - has appeared online. The boy is seen thrusting his dog into a bucket of water in an apparent 'Ice Bucket Challenge'.
Some viewers may find this video distressing.
"The aim of the ice bucket challenge is to raise money and awareness for charity - this 'stunt' goes against everything it stands for.

Any responsible pet owner would be shocked by this.

It is likely that the puppy in the footage could have been caused distress, if not harm, and we are very concerned that others would think this is appropriate.

Causing unnecessary suffering to an animal is an offence under law and we would strongly urge people not to copy this video."
– RSPCA spokesperson
The boy reportedly defended himself on Facebook saying, "I'm sorry my dog slipped out my hand."
James Wright has the Saturday evening weather forecast.
Get the evening weather forecast with James Wright.
James Wright has the forecast for the weekend.
Advertisement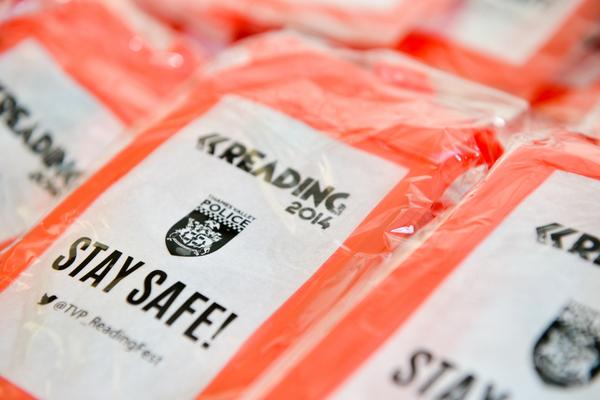 Thames Valley Police force is offering pouches to people attending Reading Festival to help keep their valuables safe. So far, 24 incidents of theft have been reported at the festival site.
Thames Valley Police is continuing to investigate a report of rape that took place on the grounds of Reading Festival.
A 31-year-old man from London and a 14-year-old boy from Surrey who were arrested in connection with the incident, have been bailed until 6th October with the condition not to return to the Reading Festival site for the rest of the weekend.
Anyone with any information about this incident is asked to call the Thames Valley Police enquiry line on 101.
"We take all allegations of this nature very seriously and we are conducting a full investigation. A man and a boy were arrested very soon after the report was made, thanks to the quick response of on-site security and Thames Valley Police officers.

There is currently a scene watch in place and I would like to reassure those attending the festival that crime levels remain low and crimes of this nature are very rare.

Officers are patrolling the site to support on-site security and if anyone has any concerns, please feel free to approach our officers to discuss these.

Throughout the festival we are updating our Reading Festival Twitter and Instagram feeds with safety messages and security information from the festival, and we suggest that anyone who wishes to enjoy the festival safely follow these."

Anyone with any information about this incident is asked to call the Thames Valley Police enquiry line on 101 or the independent charity Crimestoppers anonymously on 0800 555 111 or online at crimestoppers-uk.org.
– Chief Inspector Dave Parker. Thames Valley Police
Two people, including a 14-year-old boy, have been arrested on suspicion of raping a young woman at Reading Festival.
The victim - who is 19 - reported being subjected to the sex attack in a caravan on the festival traders' site last night.
She had earlier met a man and a boy near an ice cream van opposite a mobile phone charging point in one of the campsites.
A boy of 14, from Surrey, and a 31-year-old man from London were being held in police custody on suspicion of rape, Thames Valley Police said.
Load more updates