Live updates
Thames flood warning for Berkshire and Surrey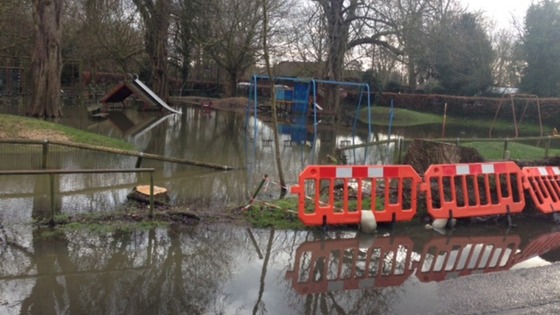 Thames flood warning for Berkshire and Surrey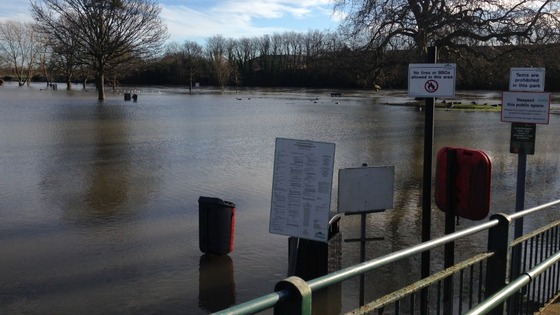 Advertisement
Thames flood warning for Berkshire and Surrey
Ridiculous flooding in Wraysbury today. Fingers crossed it doesn't rise any higher overnight. http://t.co/8GOPwEtalu
The storm has really affected wraysbury! Literally everywhere is flooded! Had to drive through a flood to get home! http://t.co/iQuYPNNT0g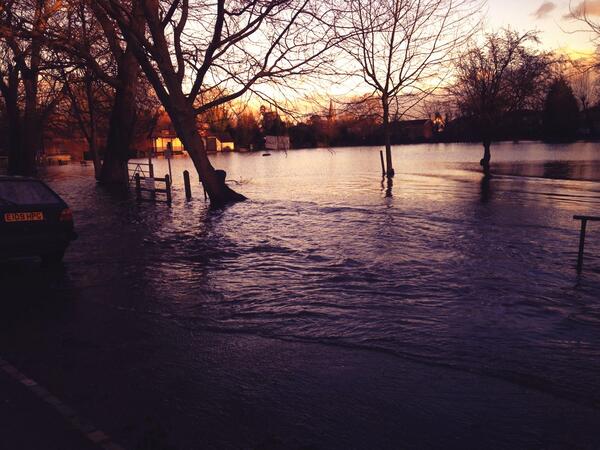 Thames flood warning for Berkshire and Surrey
Thames flood warning for Berkshire and Surrey
The Environment Agency warns of further Thames floods in the Berkshire and Surrey areas.
Today, warnings remain in place after the river burst its banks earlier this week.
Datchet, Wraysbury and Old Windsor could see water levels rising to near January 2003 levels over the next two days.
River levels on the Thames at Wraysbury, Datchet and Old Windsor are high and continuing to rise in response to recent rainfall.

Flooding of properties closest to the river is expected. River levels will rise further over the next 24 to 36 hours.

River levels will be higher than the November and December 2012 levels and closer to those seen during January 2003.

The Environment Agency will continue to monitor the river and update this message as the situation changes.

The weather prospects are: for a dry night and morning, but further rain tomorrow afternoon.
– The Environment Agency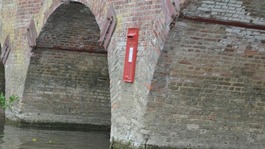 Residents in a village in Berkshire have been left puzzled by the appearance of a postbox in the middle of a bridge.
Read the full story
Advertisement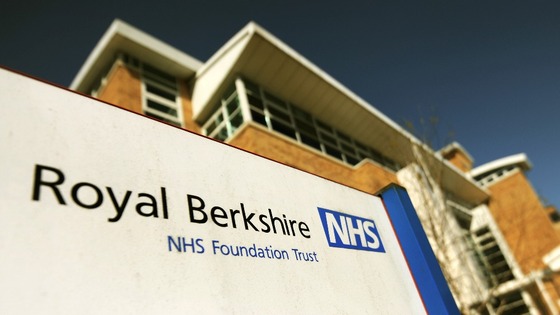 A health trust is to be investigated for repeatedly breaching the A&E waiting times target.
The Royal Berkshire NHS Foundation Trust has missed the target - which says at least 95% of patients should be seen within four hours - three times in a 21-month period, the regulator Monitor said.
The trust provides services to patients at hospitals in Reading, Windsor and Henley. Monitor will investigate whether the failure points to wider problems at the trust.
Meridian
Ben Bennett who acquired the statues after the Queen's Jubilee celebrations says he put them in his garden to give people pleasure.
Meridian
Now what do you get when you cross a keen gardner with a Royalist?
The answer is this!
A couple from Fifield in Berkshire have installed two giant busts of the Queen and the Duke of Edinburgh in their front garden for all to see.
The statues, which are made from plaster and terracotta, stand at 12 feet tall and are complete with wrinkles, blemishes and even the Duke's bald patch.
Lorry crashes into pub
Meridian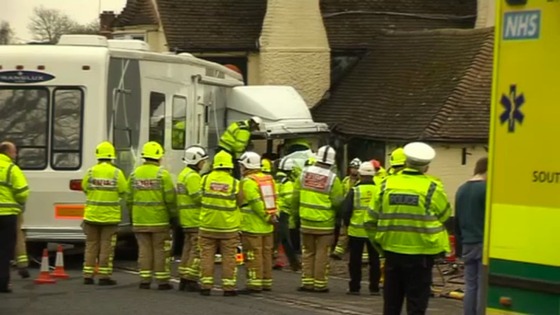 The landlord of a pub - badly damaged by a lorry - has called for the speed limit in the area to be reduced. The driver was airlifted to hospital after the crash at the Rising Sun in Woolhampton yesterday. The landlord said it was an accident waiting to happen.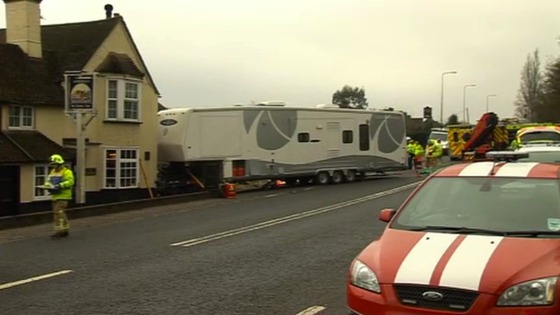 Load more updates
Back to top