Police are trying to find a 15-year-old boy who went missing from Bracknell.
Jack Perry was last seen on 25 August in the morning at Bracknell station. He is believed to have boarded a train going to London.
The teenager is described as a white male, average build, 6 feet tall with short blonde hair and blue eyes. He may be in the North London area, though he has links to Staines, Leeds and Camberley in Surrey.
Police are asking anyone with information to call 101.
Thames Valley Police is appealing for information to trace a man who was last seen in Berkshire.
Samuel Tuck, aged 40, was last seen using a green canoe at Hurley Lock near Maidenhead on Wednesday. Police believe Samuel might have been fishing or camping in the area.
Samuel has brown hair, brown eyes, is between 5ft 8in to 10in tall, with a three to four inch scar on one of his forearms. He has lost weight since the attached photo was taken.
It is believed that Samuel was last seen wearing a long green jacket, jeans and white trainers.
Samuel has links to the Camberwell area of London.
Samuel's family is extremely concerned for his welfare and desperately want him to come home.

If you are reading this Samuel, please get in touch with your family or police so we know you are safe and well.
– PC Graeme Guthrie, Thames Valley Police
Advertisement
Tens of thousands of households will be given shopping vouchers if they recycle more under a £5 million fund to promote weekly bin collections.
Communities and Local Government Secretary Eric Pickles says that people should be rewarded for recycling more instead of being punished with "draconian" fines.
He highlighted a successful pilot scheme in Windsor where the council weighs each household's recycling and rewards them with vouchers for national and local retailers worth up to £135 a year.
It is a myth that fortnightly bin collections or unfair bin fines are needed to increase recycling. Rewards for recycling show how working with families can deliver environmental benefits without the draconian approach of punishing people and leaving out smelly rubbish. This Government is protecting the local environment by supporting recycling, as well as championing weekly collections which protect local amenity and public health. Councils with fortnightly collections will not receive government funding and are short-changing their residents with an inferior service.
– Eric Pickles MP, Communities and Local Government Secretary
Thames Valley Police is appealing for help to trace a missing girl from Henley-on-Thames.
Leoni Kennedy, also known as Leoni Skinner, was last seen at 11.45am this morning.
The 13-year-old is described as 5 foot 3 inches tall, of slim build, blue eyes and long dark hair with green tips.
She was last seen wearing a white hooded pyjama top with Smurfs on the front, black leggings and pink high top trainers.
Officers are keen to know she is safe. Anyone with information should call 101.
Over 10,000 streets have an average property value of over £1m and 500,000 homeowners are now 'property millionaires'. Are you one of them?
Read the full story ›
The RSCPA has launched an investigation after a video of a teenager - who is believed to live in London - has appeared online. The boy is seen thrusting his dog into a bucket of water in an apparent 'Ice Bucket Challenge'.
Some viewers may find this video distressing.
"The aim of the ice bucket challenge is to raise money and awareness for charity - this 'stunt' goes against everything it stands for.

Any responsible pet owner would be shocked by this.

It is likely that the puppy in the footage could have been caused distress, if not harm, and we are very concerned that others would think this is appropriate.

Causing unnecessary suffering to an animal is an offence under law and we would strongly urge people not to copy this video."
– RSPCA spokesperson
The boy reportedly defended himself on Facebook saying, "I'm sorry my dog slipped out my hand."
Advertisement
James Wright has the Saturday evening weather forecast.
Get the evening weather forecast with James Wright.
James Wright has the forecast for the weekend.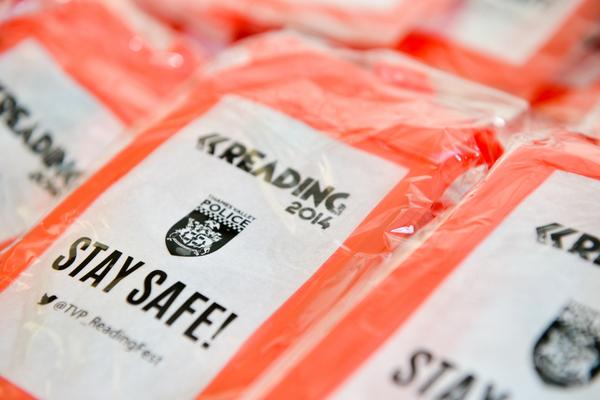 Thames Valley Police force is offering pouches to people attending Reading Festival to help keep their valuables safe. So far, 24 incidents of theft have been reported at the festival site.
Load more updates