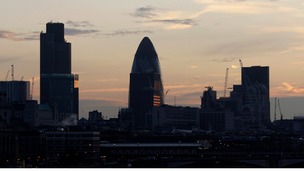 The Mayor of London has welcomed a new report calling for more financial autonomy for London.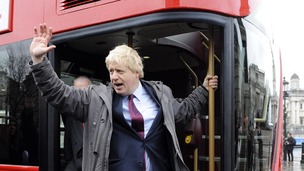 Boris Johnson is in Northern Ireland on a mission try to stop the government cutting London's transport budget.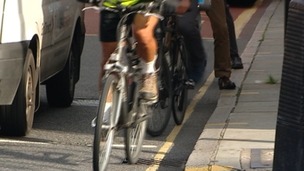 A number of measures are being tested to improve cyclist safety.
Live updates
Financial freedom for London
Mayor's bid to 'free' London
London Mayor Boris Johnson has backed a report calling for the capital to be given greater financial freedom in order to fund major infrastructure projects.
Mr Johnson said the current way London received funding from central Government was "simply not fit for purpose" and called for tax and spending powers similar to those devolved to Scotland and Wales.
Crossrail 2 launch
The potential Crossrail 2 routes
There are two proposed routes for Crossrail 2, known as the Metro and the Regional route.
Advertisement
Crossrail 2 launch
Crossrail 2 goes to the public
The Transport for London Commissioner claims Crossrail 2 is needed because London's population is growing by "a tube train a week".
Peter Hendy joined Mayor Boris Johnson at the launch of a public consultation where the price tag for the project remained a mystery. Simon Harris reports.
Crossrail 2 launch
London Assembly committee welcomes Crossrail consultation
The launch of a consultation process on Crossrail 2 has been welcomed by the London Assembly's Transport Committee. But they warned they will be scrutinising the plans carefully.
"Crossrail 2 has the potential to regenerate parts of the capital that are most at need, but it's vital that plans for this project are robust and provide the best outcome for all Londoners.

"The Assembly welcomes the launch of TfL and Network Rail's consultation and will be carefully scrutinising the plans of those in charge to make sure that London gets the boost it deserves from this proposed new transport infrastructure."
– Valerie Shawcross, Chair of the Transport Committee
Crossrail 2 launch
Crossrail 2 needed because of population growth
Peter Hendy, the Transport for London Commissioner, has said Crossrail 2 is needed because London's population is growing by "a tube train a week".
Crossrail 2 launch
Boris Johnson launches Crossrail 2 consultation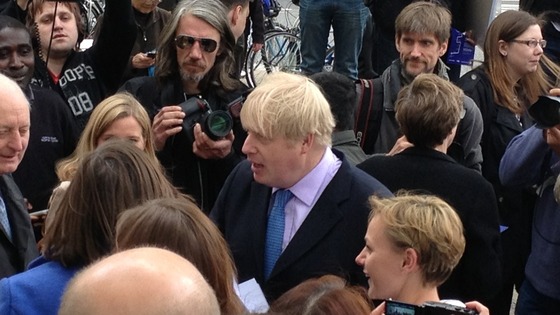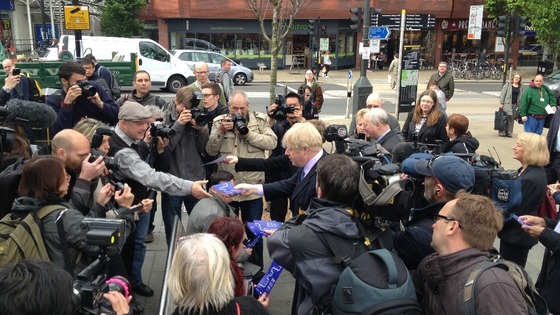 Advertisement
Crossrail 2 launch
Public urged to have their say over Crossrail T2
A public consultation is being launched over the proposed route for London's new rail link, Crossrail 2.
There's two routes to choose from - the Metro scheme and Regional scheme - which could half journey times for some commuters.
The Metro scheme would go from Wimbledon to Alexandra Palace, mostly underground, stopping at Clapham Junction, Victoria and Euston.
The Regional scheme would take in the same central Wimbledon to Alexandra Palace route, but would stretch south west of Wimbledon into Surbiton and Kingston.
The consultation will be opened by Boris Johnson at Wimbledon Station this morning and will run until August 2.
Boris on leaving EU
National
Boris backs EU referendum demands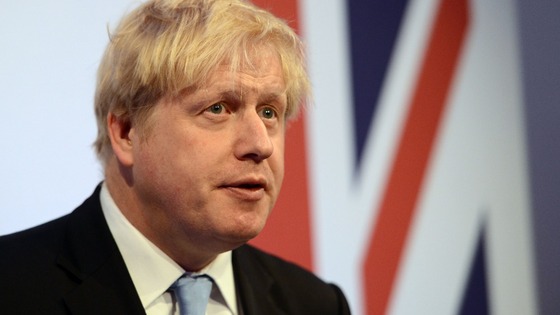 Boris Johnson has backed Tory backbench demands for an EU referendum bill and warned David Cameron he must make clear Britain is "ready to walk away" unless its relationship is fundamentally reformed.
But the Conservative Mayor of London also issued a stark warning to eurosceptics that quitting would expose the fact that most of the country's problems were self-inflicted.
"If we left the EU, we would end this sterile debate, and we would have to recognise that most of our problems are not caused by 'Bwussels', but by chronic British short-termism, inadequate management," he wrote in his Daily Telegraph column.
"Sloth, low skills, a culture of easy gratification and underinvestment in both human and physical capital and infrastructure" also contribute to problems at home, he added, noting that British productivity compares badly to our German neighbours.
Boris visits bus factory
Report on Boris' visit to bus factory
Boris Johnson travelled to Northern Ireland today to officially open a production line for the new routemaster-style buses, the 'Boris Bus.'
Simon Harris reports.
Boris visits bus factory
The main factory in Galgorm
Boris Johnson has now moved on to the main Wrightbus factory in Galgormm, where the complete buses are produced.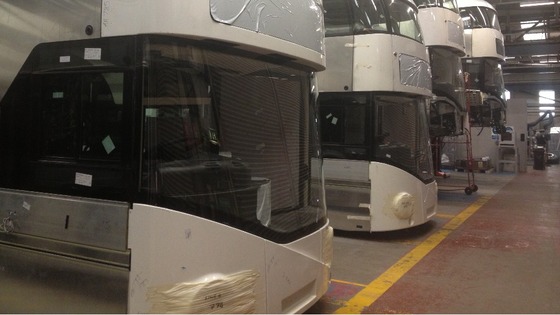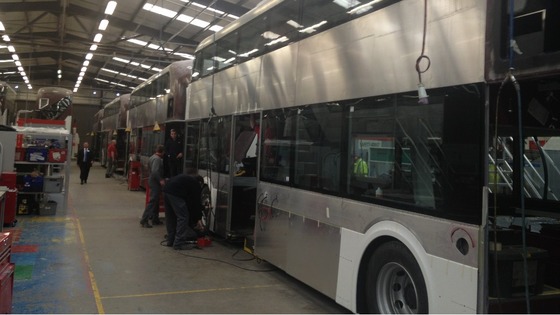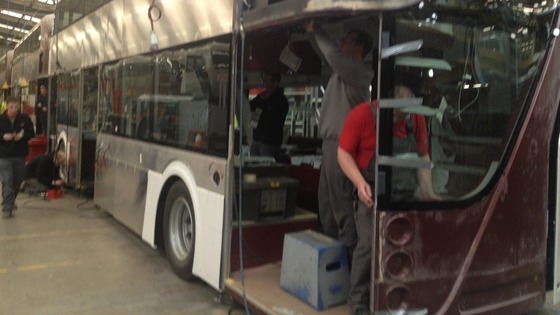 Load more updates
Back to top