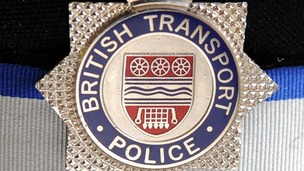 British Transport Police have put together these 6 videos of the most commonly used tactics by pickpockets.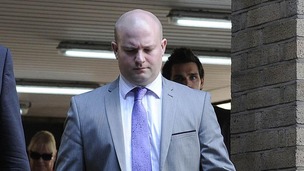 A police officer, who crashed into a cyclist while responding to emergency call, has escaped a jail sentence.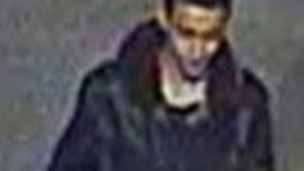 British Transport Police is appealing for information after a series of phone snatches at Hounslow station between May 26 and June 16.
Live updates
Crackdown on rail trespassing
London is Britain's busiest railway region
Around 9,000 trains run every day
27 people have lost their lives trespassing over the last five years
Source: Network Rail
Crackdown on rail trespassing
I've got 97% hearing, so should have a good idea of where sound is coming from.

As soon as I stepped into the Track Test simulator and the normal sounds you'd expect to hear when you're on the tracks, like traffic noise, are added, I didn't make it across in time.

No matter how much confidence you've got in your hearing and speed, when you're in the dark and a train is coming towards you at 80mph, confidence is not enough to get you across safely.
– Wretch 32, rapper
Advertisement
Crackdown on rail trespassing
London rapper Wretch 32 has put his hearing to the test in a unique experiment as part of a new Network Rail safety campaign aimed at young men.
The video shows Wretch 32 and spoken word performer George the Poet battle to make a split second decision, relying only on their hearing to work out which direction a train is coming from as it travels towards them at 80mph in the dark.
Find out what happened here.
Crackdown on rail trespassing
A police operation is underway to try and minimise disruption on the rail network targeting the biggest causes, including trespass. As part of the campaign Network Rail has released video of young boys running across rail tracks in north London.
The video shows a group of youngsters at Mill Hill station in north London running from a train onto a platform and then across two railway lines onto another platform. One youth drops his bag on the track and returns to retrieve it. The group was never caught.
Man pushes trolley onto track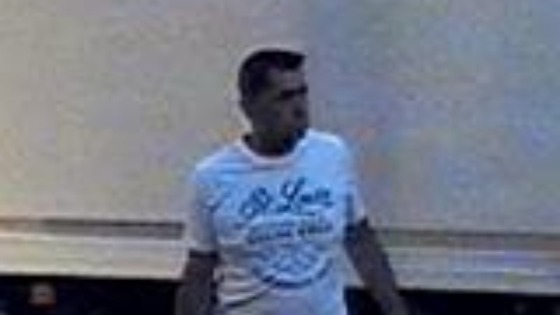 British Transport Police are appealing for help in identifying a man who pushed a trolley onto tracks at Euston. It happened at about 9pm on Tuesday 6th August. A train arrived soon afterwards, but luckily no significant damage was caused.
Inspector Tyrrell says: "We are unsure as to why the man deliberately pushed the trolley onto the tracks before walking away, which is why we are keen to trace him and speak to him about his dangerous actions.
"If the train had been travelling at speed, it could have caused serious damages to the tracks, train and anyone who may have been close by. The image of the man is clear – if you recognise him, I'd urge you to come forward."
Man pushes trolley onto track
British Transport Police are appealing for help in identifying a man who appears to have deliberately pushed a luggage trolley onto train tracks at Euston.
Inspector James Tyrrell said: "The man was walking along platform one at Euston station with a suitcase at about 9pm on Tuesday, 6 August.
"As shown in the footage, he approached a suitcase trolley, which was on the platform, and suddenly pushed it onto the tracks, before walking off from the scene. A short time later, a train arriving into the station struck the trolley, luckily causing no significant damage."
Advertisement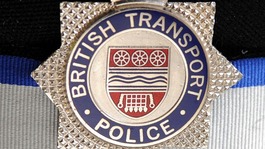 British Transport Police have put together these 6 videos of the most commonly used tactics by pickpockets.
Read the full story
Anti pickpocketing campaign
If you're out enjoying the capital in the warmer weather, learn more about pickpockets' tricks and distractions so you don't get relieved of your personal items.
British Transport Police has offered the following guidelines:
Keep purses secure and carry wallets in an inside pocket.
Zip up hand and shoulder bags.
Carry bags in front of you with flaps against your body.
Keep straps short and bags tucked under your arm.
Don't display jewellery.
Don't show your money — keep it safely in your pocket.
The number of thefts from rail passengers is on the rise in London,according to new figures. British Transport Police said thieves have been targeting smartphones and tablets in particular and they warned of recent organised pick pocketing activity.
However, crime on the railways more generally has fallen for a ninth successive year.
British Transport Police Chief Constable Andy Trotter said:"2012/13 has been an exceptional year in our history, with the force playing a crucial role in the success of the 2012 Olympic and Paralympic games."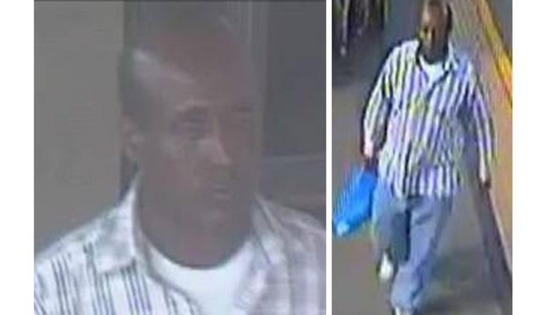 The British Transport Police wants to trace a man officers want to speak to after a member of staff at Forest Hill station was assaulted on July 24th.
The victim was knocked to the floor and received a knee injury which will require surgery.
Anyone with information is asked to contact the BTP on 0800 40 50 40 or call Crimestoppers, anonymously on 0800 555 111.
Load more updates
Back to top