A mother and her seven-week-old baby who went missing in south London have been found.
Chantelle Perry and her son Kaiden were last seen at 11pm yesterday getting into a blue Ford Focus in Bromley. Kaiden had recently undergone an operation and needs a high level of medical care.
Four members of the public chased down and caught an armed robber who was trying to hold up a bank in Petts Wood.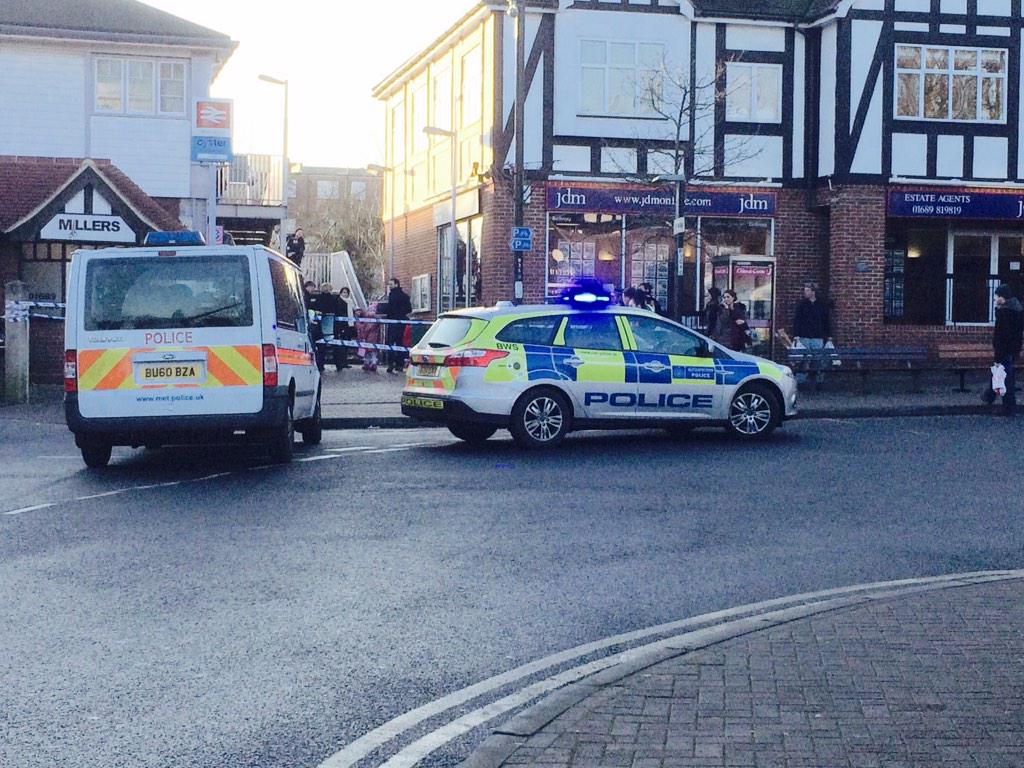 Police were called just after 2pm to the incident in Station Square - but by the time they arrived they found the vigilantes were already holding the man, who was armed.
Whilst it is still extremely early in the investigation, it appears that the members of the public have put themselves in some danger in order to detain somebody they believe has been involved in a very dangerous and serious crime.

Whatever the outcome, I would like to praise the bravery of those who helped detain the man until my officers were able to arrive and arrest him and I will certainly be looking to get in touch with them to commend them for their efforts.

I should stress, however, that we would not recommend the public tackle anyone that could be armed with a weapon.
– Bromley Borough commander, Chief Superintendent Chris Hafford
Advertisement
Police in Bromley are investigating after an 82-year-old woman had her late father's war medals stolen during a burglary on Saturday.
Read the full story ›
It's 40 feet high, and according to people living next to it, "it stinks", and just gets bigger.
Read the full story ›
Jon Griffin from the Enviroment Agency said: "This site has an absolute limit of 5,000 tonnes of waste at any one time allowed to be stored in there. They've gone way over that for quite some time.
"We've told them to clear the site basically if all the waste and that is the only way to stop the fires that keep breaking out and causing misery for the local residents. This is the worst site I've seen in my career"
Advertisement
Resident, Dennis Clark said: "It's an absolute nightmare. I can't move because who wants to buy my house? No one. The smell some days is not as bad as others but it's pretty putrid."
Resident, Alan Cowburn said: "It seems they are just trying to drive me out of my home. The smell is awful on some days and we get a lot of dust.
"The lorries are so large they have to back in because they can't turn around at the bottom and we get beep beep beeping all day long sometimes from six o'clock in the morning."
"We've even had lorries coming in at midnight. It's so much dust and in the winter it's all mud. And you get a lot if flies and the odd rat running around so all in all it's a total nightmare. The house next door sold recently and they knocked £25,000 off the price."
Simon Harris: Political Correspondent
The rubbish pile is believed to contain up to 18,000 tonnes of waste from demolition sites and skips
The waste mountain has led to the unique situation of a London street where property prices are going down, not up
The Enviroment Agency is taking legal action to try to force the operators of the site, Waste4Fuel Ltd, to clear the rubbish
Simon Harris: Political Correspondent
It's 40ft high and 70ft wide and growing by the day. And not surprisingly the residents of Cornwall Drive in Bromley are not impressed.
A court case is underway to try to end the misery of people living next to a huge mountain of rubbish in south east London.
Residents of Cornwall Drive in St Paul's Cray claim their homes are blighted and their health is being affected by the smell and dust from a waste disposal site.
Load more updates