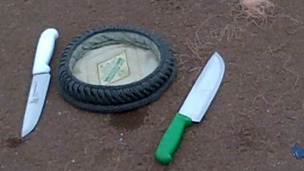 A man was tasered by police outside Buckingham Palace at 11.55am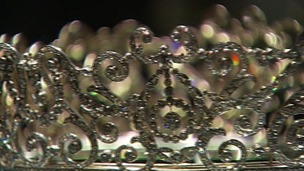 A collection of 10,000 gems is going on show to the public at Buckingham Palace to mark the Queen's 60 years on the throne.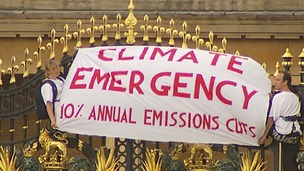 Four people have been charged after scaling the gates of Buckingham Palace and chaining themselves to the railings of Buckingham Palace.
Live updates
Tudor and Stuart exhibition
16th and 17th century royal fashion on display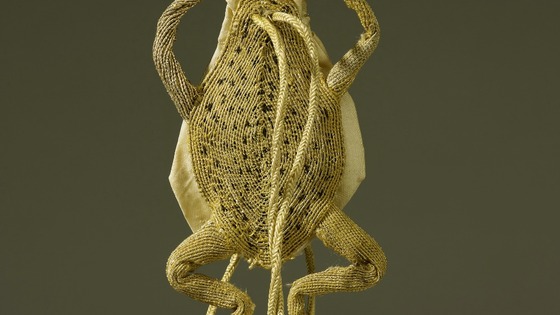 An exhibition exploring the sumptuous costume of British monarchs and their court during the 16th and 17th centuries goes on display to the public at Buckingham Palace on Friday.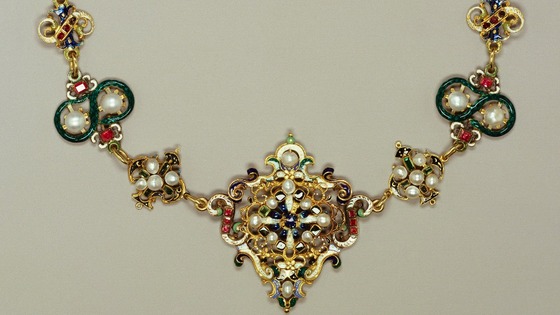 Among the exhibits is a blue silk garter ribbon believed to have been worn by Charles I who can be seen in the garment in the famous Anthony van Dyck portrait - which will also be shown in the exhibition.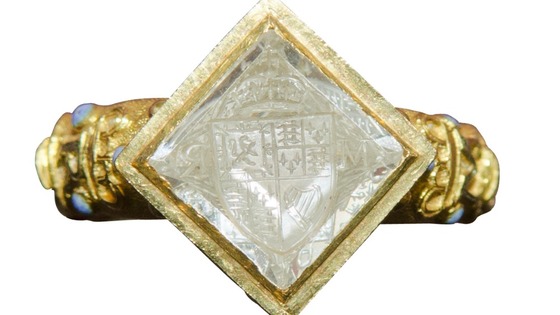 Other highlights include a diamond signet ring given by Charles I to his 19-year-old wife, Henrietta Maria, in around 1628 and a ruby and diamond pendant incorporating a miniature of Elizabeth I.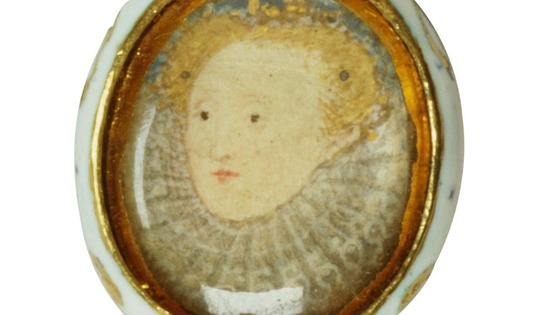 It is thought the pendant was presented to a courtier by the queen as a sign of favour and worn as an earring - an increasingly popular accessory for men towards the end of the 16th century when they were worn in one ear only.
The two pieces are particularly important as few items of jewellery exist from this period.
One of the more unusual exhibits is an enamelled gold box set with diamonds which Mary II kept her face patches in. In the 17th century, black fabric patches were stuck to the face to emphasise the creamy white skin of the leisured class and to conceal blemishes.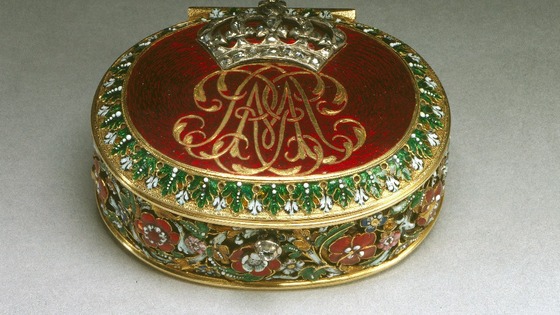 They were applied using saliva or adhesive and produced in a variety of shapes, from crescents and flowers to animals, with as many as seven worn at once.
The box dates from around the year of Mary's death from smallpox, which caused terrible scarring to the skin.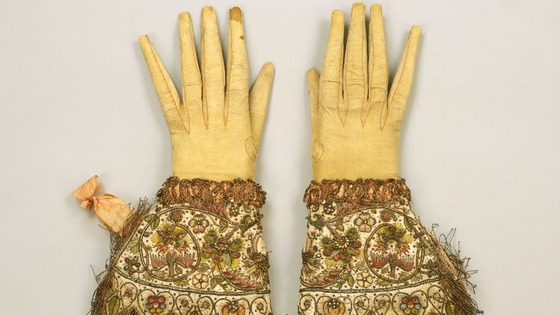 An ornate set of armour that belonged to the 13-year-old Henry, Prince of Wales in the early 1600s is also featured.
Works by Hans Holbein the Younger, Nicholas Hilliard and Peter Lely will also be on display along with drawings, garments and other accessories from the period.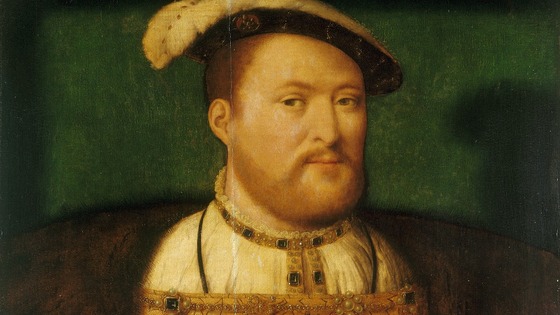 The exhibition, In Fine Style: The Art Of Tudor And Stuart Fashion, will open at the Queen's Gallery, Buckingham Palace, on Friday.
Queen taken to hospital
National
Queen departs King Edward VII
The Queen left hospital after spending just 24 hours being treated for symptoms of gastroenteritis.
Advertisement
Queen taken to hospital
Queen continues recovery in hospital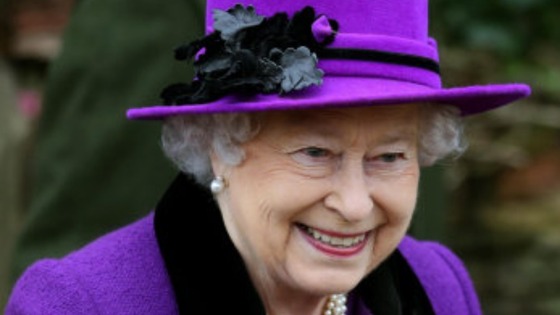 The Queen was reportedly in "good spirits" today as she continued her recovery in hospital after being admitted with symptoms of gastroenteritis.
The Queen was well enough yesterday to meet an employee privately to award her a medal for long service before travelling by private car to the hospital.
Queen taken to hospital
National
Media wait outside Queen hospital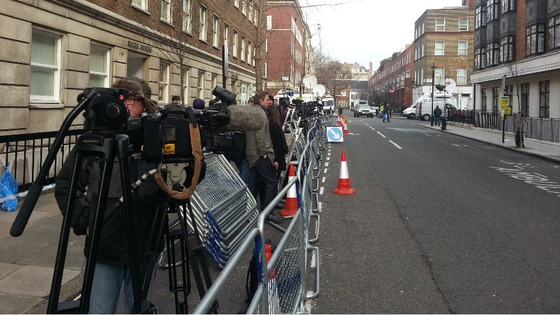 The Queen continues her recovery in hospital after she was admitted with symptoms of gasrtoenteritis, Buckingham Palace said.
Queen taken to hospital
National
'Big Tone and Little Tone' guarding the Queen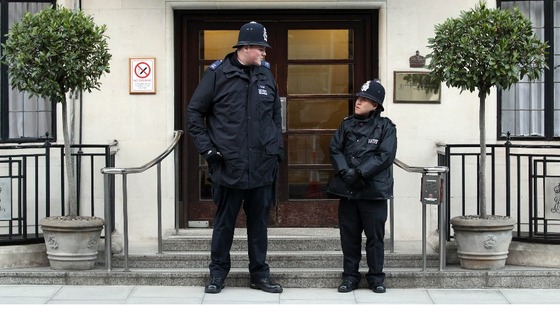 Britain's tallest policeman, 7 feet 2 inch PC Anthony Wallyn, was among the officers standing guard outside the Queen's London hospital tonight.
To the delight of the photographers gathered outside King Edward VII Hospital, he was partnered by the smallest officer in the Met's Westminster Borough Support Unit, PC Tony Thich, who measures 5 feet 6 inches.
PC Wallyn, who wears size 17 shoes, said he gets "100-500 requests for a photo" every day, and hopes he may be able to add one with the hospital's most notable current patient.
"It would be a nice photo," he joked of the chance to be snapped next to the 5 feet 4 inch tall monarch.
Queen taken to hospital
National
Queen's engagements called off after illness
The Queen's illness has forced her to withdraw from a number of engagements in a typically busy schedule this week. They include:
A trip on Monday to visit HMS Lancaster in London.
A reception at Buckingham Palace for MPs and MEPs on Tuesday. The event is now most likely to be hosted by another member of the Royal family.
A two-day visit to Rome with the Duke of Edinburgh, which was scheduled to begin on Thursday.
Advertisement
Queen taken to hospital
National
Queen handed out medal before heading to hospital
The Queen awarded a medal to an employee at a private ceremony before she was later driven to King Edward VII Hospital in London.
Before her admission for treatment for gastroenteritis, the 86-year-old presented a female member of staff an award for long service at Windsor.
Queen taken to hospital
National
Queen doesn't want to cause disruption
by Tim Ewart - Royal Correspondent
The King Edward VII Hospital won't be providing an update on the Queen's condition soon. She's unlikely to want visitors in order to keep disruption to a minimum.
Queen taken to hospital
National
Norovirus is likely cause of Queen's illness
The Queen will probably be treated with a drip and isolated during her treatment for gastroenteritis, a medical expert has said.
Professor Christopher Hawkey, at the University of Nottingham's faculty of medicine and health sciences, said:
The likely cause with the Queen is the norovirus, the winter vomiting virus.

It's very infectious and strikes in winter because people are indoors and it spreads more easily.

Because it is infectious we try to not admit people to hospital as it can start the outbreaks we hear of.

But not everyone can keep up with oral hydration so it is pretty routine to go to hospital and have a drip and wait for the thing to pass and keep yourself hydrated.
Queen taken to hospital
National
What is the Queen suffering from?
The Queen is being treated in hospital for gastroenteritis, an infection of the stomach and large intestine.
The two most common causes of the illness in adults in England are the norovirus and food poisoning, according to the NHS. Common symptoms include vomiting, diarrhoea and dehydration.
It is not yet known if the Queen is suffering from viral or bacterial gastroenteritis but it is unlikely she is being given antibiotics as this prolongs the time it takes to settle the condition.
Load more updates
Back to top