Live updates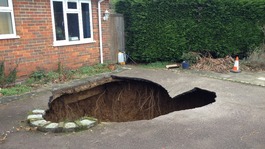 Overnight and without a sound a huge crater appeared. The car is now completely buried.
Read the full story
Family car disappears down a 30ft sinkhole in driveway
The sinkhole appeared overnight and with barely a sound, swallowing the car which is now completely buried.
Advertisement
Family car disappears down a 30ft sinkhole in driveway
The actual size of it is what I think has taken us most by surprise.

It's just swallowed the car whole. The car has managed to rotate and turn, it's on its side but its also facing the opposite way from where it was parked.

So just the sheer size of it, and obviously what could have happened, and of course we're wondering what else is going on in the area.
– Liz Conran
Family car disappears down a 30ft sinkhole in driveway
Liz Conran said her daughter was getting ready to go out for the day when she suddenly realised the car had vanished, adding:
"My daughter went to go and let her horses out because she was going off somewhere for the day and she had to drive up there, and she got herself all ready, got to the door, and saw her car wasn't there.
"She thought that was a bit weird, of course it was still fairly dark outside, so she went round to the kitchen window and then she saw the crater and just started screaming. We just kind of took it from there really."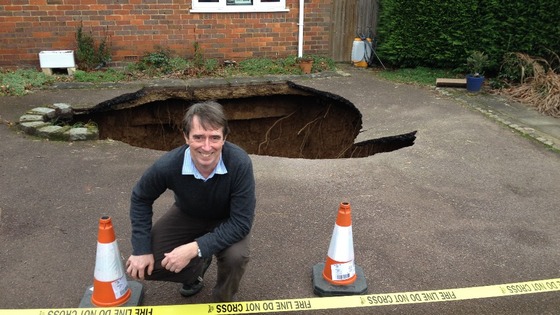 Family car disappears down a 30ft sinkhole in driveway
A huge sinkhole has opened up outside a house in Buckinghamshire, and swallowed the family car. Liz and Phil Conran's daughter discovered the crater on Sunday morning outside the property in High Wycombe in Buckinghamshire.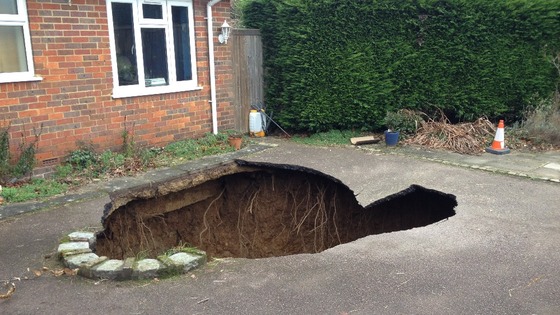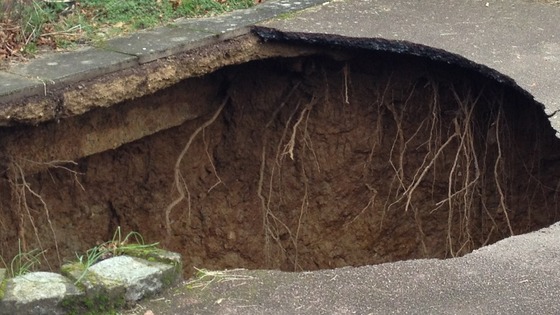 George Clooney in Bucks
Meridian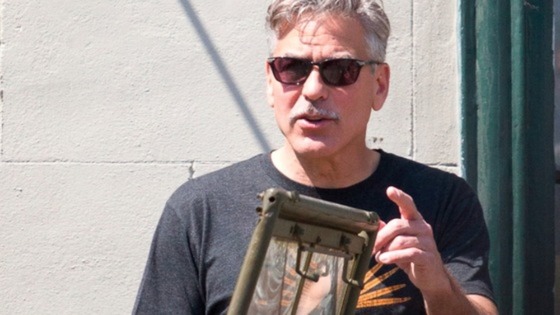 George Clooney and Matt Damon have been spotted filming in the Buckinghamshire village of Fingest but this is not their first visit to the Meridian region.
Last week the Hollywood stars posed for pictures with fans during a shoot on Camber Sands in East Sussex.
Advertisement
George Clooney in Bucks
Meridian
Two Buckinghamshire villages are fast becoming the most filmed in the world. Hambleden and Fingest , which are just two miles apart, are popular filming locations because of their close links to London.
George Clooney and Matt Damon were in Fingest last week to work on the production The Monuments Men - a World War two film. Hambleden has recently featured in the ITV productions Endeavour and Poirot.
Dog stuck in drain for four days
The rescue operation that freed a dog trapped underground for four days.
First, her owner hired a mechanical digger, then firefighters pitched in.
The full report from Sangeeta Kandola.
Dog stuck in drain for four days
A Jack Russell was rescued after spending four days stuck in an underground drain pipe. Buckinghamshire Fire Service station manager Doug Gruchy said:
"Lulu's owner had organised her own search, but the situation was in danger of becoming hazardous. We took the decision to carry out this rescue because of our concern for the safety of her search party as well as for Lulu's welfare. We are obviously delighted that it has had a happy ending."
Dog stuck in drain for four days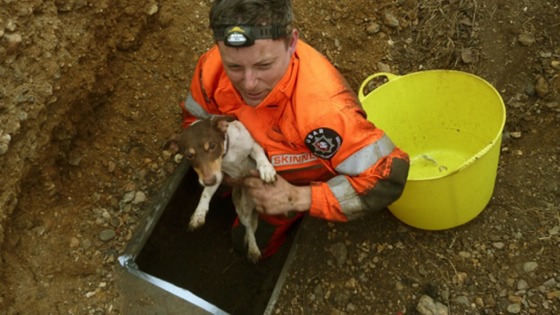 A dog has been rescued after spending four days trapped in an underground drainage tunnel in Buckinghamshire after the owner hired a digger to get her out.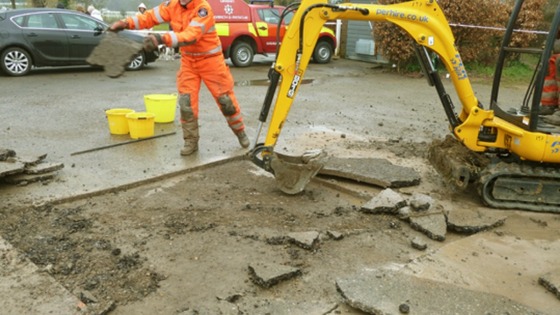 The Jack Russell ran down the disused pipe in Dorney as the owner Gail Fraiser took her for a walk. Ms Fraiser called the RSPCA when Lulu failed to return. The animal charity advised her if the dog could be heard barking the likelihood was that she would find her way out.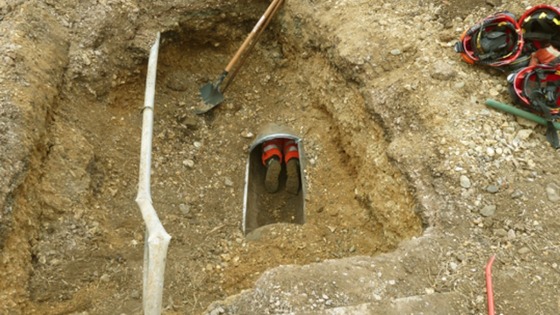 However Ms Fraiser opted to hire a digger after the barking continued but Lulu was nowhere to be seen.
The fire and rescue service intervened after becoming concerned that Ms Fraiser and her friends were at risk from injuring themselves, after trying to rescue Lulu since Friday.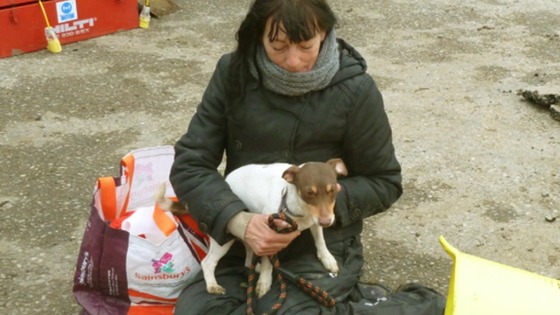 They launched a six-hour operation to rescue the Jack Russell using the digger and shovels to dig down 8ft below ground.
The firefighters then broke into the drain before freeing Lulu from her four-days of being trapped.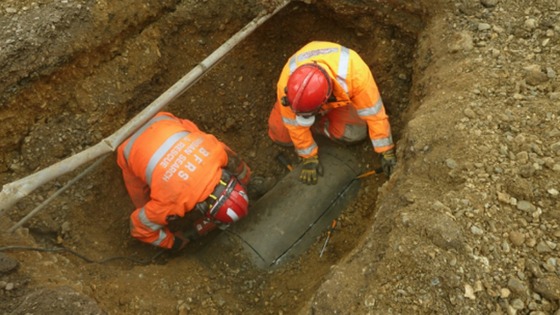 The entrances to the pipe have now been closed off to prevent other animals from becoming stuck.
Load more updates
Back to top