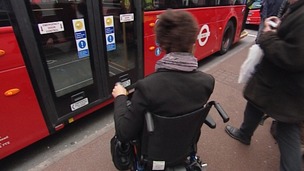 Transport for London has updated the advice it gives to bus drivers on letting wheelchair users on board.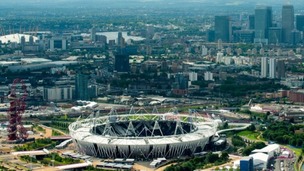 Olympic athletes have been making circuitous routes around London as untrained bus drivers transport them from Heathrow to Stratford
The Unite union announced that London's bus-drivers will walk out on the 5th July, a week today.
Live updates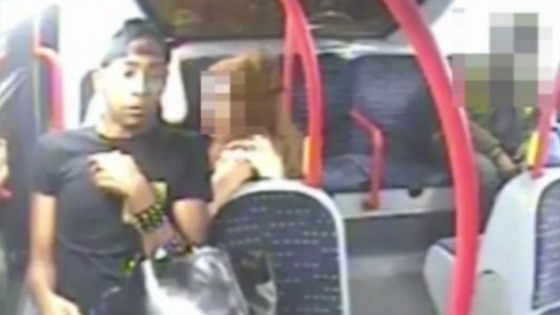 Police are appealing for information after a young woman was knocked unconscious during a violent attack on a Route 344 bus.
The 22-year old was assaulted as the bus headed towards Clapham Junction in the early hours of Thursday, 29th August.
The main suspect is described as a light-skinned black man of slim build. He's approximately 20 years old and was wearing a black T-shirt with a patterned pocket on the chest, dark trousers and a baseball cap worn back to front.
Detectives also want to speak to four other men he was travelling with. After the assault, the group of men got off the bus and headed in the direction of Lambeth Walk, SE1.
The victim was taken hospital with a head injury and was treated and released later that day.
Anyone with information is encouraged to call DC Mulley on 020 8649 2196. Or call Crimestoppers anonymously on 0800 555 111.
Bus destroyed after fire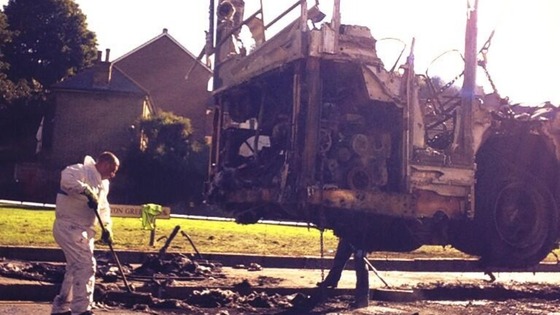 There are barely any remnants left of a bus that caught fire this morning on Leyton Green Road.
The driver managed to climb out and escape unhurt, and there are no other reports of injuries at the moment. The cause of the fire is still being investigated.
Advertisement
Bus destroyed after fire
A double decker bus has been destroyed after it caught fire earlier this morning.
The bus driver managed to escape after the fire began around 5:50am on Leyton Green Road. The fire was put out shortly after.
The cause of the fire has not yet been determined.
A woman remains seriously injured in hospital after falling from the back of a Routemaster bus last night.
Today, former London Mayor Ken Livingstone told ITV London the Routemasters were too dangerous, with around twelve people per year dying after falling from them while he was in power.
Robyn Dwyer reports.
Job ad "gobbledegook"
A public transport operator has been accused of losing its way with words when advertising for a bus "passenger assistant".
Go-Ahead London described the passenger assistant role as "brand new" and advertised for a "good face-to-face communicator" who had "customer-facing experience", a "natural flair for going 'the extra mile" and was fit enough to cope with standing for lengthy periods of time.
The Plain English Campaign - which promotes concise writing - dubbed the advertisements 'gobbledegook'.
Officials suggested that a notice along the lines of "bus conductor wanted" would have been a better option.
Go-Ahead London bosses, who have advertised the passenger assistant job in a newspaper and on the internet, defended the language used and said they were happy with the content.
An 18 year-old is in a stable condition in hospital after being stabbed on a bus in Croydon. It happened just after 4pm today on the top floor of a number 60 bus. Police want passengers on the bus to come forward with information. No arrests have yet been made.
Advertisement
London fares rise
London's mayor Boris Johnson is about to tell passengers how much fares will increase on the capital's transport network.
Fares on Tube, bus, London Overground, Docklands Light Railway, boats and trams are set to rise in the New Year.
There is speculation that the rise may be 1% above the Retail Prices Index (RPI) inflation, akin to the increase seen in train fares.
At the moment a single ticket on Tube, London Overground and DLR from zone one to two costs £2.70 on an Oyster card and £4.30 in cash.
A single bus or tram journey on the card costs £1.35 and the cash fare is £2.30.
Last month the government announced that from January the average fares on mainline trains will rise by 4.2 per cent rather than 6.2 per cent.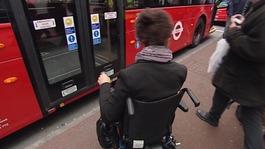 Transport for London has updated the advice it gives to bus drivers on letting wheelchair users on board.
Read the full story
A woman who was arrested by police investigating claims of a black woman making racist comments about white people on a bus has been released on bail, with the condition that she does does not travel on any London bus.
The 34-year-old was arrested at an address in Hackney yesterday on suspicion of a racially aggravated public order offence and was taken to an east London police station for questioning.
The Metropolitan Police made the arrest after assessing video footage of a woman making comments on a London bus.
The incident was recorded by a fellow passenger. In the clip, shot on a camera phone, the distressed-looking woman is heard proudly proclaiming her African heritage in the crowded bus before launching into a rant disparaging white people.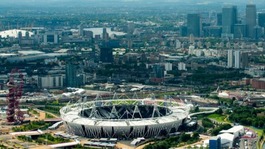 Olympic athletes have been making circuitous routes around London as untrained bus drivers transport them from Heathrow to Stratford
Read the full story
Load more updates
Back to top