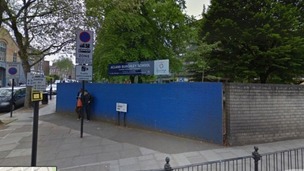 Teachers at a school in north London have been criticised by school inspectors for being too scruffy.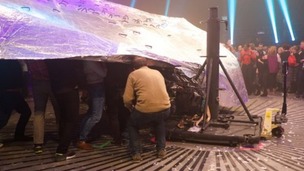 A performance of a theatre show had to be stopped and the area was "cleared immediately" when part of the set collapsed on the audience.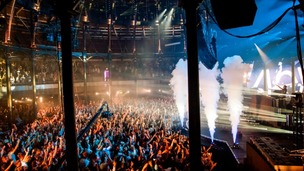 Avicii stunned fans at the Roundhouse in Camden last night as he took to the stage for the iTunes Festival.
Live updates
Set collapses at Camden's Roundhouse
We were about half an hour into the spectacular Fuerzabruta performance, when one of the big vertical acts - a sail likestructure with two performers on top - collapsed into half of the audience.
It was hard to work out what had happened at first, but we were quickly ushered out and it was clear something had gone very wrong.

Luckily, it sounds like there were no serious injuries"
– Sam Joiner, eyewitness
Set collapses at Camden's Roundhouse
Approximately 30 minutes into the performance, a piece of moving stage equipment on which two artists were performing suffered a technical failure and fell slowly into an area where audience members were standing.

The equipment was brought in for the production and was not part of the Roundhouse structure.

The show was stopped and the performance space was cleared immediately.
A handful of injuries were reported, and whilst extremely regrettable, fortunately none of these injuries were serious.Those affected were seen by medics and four people - including one performer - were treated for minor injuries.

The Roundhouse is committed to the safety and well-being of its audiences and undertakes rigorous risk assessments for all of the shows that take place here. We are investigating what led to the issues experienced during this performance."
– The Roundhouse
Advertisement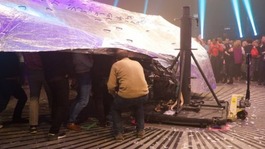 A performance of a theatre show had to be stopped and the area was "cleared immediately" when part of the set collapsed on the audience.
Read the full story
Set collapses at Camden's Roundhouse
Three people have been treated for minor injuries after a set collapsed during a performance of Fuerzabruta at Camden's Roundhouse.
London Ambulance was called at 19:48 on Friday evening and the three people were taken to the Royal Free Hospital.
One sustained facial injuries, one an ankle injury and the other suffered concussion.
Set collapses at Camden's Roundhouse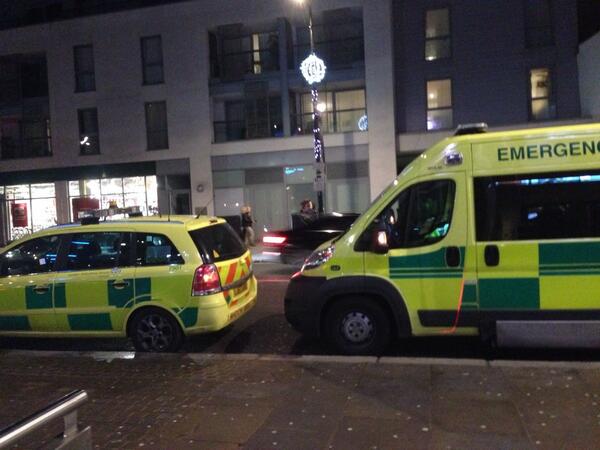 Set collapses at Camden's Roundhouse
Thanks to everyone at tonight's Fuerzabruta show for your understanding. Apologies to those expecting to see the cancelled 10pm. More soon.
For anyone who couldn't see tonight's Fuerzabruta performances, please bear with us & we will contact you directly from Monday. Thank you
Advertisement
HS2 could put Camden Market at risk
The Prime Minister has met leaders from cities up and down the country, who pledged to back the planned high speed rail link from London. He held a meeting at Downing Street to promote the benefits of the proposed HS2 link between the capital and the North.
But a few miles away in Camden, a report warned the new line could cost thousands of jobs, and put the world famous market at risk. Ria Chatterjee explains.
Camden cyclist in HGV collision
A young cyclist remains in a serious, but stable condition in hospital this morning after a collision with a lorry in Camden yesterday afternoon.
One person has been arrested and police are appealing for witnesses and information.
The collision happened just before 4pm yesterday and the woman, in her 20s was taken to hospital immediately.
Detective Sergeant Steve Pidgeon said
I need to hear from anybody who witnessed the collision or the moments leading up to it. I am particularly keen to speak with a pedestrian who was crossing Delancey Street at the time of the collision, and a cyclist who was riding a short distance ahead of the cyclist injured.
– Detective Sergeant Steve Pidgeon
Derailment disrupts rail service
Thousands of passengers are still facing delays on London's overground network after a derailment in north London. A freight train carrying scrap metal came off the tracks at Camden Road station yesterday morning.
Today a crane was brought in to remove the train from the tracks - but services between Gospel Oak and Highbury and Islington will remain closed until next week. Here's Ria Chatterjee.
Derailment disrupts rail service
Load more updates
Back to top