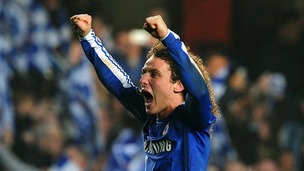 As Arsenal hope for a Champions League miracle, here's the other teams who pulled off the impossible.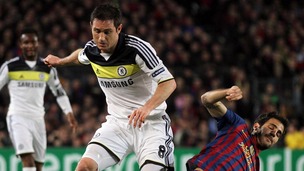 Chelsea are the underdogs ahead of Saturday's Champions League Final.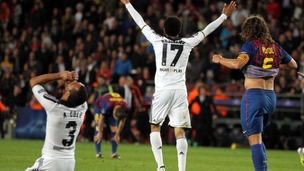 Chelsea managed a 2-2 draw in Barcelona to book their place in the Champions League final.
Live updates
Arsenal have been drawn against Turkish side Fenerbahce in the Champions League play-off draw.
UEFA brings its annual festival to London to coincide with Wembley stadium hosting the Champions League final. Free-family festival is the first major event to be held at the Olympic Park since the Olympics.
Festival ambassadors are former England players Steve McManaman and Faye White.
Advertisement
The football season may have come to an end, but for one man it's never been busier.
Tony Stones is the grounds manager at Wembley Stadium, and it's his job to make sure it's immaculate for Saturday's Champions League Final.
He then has less than 48 hours before the Championship Play-off Final between Watford and Crystal Palace - and there's an England international two days after that. So, no pressure then. Rags Martel went to find out how he's coping.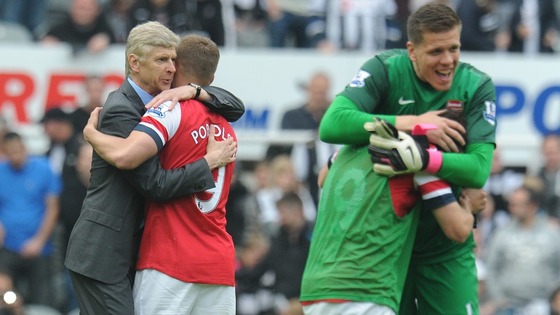 Arsenal have qualified for next season's Champions League after a 1-0 win at Newcastle. Laurent Koscielny scored the only goal.
They finished a point ahead of Tottenham who beat Sunderland 1-0. Spurs qualify for the Europa League.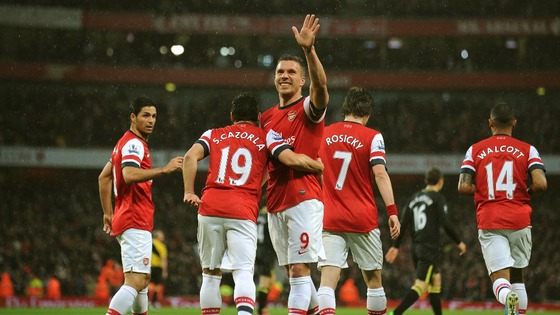 The Premier League has confirmed that Chelsea and Arsenal could have to play against each other at the end of the season to decide who qualifies directly for the Champions League group stage. Chelsea are currently third in the table while Arsenal are a place behind.
Arsenal beat Wigan 4-1 yesterday which means if the Gunners win their final game of the season and Chelsea draw, the teams will finish level on points. They could also finish equal on goal difference and goals scored so a play-off would be needed.
Only the team that finishes third qualifies for the Champions League group stage automatically, the fourth-placed team has to go through a qualifying round. The rules say the game would have to be played at a neutral venue.
Arsenal Ladies have won the first leg of their Champions League quarter-final 3-1 against the Italian side ASD Torres. Kelly Smith, Jordan Nobbs and Kim Little scored Arsenal's goals. The second leg is in Italy next week.
Advertisement
Arsenal at Bayern Munich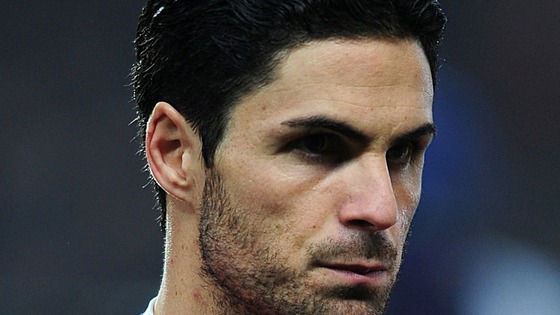 Mikel Arteta has challenged his Arsenal team-mates to recapture the spirit shown in beating Bayern Munich when they look to force their way back into the Champions League over the closing weeks of the season.
Despite an impressive 2-0 victory in the Allianz Arena last night, Arsene Wenger's men bowed out of Europe after they were unable to recover from a 3-1 first-leg defeat in London last month.
The Gunners must now lift themselves for Saturday's trip to Swansea, where victory would keep alive hopes of chasing down Chelsea and perhaps even fierce rivals Tottenham for a place in the top four of the Barclays Premier League.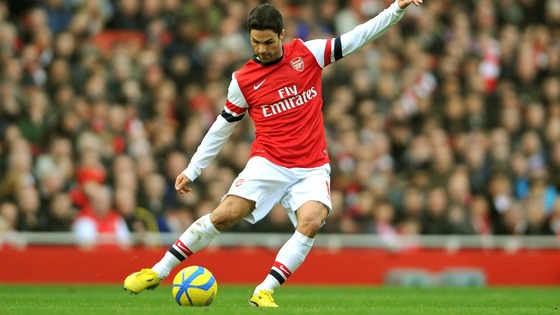 "It has to give us confidence, but we must keep our feet on the Earth as well because we haven't been on the consistency [level] that is required at this football club," said Arteta, who was captain last night as Thomas Vermaelen was left on the bench.
"On Saturday, if we are not at it, we are going to face a really difficult team which is Swansea away from home. For us it (Champions League) is massive, for the club and the fans, we cannot afford to be out of the Champions League.
"You never know in football. We have to focus on us. At the moment it doesn't depend on us, but the only thing we can do is win every game."
Arteta is in no doubt Arsenal can cut it at the highest level, but admits they have too often proved the architects of their own downfall.
"I am convinced we can compete, but those details against big teams are massively important," said the Spaniard.
Arsenal have often been criticised for a supposed lack of leadership within the squad.Arteta, though, disagrees.He said: "We have got the characters and the desire, we do really care.
"We have a lot of different nationalities here and sometimes that is a difficult thing to manage.
However, in this changing room, I haven't seen that problem and we are going to keep fighting until the end. We get criticised and some days we really deserve it. After this result, we deserve better."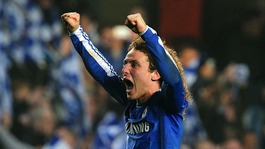 As Arsenal hope for a Champions League miracle, here's the other teams who pulled off the impossible.
Read the full story
Arsenal at Bayern Munich
Arsenal may be the last English club left in the Champions League but they will go out tonight unless they pull off an amazing result away at Bayern Munich.
The German side lead 3-1 from the first leg so the Gunners need to score at least three times this evening to have a chance of going through. Arsenal's manager Arsene Wenger says his team will approach the game with the right attitude:
London Sport
Arsenal manager Arsene Wenger has called on the team to concentrate on themselves and not what Bayern Munich are capable of when they line up in the last 16 of the Champions League at the Emirates Stadium tomorrow night.
While the Gunners head into the European tie on the back of Saturday's deflating 1-0 home FA Cup defeat by Blackburn, and currently only fifth in the Barclays Premier League, Bayern look in ominous form.
Wenger told journalists today that nil nil would not be a disaster but the team will try to score goals.
Load more updates
Back to top